The Best Online Gambling Songs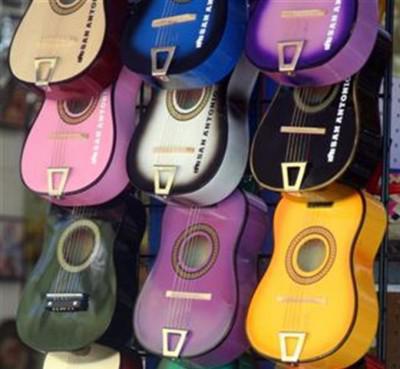 There always has been a whole way of life associated with casinos and the gaming mentality. For several decades, the style and glamour of cities like Las Vegas and Monte Carlo were legendary and stars such as Frank Sinatra and Dean Martin began and later built their careers based on this kind of lifestyle.
Because music has been such an important part of our history, it was to be expected that there has been great songs written about casinos, gambling and the whole lifestyle that surrounds it, here are some of your favorites:
1Elvis Presley – Viva Las Vegas: Now considered to be a tribute to Las Vegas, it wasn't all that popular at first, but it slowly cached on. By 1980 a well known band, by the name the "Dead Kennedys" made a version of the song and re vitalized the context of it. This made it even more popular to a new generation of people. This song is considered to be the unofficial theme song of the city.
2
Frank Sinatra – Luck be a Lady: He was a true Las Vegas icon and as such, this song was his way of paying a tribute to the city that saw him become a star. Frank Sinatra was famous for having been an avid gambler and for having a luxurious lifestyle up until his last days.
3
Ray Charles – Blackjack: The story of how this song was often told by Ray Charles himself. According to the artist, the song was intended as an inside joke between him and one fellow musician that used to play with him after Charles cleaned him out after a few games of Blackjack. The song was later recorded and went down in history as one of Ray Charles' hits.
4
Motörhead – Ace of Spades: This song was intended as a wink to poker players because the Ace of Spades is also known as the "dead man's hand" because it was what Wild Bill Hicock was holding when he was shot in the back during what would become his last game of poker. A dead man's hand is made by aces, including the ace of spades, and eights.
5
Kenny Rogers – The Gambler: perhaps one of Rogers' best known songs, The Gambler is the story of an experienced player that is lying on his deathbed giving life advice to a young player that is looking to make a name for him as a gambler. The famous catchphrase "Know when to hold 'em, know when to fold 'em" originated from this song.
What is your favorite song about gambling?