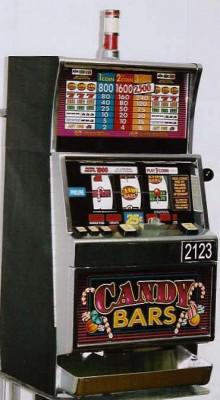 Unlike if you were to play blackjack online or video poker – slot machines are casino games with fixed-odds and entirely random outcomes. Unfortunately, this means that there is no real way to "beat" the mathematical edge that the house has over the player. However, there are certain slot strategies and things to keep in mind that will greatly help in maximizing your chances to win more. Read on for tips on how to play slots better and simply enjoy the game and its features!
Stop While You're Ahead
This might seem like something that a stern, conservative parent might advise their child, but we'll explain the logic behind this. Slot machine odds (i.e., the house always has the advantage) are calculated in terms of the long-term. Think hundreds of thousands of "trials", or rounds that players play. So the truth is that spin-by-spin the house most certainly doesn't have the advantage. Therefore, if you're winning – statistically over time you will lose. So the trick in cutting your casino losses is to leave with your winnings while you still have them in your bankroll!
Manage Your Money – Spread Your Bets
When partaking in any gambling activities, whether it be online or offline – managing your money is one of the most important aspects. After all, the main purpose of playing casino games is to win real money, not lose it. But to ensure you're getting the most bang for your heard-earned buck, keeping a watchful eye on your bankroll is the safest way in preventing extreme losses. It's always worth spreading your money over a series of bets as well. Don't place everything on one machine which could be reluctant to pay out. Know what you can afford to lose, so you won't end up too disappointed.
Learn From Others
We're not encouraging you to walk into your local casino and start gazing over everyone's shoulders in this tip. But, it certainly helps to take advice from someone who has some kind of slot playing strategy. Even though slots work with completely random algorithms, a seasoned slot player will know the best places and times to put down money. They will also know when to give up and move on. Though their tactics may not necessarily guarantee you a jackpot, their experiences may just fuel your own! There's also heaps of online resources you can refer to for more strategy tips and advice for playing slots. Check out our article on 6 slot tips and tricks to beat the odds and see if they can help improve your gameplay!

Play Online Slots
Most online casino offers are for slot bonus codes etc. They are really handy when it comes to making the most of your money. You probably won't be offered 15 free spins in a land-based casino, so online slots can certainly be a more lucrative option. Most online slots players will probably be aware, but online slots also have fixed odds – so they are ALWAYS higher in the favor of the player. Why? It's simple. Online casinos have a lower overhead (they're cheaper to operate than land-based casinos) and therefore they can offer the players better odds and additional rewards – and they do!
Play Progressive Slots


If you're going to go for the big money – play progressive slots where the jackpot prizes are always the highest. Progressive jackpots take a percentage of every wager and accumulate money into one big amount over time. With progressive video slots, online casinos usually offer various tiers. Typically these have 4 levels, labelled minor, major, mini and grand (or gold, silver, bronze, platinum etc.). In order to walk away with the jackpot you'll need to bet on all lines. But remember that just because you can bet small denominations on all lines it doesn't necessarily mean betting a lot of money. If you want to play a progressive slot but aren't willing to bet max coins, forget the jackpot and move onto a different casino game.
What is your winning slot strategy? Want to add (or disagree) with one or any of the above? We'd love to know your thoughts!