Welcome to the VIP Program at Slots Of Vegas! The core of this program is centered around rewarding our most valued players for their trust and loyalty with a world of luxury and excitement.
As a VIP member, you'll experience endless pampering, first-class treatment, and access to exclusive benefits that will redefine your experience at Slots Of Vegas.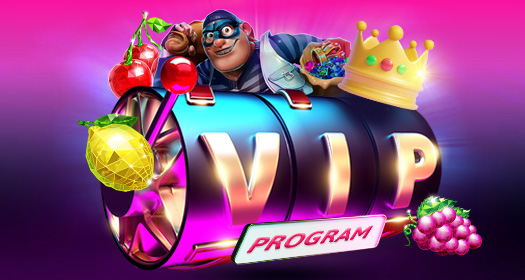 How to Join
Our VIP program has specific criteria for membership, designed to recognize players who demonstrate a high level of engagement and commitment. While the exact requirements may vary based on your gaming activity and history, making substantial deposits and engaging in regular gameplay significantly increases your chances of becoming a VIP member.
• Step 1: Deposit and play regularly to catch our casino manager's attention.
• Step 2: Once you've accumulated a significant number of bets, an account manager from our VIP program will reach out to you with exclusive benefits and privileges.
If you have not been contacted and want to enroll immediately, please contact our VIP Hosts directly.
How to Join