Join Now And Get Up To $5000 Welcome Bonus
Pink might be the official color of Slots of Vegas. But believe us, players can't stop seeing green. And our online casino slots games have a lot to do with it. We're Slots of Vegas, and for people who want play slot machines for real money or for free, we're the #1 choice.
---
---
Win Real Money At Slots
From classic 3-reel vegas slot machines games with one payline to 5-reel mega slots with bonus - 30 paylines crisscrossing every direction, we've got every type of internet slots under the sun. In all, you'll find close to 90 different variations, so every second of every day brings you a different thrill.
---
Real Slot Machine Games To Suit Every Mood

Whatever you're into, you'll find a slot machine that seems like it was designed just for you. Each game is built and designed from the ground up to appeal to different players. Into animals? We've got Builder Beavers, Coyote Cash, and Bulls & Bears to name a few. Into something a little more risqué? Naughty or Nice offers exactly what you're looking for.
Discover Hidden Bonuses
Discover A Whole New World Of Real Money Slot Machines
If you think being able to play online slot machine games instantly is an amazing proposition, wait until you hear this. Many of our one armed bandits come armed with bonus features. That means that if you hit the right combination of symbols, you'll be rocketed into free-play mode where we'll supply the credits and the cash if you win - free. Play slots for real money with bonus games are the most popular type of game, so browse through our games and find one that appeals to you now.
You Could Hit It Big With A Massive Slot Machine Jackpot
If you're like many of our slot machine players, winning credits after each spin isn't even what you're after. Instead, you've got your eye on the big prize - minor and major jackpots worth thousands of dollars! And Slots of Vegas doesn't disappoint. Most of our online casino slots machines come armed with massive jackpots. They're popped randomly, so anyone can win at any time!
---
Slots of Vegas Winners
Martin was on break from work at 4:10 PM last Wednesday, so he decided to play one of the newest games on Slots of Vegas, Kung Fu Rooster.
He had some leftover balance from his previous games, so he started betting at $30 a spin. He wasn't winning anything for the first few spins, but less than two minutes after he began playing, he won $3,000 on a single spin and triggered the feature.
Then, on a single spin in the feature, he won $22,400. Without betting anything. His total for the feature: $24,400 in 10 free games.
His break was over four minutes later, but he went back to work knowing he won $29,537.50 on Kung Fu Rooster.
---
Play The Best Slot Machine Games - On Us!
Ready to play online slots for real money? Don't think you're playing for nothing because we're giving you free cash to play with! Just download our free software and you'll score a $100 free chip when you create your free account. And if you spend the free $100 chip a little too quickly, there's plenty more where that came from. We'll hand you another 250% match bonus. The free cash never seems to stop at Slots of Vegas - just like the fun!

---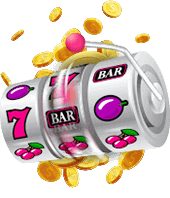 SPIN THE

REELS
WITH SUPER DEALS!
DEPOSIT $100
PLAY WITH $350
SPIN TO WIN
SPIN TO WIN

Instant Deposits

& Fast Withdrawals
---
Free Slot Machines — Not Available In Vegas
The most obvious advantage of playing free slots on the Internet vs. playing slot machines at a bricks-and-mortar casino is the whole free aspect that our Internet casino offers. Think about it. We challenge you to hit a Las Vegas casino with not one penny in your pocket and try to play some vegas slot machines. Bottom line? You can't. Las Vegas casinos want your money. Even if they offer penny real money slots (which they rarely do), you'll still need real American currency to play.
Not so at Slots of Vegas. We offer over 80 free Internet slots to choose from. So if you've got no cash to spend, it doesn't matter to us. You're free to enjoy as many free online slots on the Internet as you can handle, with new slot games constantly added to the regular collection. And they're open 24/7, 365 days a year (or 366 if it's a leap year). We never close!
It's Way More Convenient Than Any Las Vegas Casino
You can't beat the convenience that comes with playing vegas slot machines at Slots of Vegas. Sin City can be expensive, especially if you've got to fly there, stay in a hotel, and eat. You're looking at hundreds, if not thousands, without even factoring in money to enjoy the slots.
With free slots on the Internet at Slots of Vegas, you can access the casino floor with just a click or two—from anywhere with an Internet connection. At home. On a plane (with WiFi). Even from your Vegas hotel room (in case you're out of money and want to play for free).
Get VIP Treatment Before You Even Deposit
To score a complimentary steak dinner at a big Las Vegas casino, you'd need to wager thousands of dollars at the slots. But at Slots of Vegas, you'll score a major bonus before you even play Internet casino slots.
That's because we'll hand you a $100 free chip when you sign up for a free account. You don't even need to make a deposit to score it. Imagining winning free money the second you step into a bricks-and-mortar casino. Still imagining? You will be—for a long time. It doesn't happen. But at Slots of Vegas, free vegas slot machines are a big reality. So download now and enjoy them on us!
New Slotmachine Games To Get Excited About
You've Found The Official Home Of New Slot Games
If you've been struggling to find a place to play the best online slots, we've heard your story before. Most online casinos offer only a handful of slot machines. Other online casinos offer a few dozen, but after about a month or so, things start to feel stale.
Slots of Vegas is way different. We're not just the best place to play new slot games online for free, we're the best place to experience something new. That's because we have nearly 90 online slot machines to choose from, and we add new slot machine games for free every month.
You'll Never Find A Dull Moment With Us
It's not just our fast action that'll leave you breathless. It's that whenever you sign on to Slots of Vegas, you'll find something new. New games. New treasures. New bonuses. New experiences. So when people ask you what's new while you're playing online slots at Slots of Vegas, your answer probably will be, "a lot, actually."
Our Latest Games Will Leave You Speechless
If you think our nearly-90 variations of new slot games online means we have close to 90 different casino slots that involve 270 different varieties of fruit, think again. Here's a look at some of our newest games.
Loch Ness Loot — Go hunting for the world's most hunted sea creature and discover enormous wealth along the way.
The Three Stooges II — Yup, your favorite wise guys are back, and we've got them right here. Try not to get poked in the eye as you search for big riches on the silver screen.
---
A New Bonus For New Slot Games Players
We know you'll have our new slot games so much that we're putting our money where our mouth is. When you join Slots of Vegas, you'll score TWO big casino bonuses, just for being a part of our community.
We'll start you off with a $100 chip to play with. And it's yours without depositing. Then, when you're ready to toss some coin into your account, you'll score up to $2,500 in bonus cash with our 250% sign-up match bonus!
---
Slot Machines With Bonus Games FAQ
It's all about online slots for real money with bonus!
Regardless of whether you're a newbie in the world of slot machines or a self-proclaimed pro, the first rule to know is that not all slot machines are created equal.
There are a lot more to the machines than the simple difference between the classic reels and a video slot game. Within the mystical realm of video slot machines, there are slots with bonus. And they're not rare by any means – a lot of the video slots and slots you find online will have these bonus games, meaning if you play online there's a higher chance of you winning a little extra.
If you've ever played a slot game and triggered a feature that takes you to a second screen in the game, then voila! You've come across the bonus slot machine. These games give players extra chances to make money, so you could find yourself winning more than your heart's wildest desires!
Why casinos offer slots with bonus?
People love their video slot machines. The lights, colors, and sounds all make for one heck of an experience and it's hard to imagine yourself getting bored. But if you've been at the online slots and have watched the reels spin for over half an hour, you can also start to understand just how monotonous the game may become. That's why bonus slot machines were invented. As it turns out, people will keep at something if it means they are working towards a bigger goal – like, perhaps accumulating enough items or receiving a certain number of scatters to trigger a feature that could award you special prizes.
Which Bonus features are available?
A bonus feature is a general term used to describe the different kinds of bonuses available in these games. But there are all sorts of odds and ends when it comes to bonuses offered to you as a player. And believe me, if you're reading my advice with even a hint of seriousness, you could use them all.
What is the Bonus game?
One of the most basic forms of bonus slots are uniquely named a "slot bonus game feature". You'll know this when you see it because this feature will take you to a secondary game, whether it's spinning a wheel or selecting three out of five cards to reveal the prizes hidden behind them. And if you lose the bonus game, your bankroll stays the same. If you win, then your earnings are added to your account and you come out on top. It's a win-win situation!
What is The Free spins?
Another one of the most common features offered by bonus slots is the free spins feature. That might go under the name of the free game feature, but there's a different twist. This one differs from the bonus game feature because it doesn't take you to a different screen. Instead, it lets you spin the reels a certain amount of time, as if you were playing the game like you already were, except these spins are free. What's important to remember is that you love free spins because they operate on gifted credit provided by the casino, so the money is essentially free. I don't think you'll find a better deal than absolutely free!
What is The gamble feature bonus?
A special type of bonus slot is called the "gamble feature." This one is different from the rest because it doesn't get you to play more of the same slot game with the hope that you'll get free credits. The gamble feature is a gamble you make with your own earnings, so there is some risk involved. The way it works: there is a secondary game on which you make a bet about the outcome of something. If you guess right, you could potentially double or even quadruple your earnings, but if you lose, then you can lose the money you've already earned. If you like to live on the edge, then this is your dream bonus feature. After all, you could bring home up to four times as much money! It's hard to find a reason not to make the most of the gamble feature.
What is The Arcade style bonuses?
On the more technologically-advanced side of the video slot spectrum, there are slot games that offer bonuses in the form of arcade-style features. If you're a fan of video games, then you're sure to get a kick out of this kind of feature.
It can take many forms, but the general rule of thumb is that arcade style features have high-quality graphics and interactive components, which not only engage you but give you the feeling that the game is really in your hands. At Slots of Vegas, there are a ton of these fun and high-energy features, such as the ones offered in the bonus slot machines Football Frenzy and Orc vs. Elf.
In Football Frenzy, it's up to you to choose the right place to kick the ball in order to score the winning goal. By picking one of three spots, your character kicks the ball accordingly and if you get it in the goal, you win big.
In Orc vs. Elf there are a few video game-like components such as choosing whether to cash out or continue on your triggered feature journey, and the battle feature in which your avatar (either orc or elf) fights their opponent to the death. This is a thrilling experience that not only breaks up the potential monotony of spinning reels, but makes players want to keep going until they finally win the biggest prize offered!
How to Claim Casino Bonuses?
The first step to making the most of a bonus slot machine is choosing the right game. Each game offers different features and different payouts for those features. If you find yourself living a little on the wild side, a game with a gamble feature might be just your thing. On the other hand, if you want to play it safe and make the most of your bankroll, it may be in your best interest to pick a game that offers a free spin feature.
For bonus slot machines, you can always check the paytables. They tell you what combination of symbols you need to trigger a bonus, and what bonus can bring you prizes. And don't forget to make sure you know what the payout for these features are, because if you aren't paying attention, what you might think is a harbinger of money might only give you chump change.
After you choose the bonus slot machine, take the time to figure out the game's rules. Depending on the slot, a feature can be triggered by a previously established number of scatters that appear anywhere on the reels per spin, or an assortment of items or symbols that are collected over the course of many spins. The rules can vary greatly, and if you know what to look for, the game will become all the more exciting to play. And don't forget: these are best slot machines to play we're talking about, but they're still games with all of the highs and lows of excitement and anticipation.
Bonus slot machines are a great way to make a bang for your buck when hitting the casino floor. The extra credit and money that you can win during these additions to the slot come out of the payout ratio you are initially giving to the casino, so really it's your chance to take your money back from the big guy.
The only downside to bonus slots are the fact that there are so many games to choose from – you might get overwhelmed by trying them all! The best advice I can give you is to start testing the waters now. In practice mode, you will never have to worry about not knowing the game's rules before investing your money or clicking a bonus option.
Slots of Vegas has practice mode available for hundreds of top-rated slot games. So, head on over to Slots of Vegas and start searching for your future favorite bonus slot machine today!
---
Online Classic Slots
We've all heard the sayings, "keeping it classic," "throwback Thursday," and "old-school style." People have always had a nostalgic soft spot for all things considered old-fashioned or, in other words, classic. In the world of online gambling, there is bound to be an original that your favorite casino game was based on. With slot games, the category titled "classic slots" pays a very obvious homage to the 3-reeled ancestors of our favorite noisy and colorful fruit machines.
What's considered "classic slot"?
Since their introduction into the market in the late 19th century, slot machines have come a long way. Innovations in slot technology include the ability to process different forms of money, electromechanical devices that cause the reels to spin without levers and springs, and, of course, the use of random number generators which allow gamblers to play video slot games. But classic slots, which resemble the more traditional machines first found in bars and on casino floors, live by one motto: the simpler the better. With three reels and one payline, these slot games – whether they are physical machines with moving reels or video depictions of them – resemble the one-armed bandits that we have come to know and love. And let's be real, who doesn't dream about a getaway trip to a land-based casino or marathon online bender playing our favorite classic slot game?
---
It's raining coins
Classic 3 reel slots machine games take a lot of functional elements from more primitive slot machines. In the old days, slot machines didn't have the capabilities to accept different forms of currency or the ability to discern different payment amounts within the same currency. Because of this, land-based casinos developed a whole system of payment which revolved around coins. You may have seen this at real casinos: little old ladies and middle-aged men in flip flops and cargo shorts, strolling down rows of slot machines sporting a big popcorn bucket full of clinking, golden coins. As the machines advanced, they could start to accept one, two, and up to three coins per play. The more you bet, the bigger payout you received and if you bet the maximum possible number of coins, you were eligible to win the huge jackpot! As mentioned before, classic slots aren't only the weight and lever-operated, real-life machines – classic slots are actually a popular genre among online casinos. With the constant addition of more classic slot games, it has become a category with an impressively wide variety. As you know, online slot games don't need to process different currencies because you choose the exact amount of money to put down with each bet, and that has already been translated into electronic values. This allows you to bet anywhere from one penny to one hundred dollars per spin. And yet, classic online slot games still use coins. Why do people like this? This format actually has its advantages, as you can choose the denomination, or what a single coin value is worth. The paytable is super simple and easy to understand. With only one payline, the paytable can explicitly illustrate each winning combination of symbols and tell you how many coins you win for bets made of either one, two, or three coins. The proportion of coins you win will always be the same, regardless of the bet you make. So you can really start to see how betting higher amounts pays out to your advantage!
---
Fruit slot machines galore
Coins aren't the only things that classic slots have borrowed from the good ol' days. In case you wanted a little history lesson, way back when, gambling was outlawed and it became illegal for slot machines to give out cash prizes. To get around this, slot machines gave out gum instead, and the flavor you received depended on the combination of symbols that the reels landed on. That's why slots famously use fruit symbols – because of the fruit flavored gum. It was a nifty little game and a fun prize during prohibition, when casinos and bars were significantly harder to come across. A lot has changed in the slot industry, but gamblers still fondly play fruit machines with their favorite cherry, melon, and plum symbols. You may also see the BAR symbol appear quite often on the real or video reels of a classic slot machine. This comes from the same history as the fruit gum machine. Legend says that the BAR symbol is based on the Bell-Fruit Gum Company logo, because they were the producers of the slot machine gum prizes. Since then, the symbol has been taken and reproduced. Instead of representing the gum company, the BAR symbol has become a well-known and instantly recognizable indicator of a slot machine.
---
The symbols are a-changin'
Classic slots indulge in a little reminiscing with most of their visuals, but some video slots have also taken steps towards modernization. Classic video slots will often have special features like scatters, so if a certain amount of these symbols appear anywhere on the screen you automatically win. This only works for video slots because a real machine wouldn't be able to recognize symbols that don't appear on the payline. Some classic slots also feature multiplier or bonus symbols, giving you the possibility of winning free spins and up to 20 times your initial earnings. If you don't want the fancy features but you're still looking for a little something extra, check out classic progressives. It has the same simple interface that you've gotten so used to, but the potential jackpot winnings will knock your socks off!
---
Why people love 3-reels slot machines
Bigger isn't always better. With slot games, newcomers can often feel overwhelmed by all of the symbols, reels, and other moving parts. The rules are numerous and confusing, but classic slots are simple and easy to get the hang of. With only one payline and a coin betting system, there isn't much to learn. This frees you up to spend your time enjoying the game rather than figuring out what each button does. If you want some exciting flavor, then find a classic slot with fun features. There are tons of classic slot games out there. A couple fan favorites are Sevens & Stripes and Bank On It! Sevens & Stripes is a great game for those looking to express some lucky patriotism – after all, what's luckier than sevens in America's beloved red, white, and blue? This progressive slot will have you spinning from all of the winning combinations, and the constantly growing jackpot is super rewarding. If you're in the mood for a little more of a modern, money-making apparatus, Bank On It! is the perfect game for you! With three reels and a readily viewable paytable, you'll pick up this game in no time, meaning you can focus your energy on making some bank! Head over to Slots of Vegas and check out all of the classic slot games they have to offer – you never know when you might hit your next lucky spin!
---
Online Video Slots
As soon as you enter a casino, regardless of whether it's online or land-based, you may find yourself overwhelmed by the sheer number of slot machines that are available. Well, Slots of Vegas is here to teach you a thing or two about online video slots – at least enough so that you don't look like a dope trying to navigate your way through all the casino games. Starting with the basics, there are really only two categories of slots: classic 3 reel slots and video slots. Reel slots are pretty self-explanatory, having physical reels that spin around. These are the ones you'll find in a land-based casino with 7s and red cherries painted onto three reels. Video slots are also self-explanatory, as they use the same internal mechanism but depict the "spinning slots" on a computer screen, with animated video graphics. If you've ever come across any slot on the internet, it was a video slot game. It doesn't matter whether you are pressing a button on a physical machine with the hope of coins spewing out or clicking your computer's mouse with the hope of endless electronic riches – the game will look and operate exactly the same.
How does video slot machine work?
Slot machines don't rely on weights and pulleys to spin like the old-fashioned machines used to. Instead, they operate on something called a random number generator, or RNG. The whole system is pretty simple – it's a computer program that uses an algorithm to constantly produce numbers. When you click the "Spin" button, a number sequence that corresponds to spots on the wheels is recorded. These numbers determine which symbols you'll get and the slot depicts spinning reels that will eventually land on these spots. Without RNG technology, online casino games wouldn't be possible, meaning you would actually have to put on pants before heading over to a brick-and-mortar casino and taking a spin on the slots. So, take a moment and appreciate it! RNGs are often tested and certified for fairness, meaning that you know you're not being gypped by a rigged machine. With RNGs, each spin is a completely independent event, separate from all previous and future spins. If lady luck is on your side you could potentially win the jackpot!
Unique features
Because video slots are shown on high-quality display screens rather than physically spinning reels, they contain a lot of unique features that couldn't exist for more traditional slot machines. If you've ever played a video slot then you're probably familiar with these unique features, such as scatters, wilds, and surprise pieces. For a quick reminder, a scatter is a piece that you want a lot of. When 2 or 3 scatters appear on the screen, you receive payouts, regardless of where on the screen they land. Another symbol that you will only find in video slots is the wild or substitute piece, which can substitute for any symbol (other than a scatter) to help complete a winning combination. Without an advanced operational system, the slot machine would have no way of recognizing a given symbol as being a functional replacement for all other pieces. Yet another piece that would only be feasible with a video slot game is the surprise piece. On some slots, this piece flickers back and forth through a few of the games' symbols. Only when the reels stop spinning does the surprise piece settle on a single symbol. This adds an extra factor of suspense and can turn the video slot into even more of a real game of thrills! One reason people prefer video slots to their classic counterpart is the available features. This can come in the form of free spins, double earnings per spin, or a myriad of other bonuses. Just know any feature will mean more winnings for you. Usually when these features are triggered, symbols become animated and, depending on the slot you're playing, a short video will play narrating the theme and what kind of bonus you're about to activate. Some 3D slots will have the highest-quality graphics and interactive components. If you don't pay attention too closely, you may think that you're playing a video game instead of a round of slots!
Betting
One of the biggest differences between more traditional reel slots and video slots is how you bet. When playing reel slots, you bet coins with a set value, but with video slots you have the flexibility of setting the denomination and then choosing how many of that amount you want to bet. Depending on which slot you choose, this could mean how many "coins" in the traditional sense, or it could refer to how many paylines you are betting on. With 5-reel video slots, there are often 20 or more paylines per game. You can choose to bet less money on more paylines – sometimes even as little as one penny – or, if it strikes your fancy, you could bet higher stakes on fewer paylines. By clicking on the options tab, you can adjust the denomination according to your preferences.
Winning slots strategy
You may have heard the advice, "Bet Max, always Bet Max" before, but it isn't always the best choice. On more traditional 3-reel slots, you have to bet the maximum number of possible coins in order to be eligible for the jackpot. With these slots, there are a limited number of paylines and the denominations are limited, so it makes sense. But with video slots, there are often 5 or more reels, with a lot of paylines and a huge possible denominational increase. So, it makes sense that the incentive to bet max on video slots is low and the cost potentially massive – not to mention that the payouts aren't better or worse depending on how many "coins" you bet. If you want to make the most of your bankroll, then the best option is to shop around and look for the slot game with the best payout rate. A given machine won't reward you for a higher or lower bet, but higher denomination machines will often offer higher payouts and better odds than those previously mentioned penny and nickel machines. Other than finding a machine with good payouts, the next best thing you can do to win it big on video slots is to get used to the game. Video slots offers you the option of adjusting speed, so you can take the time to understand what is happening with the spinning reels without getting overwhelmed. If you know you're prone to getting distracted, then adjust the volume. After all, it may be harder to get away with gambling online while you're sitting in a quiet library or a calm coffee shop. Under the options tab, you can lower the volume and avoid the judging stares. If you know you want to play successive rounds, set up your autospin or autoplay feature. You can choose how many rounds, and whether or not you want to pause between rounds when you trigger features and win big rewards.
Practice is the best way to get into the game
The best way to get comfortable with a video slot is by playing in practice mode. You can get your bearings without having to worry about risking your bankroll. Once you've mastered the controls and know what all the symbols do, you'll be a video slot-winning champ! Not all online casinos offer practice mode, though, so you have to do some research and find which one suits you best. Slots of Vegas has a practice mode, so you can try out and learn the ropes to over 100 slot games before putting money on the line. Head on over to Slots of Vegas and start spinning those virtual video slot reels today!