Does that long, boring commute on the bus or the subway make you feel like an extra straight out of an episode of The Walking Dead? Well, you can quit drooling and start paying attention, zombie! When it comes to passing the time on your soul-crushing commute to work -- have no fear, because Slots of Vegas is here! Rather than staring into oblivion or watching the odd characters on the bus for 45 minutes, instead, you can pull out your smartphone and make better use of your time by winning money at one of the best online mobile casinos available to U.S. players.

The Slots of Vegas online mobile casino promises far more than your average mobile gambling app. Aside from a highly responsive and fast loading platform to indulge in, every individual casino game has been built to host the most cutting-edge graphics, exciting animations, and the most dramatic soundscapes and effects. Each online mobile gambling game also packs the most coveted prizes and jackpots that could be yours to claim at any given moment -- from progressive slot machines to huge rewards in games like double bonus poker -- you'll never be short of ways to make real money casinos boost your bankroll and extend your playing sessions for longer!
Regardless of whether you prefer to gamble using your iPhone, Android, or tablet, players at SoV can expect round-the-clock access to the best collection of mobile online casino games that have been specially optimized and developed to work fluently with all your devices. Get instant access to the latest and hottest and best free casino apps, and games and experience the freedom of gambling through mobile today!
Slots of Vegas online Casino on Your Mobile
Why Play on a Mobile Device
There is still a myriad of players who prefer the traditional styles of gambling at land-based casinos, but since the internet paved the way for classic table games, to go from levers and pulleys and all things mechanical to software-powered versions of their predecessors -- online casinos best casino apps and mobile casinos are vastly becoming the new and convenient norm for many avid gamblers.
Nowadays, there are endless reasons to play casino games through your mobile device. And not just because you can access them from anywhere. While the accessibility and perks of being able to gamble on the go are the main appeals for most people, mobile-based casino games also tend to have more innovative features compared to desktop games. These include things like the "shake to play" option for more accurate and precise control, along with the fact that these best mobile casinos games tend to be more secure than desktop versions thanks to fingerprint access. In addition, the best mobile casinos also offer the same fantastic selections of games, the same levels of fun and excitement, and the very same lucrative bonus offers that are commonly offered through desktop platforms.
Why Play on a Mobile Device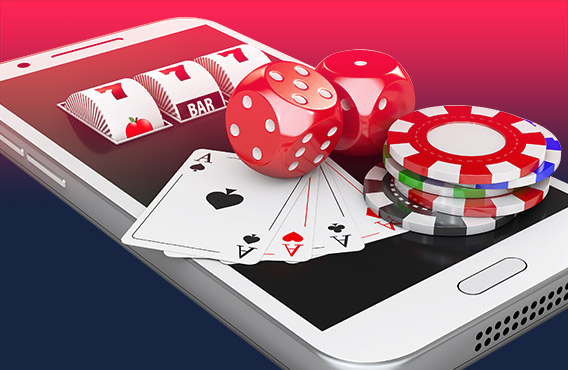 What Casino Games Are Available on Mobile?
SoV players get access to the exact same game collections that are offered on our desktop platform. Our mobile gaming lobby contains all of the online slot machines you could ever wish for, each with its own custom theme, number of reels, different symbols, and jackpots to win. The mobile casino gaming now also live dealer table games and includes all of the classic and most popular table-based casino games such as blackjack, roulette, baccarat, and craps, plus the more exotic and specialty varieties online gambling including video poker, craps, keno, bingo, and online scratchcards.
But the fun doesn't just stop there! In addition to the classic versions of these most popular casino games, though, you'll also be able to make use of the many different and exciting variations they come in as well. Whether you want to challenge yourself to the double zero in American roulette, play some light and easy poker hands with Jacks or Better, or try your luck at Pontoon or Suit Em Up blackjack -- every popular variation of slots table games is available for you to access and enjoy from your mobile device.
The Most Popular Devices for Mobile Casino
The Slots of Vegas casino and mobile gambling site can be accessed through practically any smart device providing there is a stable internet connection. This includes iOS devices, Androids, Windows Phones, tablets, notebooks, and any other mobile devices that are designed for you to use and operate while on the move.
Of course, you can still access all the mobile casinos casino sites the same collections and get the full experience through your laptop while on the go too, but you'll automatically be directed to the desktop version of the online casino if you choose to gamble in this format. Both casino platforms are equal in terms of the games, features, bonus offers, and overall pleasure you can expect from playing the very best casino games online! You can also find all of the information you need about the mobile casino account, seek support and get help from our customer service team, and read up on other important information such as terms and conditions, FAQs, and more.
The Most Popular Devices for Mobile Casino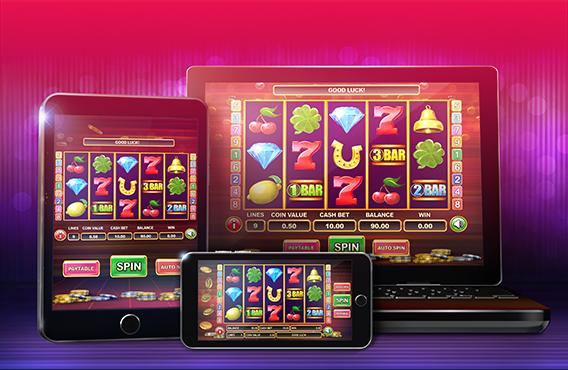 Mobile Casino Games Guides
If you're looking to explore the many different varieties of casino games but aren't too confident with the rules of them all, you'll be able to access a multitude of useful information on your favorite casino games through sites and game guides put together by our experts. These include in-depth articles that detail how to play each individual casino game, top tips, and strategy advice for maximizing your chances at winning, plus some general background and knowledge on how each game made its way onto the casino floor.
The Slots of Vegas blog contains all of the key information you could ever need to get familiar with and master the art of any casino game. Utilizing these guides and practicing the games you like best mobile casino sites for free can give you a much better chance at winning if you've never played a particular casino game before. Whether you plan to play through a mobile browser or desktop, it's advised to use both if you want to give yourself an advantage. You can also make them a permanent part of your gaming strategy!
Mobile Casino Games Guides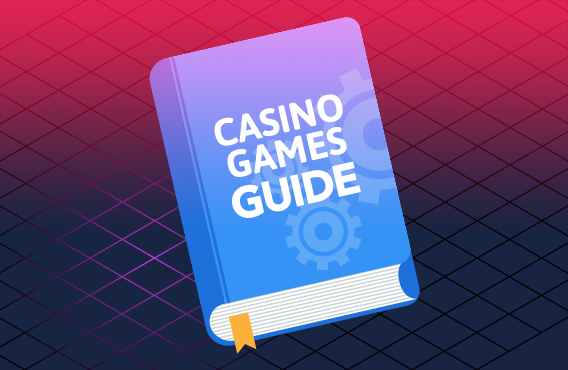 Will I Get a Welcome Bonus If I Play on My Mobile?
As the mobile online casino industry features the exact same casino games and opportunities to win real money, all new players are absolutely entitled to a welcome bonus. These offers are one of the most exciting aspects of joining an online casino for many players, so it's important that anyone who chooses to sign up and gamble through their first mobile casino app is treated to a welcome bonus with the exact same perks as well. Mobile welcome bonuses often come in the form of free spins, a free $25 chip, or something just as lucrative.
What is important to note is that when you look to redeem any kind of bonus offer, there are normally certain terms and conditions that apply -- even for mobile users. These terms can be in the form of certain wagering requirements, playthrough requirements, or a minimum deposit amount. However, once a player has fulfilled these conditions, any winnings accumulated or jackpots won as a result of the bonus are theirs to keep for good.
Cashing Out at Mobile Casinos
Both deposits and withdrawals of your winnings are the same for the desktop and mobile versions of the same casino app. Players simply need to head over to the Cashier and submit their withdrawal request. Once approved, the online casino app will process your winnings immediately and aim to issue the funds to your account in a few working days, using your preferred banking method.
All transactions are carried out privately and kept strictly confidential. It's also possible to place your deposits using a range of popular banking and payment methods at Slots of Vegas, including debit and credit cards, Bitcoin and crypto-wallets, plus money transfer services. Although you can deposit money using various popular currencies, do be aware that winnings will most likely always be processed back to your account in US dollars.
Cashing Out at Mobile Casinos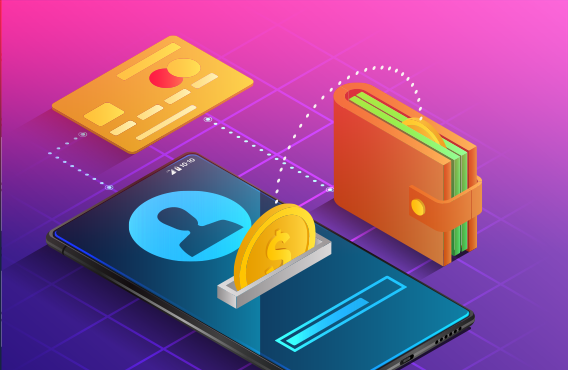 Get the Best Mobile Casino Bonuses
Just like traditional online casino players' bonuses, these mobile casino bonus bonuses give players more chances to prolong their gaming sessions and make the overall experience more enjoyable. There are a few different types of mobile casino bonuses players can make use of at SoV. These include no deposit bonuses; giving players free real money mobile casinos to use without needing to drop any of their own funds into their account, along with free spin bonuses which are perfect for online video slots and classic online slot machines.
Slots of Vegas also hosts regular monthly promotions mobile users can snap up and use on a variety of the best crypto mobile casino games. Such offers include a 275% No Max Bonus on the best mobile online casinos, and a 350% No Max Bonus to use on a huge collection of online slot games. There are also regular bonuses tailored to our VIP players, which come with everything from your own personal account manager, free chips, gifts for birthdays and special occasions, weekly cashback, loyalty bonuses with every deposit placed, and tons of other perks that give you the levels of class and sophistication a VIP deserves!
loading
Mobile Casino FAQs
1. Is it safe to play mobile casino games?
As long as you're playing at a reputable, online poker or mobile casino site, like Slots of Vegas, it is probably even safer to play games through your mobile than it is through a desktop. Why? Because these days, mobile device applications tend to use fingerprint recognition before granting access to users. Unless someone manages to chop your finger off without you realizing, you can rest assured that all of your personal information and banking details are completely safe when gambling on a mobile device.
2. How can I ensure the results are fair?
Mobile casino games work with the same technologies and security software found in desktop applications; therefore, every individual game is powered by Random Number Generators (RNGs). These are complex algorithms that make sure every result of a game is an entirely unique event. So whether you're on your phone having a spin on slots or folding your hands in online video and poker tournaments -- the results and outcomes live dealer games on mobile gambling sites are always random.
3. Can I play mobile casino games for real money?
Absolutely you can! Every one of our best mobile casino apps and games can be practiced for free or played for genuine cash in real money mode. Playing any game for free is a fantastic way to get used to how a game works and build up some confidence, but the real fun and excitement comes from playing for real money gambling for those big money rewards!
4. Will I receive bonuses playing through mobile?
All players can expect the same great rewards and regular bonus codes to use regardless of which medium they use to play the games. New players can make use of our wonderful welcome package, while existing players can look forward to monthly promotions and seasonal offers to use on a wide range of mobile and desktop games.
5. How easy is it to make a deposit?
Placing funds into your account is easy and takes only a matter of minutes. Simply head over to the Cashier tab, select your preferred banking method followed by the amount you wish to deposit bonus play with, and voilà! The funds will be credited to your account instantly. Don't forget to redeem a bonus if available and stretch your winning opportunities farther!
6. What is the difference between online casinos and mobile casinos?
Other than the fact you can gamble on the go with mobile casinos, there isn't a massive difference between this style of online play slots and gambling sites and of play and gambling through a PC or Mac. You can expect the same games to choose from, bonus offers to make use of, and the same exceptional graphics and sound. Of course, the screen is considerably smaller and the controls slightly different, but other than that the mobile and desktop casino are practically identical!
7. Which game is best to play on mobile?
This is something that all comes down to personal preference! There are dozens of fantastic other mobile apps and slots to choose from, plus card and dice games like blackjack, craps, video poker, and baccarat that you can try your luck on. Every one of them is a winner in our eyes, but it depends on your own taste and how much you can afford to lose. Some mobile casino gambling apps and games have much tougher odds than other varieties, so it's best to explore and see which one feels right for you.
8. Can I still use a bonus if I play for free?
Unfortunately, you can only utilize a bonus if you are playing the mobile casino in real money mode. You can check out all of the great bonuses available to mobile and desktop users
here
.