Keno is one of the easiest games to play in land-based casinos, as well as online. It requires little skill and is entirely random, making it a great game for beginners and experienced gamblers alike. Now, you can enjoy this fun pastime all from the comfort of your own home! There's no need to drive to the casino to place your bets on cards for the chance to win big!

If you love taking a chance on a keno card every now and then, you're in luck at Slots of Vegas! We offer an incredible time to our members as they can now pick their lucky numbers, cross their fingers, and hope to win big on however many keno cards they want to wager on! This is a great time to relax after work, pass the time when you aren't busy, and potentially win huge sums of cash!
Just like keno with a physical card, players will choose numbers 1 through 80 and 20 winning numbers will be drawn at random. Get ready for a great keno experience here at Slots of Vegas, with our amusing graphics and sound effects, and completely randomly generated numbers.
You may choose to download our software to your PC if you wish, but thanks to advancements in technology and our state-of-the-art online casino, you can play right from the web browser of your choice.
Enjoy An Amazing Free Keno Experience
Real Money Keno vs Free Online Keno
At Slots of Vegas, customer satisfaction is a top priority. This is why we offer our loyal fans the chase to play all their favorite games for free or for real money. Playing for free and with cash from your own bankroll are both great in their own ways, so let's go over what sets them apart.
Free Online Keno
Playing keno for free is a great way to learn the ins and outs of the game, and see how the game and website really function. When playing for free you can enjoy all the same levels of entertainment, without any risk to your bankroll.<br /> This is a good place to start if you are new at the game, or if you donate have a lot of money in your account to risk while playing. Just sit back, relax, and have a risk-free keno adventure.
Real Money Keno
After you get warmed up to the game and all its dynamics, you're ready to play with your bankroll. Playing for real money doubles your fun because now you have the chance to win huge sums of cash! This adds to the enjoyment and intensity of the game. You'll never run out of things to do at Slots of Vegas, and real money keno is a great game to play while taking a break from other more strategic online casino games.
How to Play Online Keno
Choose Spots
There are 80 numbers offered on a typical keno ticket. Players can choose from 1 to 10 spots, though many casinos offer the option to choose more. If your spot is picked, the payouts change depending on how many spots you have chosen, and how many of your spots were picked. These rules change from casino to casino, and when playing online, you can see the payout change in real-time based on how many spots you have chosen.
Choose a Wager
While many keno players stick to lower wagers for a higher number of spots and races, others might up the bet (and the adrenaline) and choose a fewer number of spots and races. The wager is per the number of races. For example, if a player wagers $1 and chooses 10 spots on only one card (race), the player is wagering $1 in the end. The important thing is to analyze your bankroll and decide how much you can realistically afford to wager.
Choose a Number of Races
When playing online keno at Slots of Vegas, players have the option of choosing how many races they would like to wager on. You can choose to keep the same spots for multiple races and wager on 5 or even 10 races in a row. Remember that if you wager $5 on a race, it will count for all the races you are playing at that time.
Payouts
Payouts are different for every online casino (and land-based) and depend on a number of different factors. A casino's pay table is determined by the number of spots a player selects and how many spots the player catches. This is multiplied by the ratio of the player's original bet to determine the base rate of the pay table. If it sounds complicated, don't worry. All you need to know is that the payout differs depending on how many spots you select, how many spots you catch, and how much you chose to wager at the start of the game. Generally speaking, the more spots you chose to pick, and the more spots you win, the payout will be higher.
How to Play Online Keno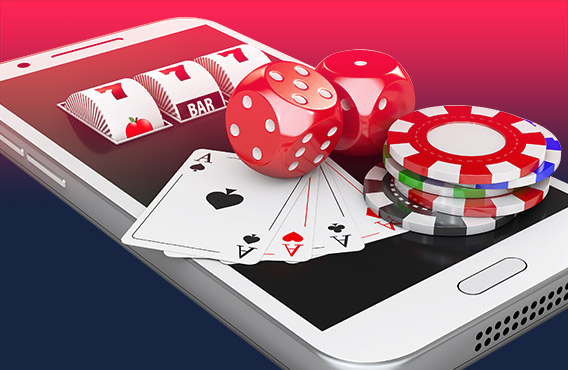 Keno Glossary
All Or Nothing - A keno ticket that pays in two ways only: 1) If all the numbers you selected get drawn, or 2) If none of the numbers you pick get selected.

Catching a spot - When a number that is randomly drawn matches a player's pick.

Catch Zero - A keno game requiring a player to catch none of the numbers marked on their ticket.
Deuce - Two keno spots grouped together.

High-End Ticket - A ticket that pays more for catching a high number of spots, but pays less for catching few spots.

Number Pool - The range of numbers from which you select the ones you want to play. A typical keno pool ranges from 1 to 80.

Pay table - A casino's set series of payouts; normally depends on how many numbers are drawn total, how many spots a player chose, and how much money was wagered.
Example: If you choose eight spots on the ticket, depending on the pay table you might have to catch five spots before you win any money during a race.

Quick Pick - A ticket with numbers selected by the keno computer at the player's request.

Spots - The numbers that a player picks.

Ticket - The Keno betting cards that players use to pick numbers.

Way - A separate bet on a ticket with more than one bet.

Winning Numbers - The 20 numbers drawn in the keno game.

Mobile Keno
Thanks to our elite casino software at Slots of Vegas Casino, you can now play keno online from any mobile device. You no longer have to be tied down to your PC to experience all the best that our keno games have to offer. Without sacrificing any of the exciting graphics and sound effects, you can play keno at Slots of Vegas while on your commute to work, or even when you're in line for coffee — and the best part is, you can actually win real money while playing!
To take advantage of our mobile casino, simply load up your internet browser and log in to your Slots of Vegas account on any mobile device. Keno, along with all of our other classic casino games are compatible with Apple, Android, PC, and any other device that is able to connect to the internet.
All you need is a solid internet connection and you're ready to win some money!
Mobile Keno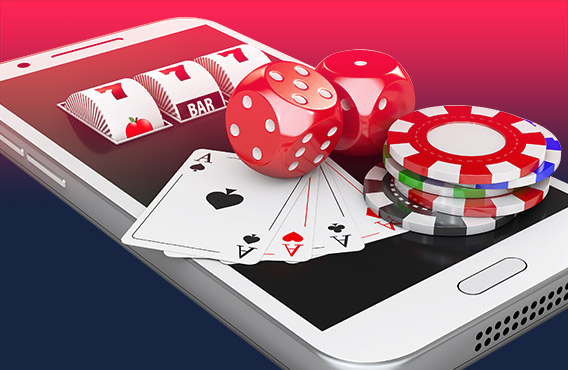 A Brief History of Keno
Keno is known to have popped up in Las Vegas casinos in the 1930s, but it actually is dated back as far as 2,000 years ago! While the name "keno" has Latin or French roots, the game originated in China where its invention saved a city during a time of war, and it was also used to help build the Great Wall of China.
In 1847, when the Portuguese government of Macau began granting licenses to lottery operators, the results of the keno games in big cities were delivered to villages by way of carrier pigeons — the Chinese name for keno is "báigē piào," which translate to "white dove ticket."
It was brought to the United States by Chinese immigrants in the 19th century, and it had become a widely popular game in Texas under the new name, Keno. It was first introduced to casinos in the 1930s where a casino in Reno, Nevada was the first to host this ancient game.
Best Keno Bonuses

Our online casino is constantly offering our dedicated members new bonuses to use on all their favorite games. Check our Promotions page regularly to see which bonuses you qualify for! Right now, all new members will receive an incredible 250% Welcome Bonus when they sign up today! All you have to do to receive this bonus is create an account with Slots of Vegas, head to the Cashier where you will deposit funds into your account, and enter the bonus code NEW250 in the designated spot.


When you use a bonus to play online keno, you can greatly increase your chances of winning! It's like playing with our money instead of yours! The more money you have to wager, the more races you can compete in, and the more chances you have of catching a spot. So be sure to sign up to our mailing list and check your inbox frequently to see what new and exciting offers we have on our promotions page.

PLAY NOW
Benefits of Playing Keno at Slots of Vegas
Slots of Vegas provides a top-notch online casino experience whether you are playing for free or with money from your bankroll. When you play keno at our online casino, you will be treated to a variety of benefits including:
Big Pay Days – It is no surprise that the most exciting part of playing for real money is the potential to win big. When playing keno at Slots of Vegas the chance is always there – you can win huge amounts of money at any time if your spots are caught!
Quick and Secure Payments – When you win, we understand the importance of getting your winnings to you quickly and securely. All deposits and withdrawals are Slots of Vegas are completely safe. We use SSL encryption that makes sure that your personal and financial information is kept completely private and inaccessible to third-parties. Everything we do in the process of withdrawal is to avoid potential identity theft and fraudulent activity. We get your winnings to you as quickly as possible; any amount of time that it takes is simply for the sake of security.
Excellent Customer Service – Customer satisfaction is our top priority, and this is why we offer 24/7 access to our highly-trained team of customer service experts. Feel free to contact them with any questions or concerns you have while playing keno or any of our other real money games.
Mobile Casino FAQs
1. Is online keno fair?
Online keno at Slots of Vegas is completely fair, and completely random. Every one of our games is powered by RNGs (Random Number Generators), which are complex algorithms that ensure that each number that is drawn, every card dealt, and dice rolled is a totally unique and random event. There is no way to predict what will happen next, and the next card dealt or dice rolled is in no way affected by the previous number. This means you could hit the jackpot at any time!
2. What numbers are hit the most?
Although keno is a completely random game, some people think there does seem to be a trend with numbers that are picked a lot over a series of races. These commonly hit numbers are 23, 34, 72, 1, and 4.
3. What is the best strategy for keno?
The experts suggest that a good strategy for keno is playing more than just one race. This really increases your odds of having a number picked. It is also a good idea to limit the number of spots you pick, and not to always stick with your lucky number!
4. Is there a trick to winning keno?
Remember that because keno is entirely random, there is no exact method that can ensure that you win every time. However, some experts believe that if you choose your spots in clusters or patterns, your chances are increased. It is also in your favor to choose more than 4 spots for each race. Four out of 80 is not great odds, so choose more than 4 next time you play.