Play roulette online for real money
If you're not into spinning the reels, why not try spinning the wheels? At Slots of Vegas, players have the option of playing four different roulette games online for real money – play American roulette, European roulette, French roulette, and even Multiplayer roulette are all available for players to try out. So grab a seat, read our how-to guide below, and start winning big!
How to play online roulette
There are two major components on any roulette table – a board and a wheel. The board is where you place your bets, and a ball is dropped into the spinning wheel to land on a number. For each roulette style the wheel differs, along with some of the rules. However, the roulette board is the same across all four styles, as are the bets you can make.
Roulette bets
When it comes to betting, you want to put your chips on the number, combination of numbers, or color that you think will come up after the wheel finishes spinning. With the outside bet, you can wager on whether the number will be even/odd or black/red. The board is also divided up into thirds (12 numbers each) and columns that you can bet on, as well as betting on individual numbers. This last bet yields the highest payout of 30:1, but you can also spread your single chip over a series of numbers. The payout will be lower because your odds of hitting one of the numbers will be higher.
In addition, the single zero and double zero are not included in any category and are completely isolated. They aren't even, odd, red, black, or in any of the thirds and columns. They are completely separate – if you want to win money on them, you need to bet on them.

Different versions of online roulette
Now, the difference between American, French, and European roulette has everything to do with the zero. On the American roulette wheel, there are two zeros – the single and the double – but on the French and European roulette wheels there's only one single zero space. This actually lowers the house edge, making European and French roulette attractive options for players looking to make more money.
And there's an even bigger advantage in French roulette. If you didn't bet on the zero and the ball lands on it, you lose your bet in both European and American roulette. But if the same thing happens in French roulette, players only lose half their wagers. This brings the house edge even further down, giving it the lowest house advantage out of all four games. Is your head spinning, yet?
Multiplayer roulette is played on an American roulette table, complete with the American roulette wheel. Before you begin playing Multiplayer you choose an avatar to represent you at the table. It's an amazing way to simulate a real-life Las Vegas roulette experience.
James Bond is known for kicking ass no matter what he's doing, and playing roulette is no exception. It's no wonder he has a betting strategy named after him - who wouldn't want to use the James Bond Strategy at the roulette table and live it up like Agent 007?
Online roulette for real money at Slots of Vegas
American, European, and Multiplayer roulette games are available on the Slots of Vegas site, and these three and French roulette are available on the downloadable app. Players can try out American and European roulette for free in the Slots of Vegas instant play section before playing roulette online for real money. Find out how to turn $20 into $10,000 in online roulette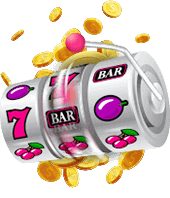 SPIN THE

REELS
WITH SUPER DEALS!
DEPOSIT $100
PLAY WITH $350
SPIN TO WIN
SPIN TO WIN

Instant Deposits

& Fast Withdrawals