Play roulette online for real money
If you're not into spinning the reels, why not try spinning the wheels? At Slots of Vegas, players have the option of playing four different roulette games online for real money – play American roulette, European roulette, French roulette, and even Multiplayer roulette are all available for players to try out. So grab a seat, read our how-to guide below, and start winning big!
---

---
How to play online roulette
There are two major components on any roulette table – a board and a wheel. The board is where you place your bets, and a ball is dropped into the spinning wheel to land on a number. For each roulette style the wheel differs, along with some of the rules. However, the roulette board is the same across all four styles, as are the bets you can make.
Roulette bets
When it comes to betting, you want to put your chips on the number, combination of numbers, or color that you think will come up after the wheel finishes spinning. With the outside bet, you can wager on whether the number will be even/odd or black/red. The board is also divided up into thirds (12 numbers each) and columns that you can bet on, as well as betting on individual numbers. This last bet yields the highest payout of 30:1, but you can also spread your single chip over a series of numbers. The payout will be lower because your odds of hitting one of the numbers will be higher.
In addition, the single zero and double zero are not included in any category and are completely isolated. They aren't even, odd, red, black, or in any of the thirds and columns. They are completely separate – if you want to win money on them, you need to bet on them.

Different versions of online roulette
Now, the difference between American, French, and European roulette has everything to do with the zero. On the American roulette wheel, there are two zeros – the single and the double – but on the French and European roulette wheels there's only one single zero space. This actually lowers the house edge, making European and French roulette attractive options for players looking to make more money.
And there's an even bigger advantage in French roulette. If you didn't bet on the zero and the ball lands on it, you lose your bet in both European and American roulette. But if the same thing happens in French roulette, players only lose half their wagers. This brings the house edge even further down, giving it the lowest house advantage out of all four games. Is your head spinning, yet?
Multiplayer roulette is played on an American roulette table, complete with the American roulette wheel. Before you begin playing Multiplayer you choose an avatar to represent you at the table. It's an amazing way to simulate a real-life Las Vegas roulette experience.
James Bond is known for kicking ass no matter what he's doing, and playing roulette is no exception. It's no wonder he has a betting strategy named after him - who wouldn't want to use the James Bond Strategy at the roulette table and live it up like Agent 007?
Online roulette for real money at Slots of Vegas
American, European, and Multiplayer roulette games are available on the Slots of Vegas site, and these three and French roulette are available on the downloadable app. Players can try out American and European roulette for free in the Slots of Vegas instant play section before playing roulette online for real money. Find out how to turn $20 into $10,000 in online roulette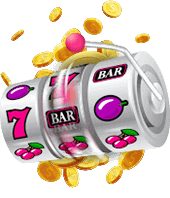 SPIN THE

REELS
WITH SUPER DEALS!
DEPOSIT $100
PLAY WITH $350
SPIN TO WIN
SPIN TO WIN

Instant Deposits

& Fast Withdrawals
Play Casino Roulette Online
History of Roulette - from 17th century to online casinos
One of the most popular casino games of all time, Roulette, is the embodiment of casino gambling. A mix of sophistication, elegance, skill (in betting) and sheer chance, it's both sexy and exhilarating, meticulously sublime and yet wonderfully random.
The origins of roulette date back to 1655, when the French physicist, inventor and above all mathematician Blaise Pascal set out to show that he could build the perfect perpetual motion machine. Pascal failed in his attempts to elucidate the notion of perpetual motion in physical form but his experimental gamble was not without its upside for humanity. While his perpetual motion machine proved a flop, something equally as intriguing emerged, the game of chance we know today as roulette!
Roulette literally means "little wheel" in French, and Pascal's attempt to produce a machine that never stopped moving brought to light instead a little wheel that effortlessly spins round and round until the forces of nature prevail and the little white ball that spins opposite finally comes to rest.
Roulette rapidly grew in popularity across Europe and remained largely unchanged for a hundred years or so, until Francois and Louis Blanc began to study it. As a casino game, early roulette was problematic because the odds were basically equal, meaning there was no house edge making it worthwhile to run the game. They quickly realized that they could increase the house edge by simply adding a zero to the wheel, ensuring roulette a place in casino history as a new, literal, money spinner.
Different version of Roulette
Roulette eventually made its way across the Atlantic to the U.S. where it again mutated slightly, with the addition of a double zero space, increasing even further the house edge and making the game a lucrative offering on river boat casinos running in the American south.
Today, this immensely popular specialty game is played in two common variations, European roulette, and American roulette. Easily accessible and hugely entertaining from the first spin of the wheel to the last, you can play both variants at Slots of Vegas casino today!
What's the difference between European and American Roulette?
But wait a minute, what's the difference between European, and American roulette? Well, we're glad you asked.
European roulette has the lowest house edge thanks to the addition of a single green zero. It is considered the most traditional form of roulette and can be found from the swank casinos of Monte Carlo in the Principality of Monaco and the south of France to Macau's decadent gambling resorts in the far east, as well as right here online at Slots of Vegas.
American roulette has both a single and double green zero at opposite ends of the wheel. This increases the betting options (although payouts remain the same) while at the same time slightly increases the house edge. This is the version of roulette most common in the U.S. and can be found in casinos from Las Vegas to Atlantic City as well as right here at Slots of Vegas.
Play this iconic casino game today and experience all the thrills and euphoria that make roulette, online or in the casino, the world's most popular specialty casino game!