Online Craps for Real Money
Craps is one of those casino games that always seems to be surrounded by incredible energy. People are constantly giving one another high fives, cheering and whooping loudly, and generally looking like they're enjoying themselves whether they're winning or losing. Lucky for you, Slots of Vegas gives you the opportunity to play craps online for real money before you hit the table at your local casino. Plus, we'll even give you a rundown on how to play and a few tips that will help you catch on quick and hold on to your bankroll longer.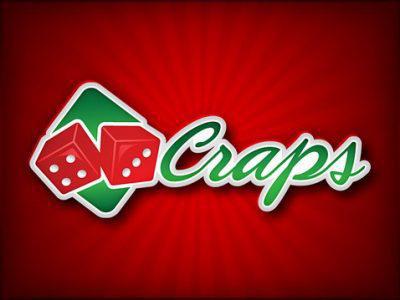 How to Play Craps
We get it – there are way too many number combinations on the craps table. Too many chips stacked all over the felt. And certainly way too many dice flying around. When you first start out, it might be hard to find your way around a craps table, let alone figure out what each bet means. Bear with us – it's actually way easier than you think.
The goal of craps is to predict which number will be rolled. The first time the dice are rolled is called the "come-out roll." For the game to continue, a 4, 5, 6, 8, 9, or 10 must be rolled. If the come-out roll isn't lost, then the number that was rolled becomes the "point" for the game. After the point is established, the round ends when a 7 or the point is rolled. When that happens, a new round starts with a new come-out roll.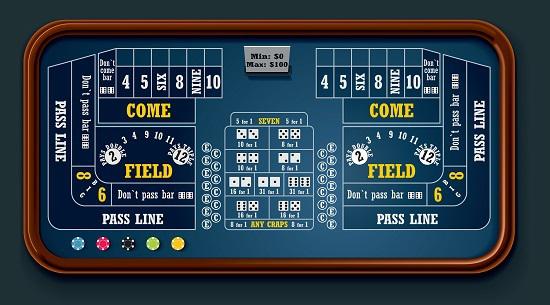 You have lots of betting options when you play online craps for real money. The player rolling the dice is known as the "shooter" and he must have a bet on the "Pass" or "Don't Pass" line – essentially betting on whether or not the come-out roll will be won or lost – but anyone can bet on these as well. The field bet is betting that a 2, 3, 4, 9, 10, 11, or 12 will be rolled.
These are only a few of the multiple options you have for betting on craps. We recommend checking out the full rules and betting options before you start playing for real money. Better yet, try practicing with the instant play option on Slots of Vegas and you'll get the hang of it without the pressure of betting real cash.
Before you start playing, we'll give you a craps strategy tip that'll help your bankroll in the long run. As a beginner Craps player, you might be tempted to bet on what's known as the "Big 6" or "Big 8." After all, a bet like this yields a pretty fat payout if all goes right. However, the odds of things going right are pretty low – you're betting that a 6 or an 8 will be rolled before a 7, and unfortunately, these Big bets actually give the house a 9 percent advantage.
If you insist on betting on either the 6 or the 8, try going for place bets instead. The house advantage comes down to around 1.5 percent, which is obviously much better.
When you're ready to apply your newfound knowledge, you can play online craps for real money instantly right here or download our software to play whenever you're ready to roll.