Fan of Blackjack and other 21 Games?
Play Blackjack online for real money – it's one of the most popular games on the online casino floor and has been for years. Blackjack is glamorous, it's exciting, and it's relatively simple to play. When it comes to 21 games, Slots of Vegas gives players the opportunity to pick between eight unique, exciting options that are sure to be a hit. Welcome to the best place to play online blackjack for real money!
Why is online Blackjack so popular?
Blackjack is a game that's a beautiful of combination of luck and skill. The goal of blackjack is to make it to 21 without going over – from that basic idea, several unique games have stemmed from the classic that everyone knows and loves. Face Up 21, Match Play 21, Pontoon, Perfect Pairs, Super 21, and European Blackjack are just some of the variations of this casino favorite that bring gameplay to a whole new level. Each game has the typical goal of reaching 21 without busting, but the rules and variations vary widely. Many of these 21 games are difficult to come by, but Slots of Vegas has put together a section of our online casino devoted to collecting the best 21 games for our players.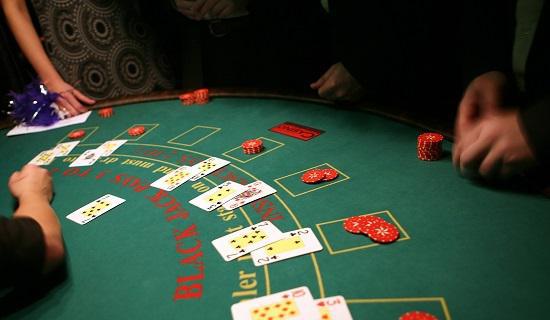 Learn before playing Blackjack Online for Real Money
Classic blackjack has one of the lowest house edges out of all the games offered on the casino floor, which is a big reason why it's popular around the world. In order to get the most out of this classic casino game, learning a little basic strategy is a must. Memorizing a blackjack chart doesn't sound like fun, but the extra rewards you'll have in your bankroll because you studied basic strategy will be more than worth the effort you put in. If you're even a little serious about earning some serious cash while you play blackjack, take a look into the strategy involved and you'll be thankful you did your homework faster than you can say "twenty-one."
Play at desktop or mobile
You can play blackjack online for real money on the Slots of Vegas desktop site, the downloadable PC app, or on any mobile device including a smartphone or tablet. However, if you're nervous about putting money down while you're learning the ropes, Slots of Vegas offers a free instant play section where you can practice that strategy you're studying. Open Slots of Vegas's instant play section in one window and a blackjack strategy chart in another and you'll be a blackjack professional in no time. Then you can be confident when you take those skills to the table and wipe the smile off the dealer's face as you rake in the chips. Everyone has dreamt of doing that, right?
It's simple as that
To start playing blackjack and other 21 games, sign up with an account on Slots of Vegas. It only takes a username and a password to get started, and the whole process takes less than two minutes. Then you can either start playing for free in our instant play section or play online blackjack for real money on the Slots of Vegas site or the downloadable PC app. You can also play on any smartphone. Play this casino favorite today and you could be multiplying your bankroll by 21!