Games Volatility Strategy Card – A Slots of Vegas Freebie

Most of the time when you hear the word volatility, you think of stock market prices and possibly an angry person. But in the world of casinos and gambling, volatility means so much more.
When we use this word in a gambling perspective, we are referring to how big or little of a swing you can expect to have during a long term session. And when we say long term, this could be over the course of hundreds of hours of play.
A game itself can be high in volatility overall, but also has a certain bet that is very low. For example, Craps has numerous bets with varying degrees of volatility. Some of these bets are extremely high while others are some of the best bets of any game you can make.
To help you determine what bets have the lowest volatility, this chart will help to explain which bets to place.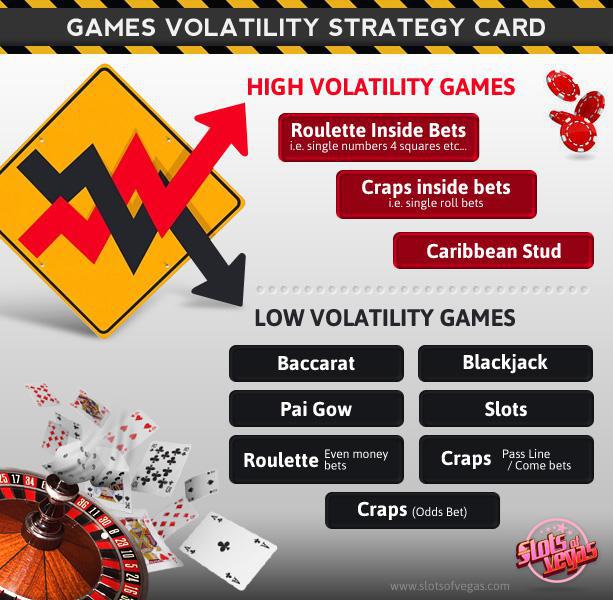 It's important to mention that a low volatility bet will likely be a low paying one. Meaning they generally have low odds of 1:1. A higher volatile bet will have much higher pay offs, but won't come often enough to make them worth going after. However, it can be lucrative and fun to go for these high paying bets.