Are you a fan of gambling movies? Looking for something new to watch? Well, grab the popcorn because Slots of Vegas Online Casino has a list of some incredible gambling movies that we're willing to bet you've never heard of and that are actually good!
From high-stakes Poker games to Russian love interests, boxing movies to stories of Roulette, our team of film buffs at Slots of Vegas Online Casino watched, reviewed and put together a list that is sure to keep you entertained when you need a break from your casino game hot streak at your favorite online casino. Ready for some of the best unheard of films on gambling, let's go!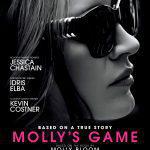 1. Molly's Game (2017)
Ok, you might have heard of this one, only because it came out recently. However, what you might not know is that the film is based on a memoir of the same name. It tells the true story of Molly Bloom, a former Olympic-level skier who after injury and a forced retirement began running one of the world's most exclusive high-stakes Poker games.
Bloom's Poker ring includes players from Hollywood celebrities, superstar athletes to business magnates and even the Russian mob. This film has thrills and spills at every turn, high stakes action and of course Poker. Aaron Sorkin excels in his directorial debut, and with Jessica Chastain playing the gambling queen Bloom, it leaves little else for the audience to desire.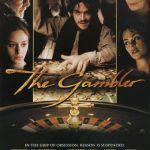 2. The Gambler (1997)
No, this is not the 1974 classic film of the same name starring James Caan, but a movie loosely based on legendary Russian author Fyodor Dostoyevsky, and his short novel "The Gambler".
If you are a fan of Roulette, Russian literature and dramatic period pieces then this is for you. The film's premise focuses on Dostoyevsky's efforts to write a novel in 27 days in a deal to pay off his gambling debts. As he feverishly writes 'Roulettenburg', Dostoyevsky's characters start to come to life, and the story begins to blend fact and fiction.
It features a wonderful cast with Michael Gambon as Dostoyevsky, and most notably, two-time Academy Award winner Luise Rainer, who at the time had not made a film in over fifty years. Roulette is also in the spotlight as fortunes swing wildly and a dramatic love story unfolds.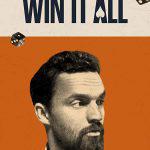 3. Win It All (2017)
This dark indie comedy, poker games take center stage as it tells the story of Eddie Garrett, a smalltime card player with a gambling addiction. Matters only become worse Garrett must watch over a duffel bag for an acquaintance who on his way to prison. Once Garrett discovers that the bag is full of money, he must make the difficult decision of leading a normal life or returning to old, bad gambling habits.
The film features some stellar acting from an otherwise unknown cast, and although it focuses on a difficult topic, the story arc of the protagonist is convincing and the film manages to keep it light; all the while enthralling you with a climax that involves gambling, high stakes, and some serious coin at table games.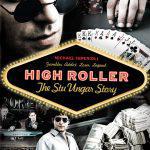 4. High Roller: the Stu Ungar Story (2003)
Speaking of high stakes, this film is a must-watch for all Poker aficionados. It tells the story of Stu Ungar, widely considered one of the greatest Poker players to have ever lived, played by Michael Imperioli (The Sopranos). He shines as the "Comeback Kid" Ungar in a biopic that pulls you into a world of professional gamblers and cardsharps all with aces up their sleeves.
As the film's tagline reads, "Some have a gift for science some have a gift for art, Stu Ungar had a gift for cards". The story of three-time World Series of Poker champion Stu Ungar's successes and failures captivates its audience, is one of the most true to life poker movies around, and is definitely worth the watch.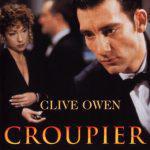 5. Croupier (1999)
This neo-noir gambling movie features Clive Owen as Jack Manfred, an aspiring writer and croupier, hired to work for a local casino. Manfred soon realizes that his life as a croupier would make for a great novel, so he decides to immerse himself in a sphere of suspicious dealers, casino owners and card cheats.
If you are a fan of gambling movies, don't let this one get away from you. It offers a slice of what it can be like working the casino floor, especially at a casino that has rules made to be broken. The film was a sleeper hit, and helped launch Owen into international fame thanks to his solid acting chops. Watching this, you learn a thing or two about dealing skills and table games.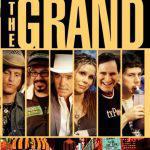 6. The Grand (2007)
This improv comedy features an ensemble cast including Woody Harrelson, Dennis Farina, Jason Alexander and even Werner Herzog to name a few along with some real-life Poker heavy hitters such as actor and professional gambler Gabe Kaplan (once ranked number three in the world for professional Poker).
It's a quirky gambling movie similar to comedy classics like Christopher Guest's "Spinal Tap" and "Best in Show". It features colorful characters who compete in a real-life Poker tournament for a fictional $10 million dollar prize. Filmed during a Poker tournament at the Golden Nugget casino in Las Vegas, the actors go head-to-head against actual gamblers and Poker players. When it comes to Poker movies, you would be hard-pressed to find one as funny as this. Up your Poker game and watch this movie.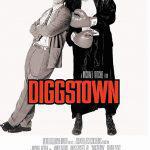 7. Diggstown (1992)
When it comes to boxing movies, they usually involve a lot of heart and drama. However, this not so typical comedy involves not only big punches, but also betting and bedlam. It'll have you clutching your sides from laughter as you witness the story of conman Gabriel Caine as he sets up a bigtime boxing bet against prominent businessman John Gillon of a boxing-mad town. Gabe bets that he can find a boxer capable of knocking out ten of Diggstown's men in a boxing ring within a single day. Hilarity ensues and the town goes wild.
This boxing movie features acting heavy hitters James Woods and Bruce Dern as well as Oscar winner Louis Gossett Jr. It's a sure-fire knockout unheard of among boxing movies.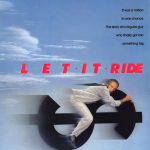 8. Let it Ride (1989)
Richard Dreyfuss stars in this comedy about a typically unsuccessful gambler who experiences a streak of incredibly good luck when every bet he places at the horse race track comes up a winner. The film has fallen under the radar for most film and gambling buffs, however, we recommend it. It manages to stay wonderfully upbeat despite the contrast of Dreyfuss' cynical "Woody Allenesque" character as a down and out gambler.
If you're a fan of horseracing we recommend giving it a view. Heck, even if you aren't, it's sure to get you to visit the races for some horse race betting to test your luck, after all, it might be your lucky day.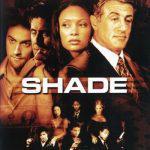 9. Shade (2003) – Poker
When it comes to gambling movies, a film about the wild Poker underground called "Shade" often fails mention. We've all heard of acclaimed Poker movies such as "Rounders" or "The Cincinnati Kid", but this film manages to surprise even the harshest of critics, which features a young Stuart Townsend as an ambitious gambler and seasoned actors Sly Stallone (Rocky) and Gabriel Byrne (The Usual Suspects).
Set in a world of Poker hustlers working the bars and clubs of L.A., the film follows Vernon as he involves himself with this group of swindlers looking to take on "The Dean" in a successful sting; all while being sought after by a vengeful gangster. If you like your Poker movies packed with suspense and action, we suggest trying this one.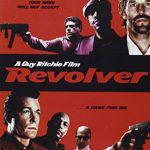 10. Revolver (2005)
If you're a fan of Guy Ritchie, director of popular gambling movies "Lock, Stock and Two Smoking Barrels" and "Snatch", then you should give this film a try. Granted, it might be a little difficult to comprehend after just one viewing (many argue). This flick offers a little more brains than just action, and determined fans will be pleased to give it further inspection.
It tells the story of Jake Green (played by Jason Statham) and his recent release from prison. Green amasses a fortune from gambling, and ultimately decides to seek revenge on Mr. D (played by Ray Liotta), the dangerous casino owner who crossed Jake, and is the reason he was sent to prison.
This gambling movie is sure to get pulses up with the instantly recognizable Guy Ritchie style; and as far as gambling and poker movies are concerned, it is definitely a step ahead of the game.
Perhaps you're getting the itch to test your luck on the best casino games after checking out our list of excellent gambling movies, but don't know where to start! No need to worry, it's simply a matter of heading over Slots of Vegas Online Casino to play from our incredible selection of over 90 exciting slot games as well as a ton of the best specialty and table games that will give you a one-of-a-kind online casino experience.
You can download Slots of Vegas online games for your desktop and/or mobile device. Both are activated with a safe and easy sign-up, and best of all, it's free! Want to play for real money? Once you've created your personal account and logged in, simply head over to the Cashier to leave a minimum real money deposit. Slots of Vegas Online Casino offers the latest encryption technology to ensure that your personal details stay safe. Also, don't forget about our awesome welcome bonuses, weekly promotions and VIP packages. It's all here at Slots of Vegas Online casino. Don't hesitate, start winning real money on all of your favorite casino games today!
See also: "Getting to know Frank Rosenthal"