If you're familiar with real money slot machines or play them regularly, you'll know, like most virtual casino games, it's near impossible to predict the outcome of any given spin. Yet one incredibly brainy and code-savvy man from Russia was able to do exactly that. He conned his way to millions by determining the algorithms of a heap of slot machines in Russia, as well as various different countries like Poland, Macau, and Peru.
Alex (last name undisclosed), ran his own successful business in St. Petersburg for eight years before embarking on a mission to become one of the most famous casino hackers of all time. When he decided he had had enough of being the big boss. So, he decided to throw in the towel. But he couldn't escape as easily as he had originally anticipated due to legal complications involving the business.
With his extensive knowledge of coding and mathematics, he set out on a venture to cash out on as many slot machines as possible. And he did it without risking a penny of his own finances. His strategic hacking methods comprised of something known as a pseudorandom number generator or PRNG. This is a reverse engineering algorithm, which studies the "behavioral patterns" of slot machines. It's not a simple one either, and actually requires a lot of time and effort.
Methods Used
Alex and some of his agents set out to multiple casinos in search of slot machines for which the PRNGs already had been deciphered by these methodologies. By using smartphones, Alex's crew recorded video of each machine, which fed back to Alex's HQ. The HQ team would then send a signal to the agent's phone using an app. The app caused the device to vibrate the moment a machine was due to produce a jackpot. This inside agent would then select 'spin' once the alert was received, ultimately cashing out on the grand prize.
Using these methods, a four-person team was able to rack up over $250,000 in one week. According to Alex, their tactics did not violate any laws either, as his actions were considered "a counterweight to the global gambling system where the house always wins".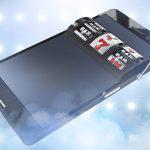 Under Investigation
Eventually, Alex was reported to be heavily under investigation by Russian officials and fraud investigators. A leading St. Petersburg casino security consultant had supposedly been tracking the hacker and his allies for several years.
However, the mastermind knew he was being watched. He gave interviews with his true identity revealed, claiming that he "keeps an eye on what becomes public regarding his business", knowing full well that his name had come up twice in one particular report.
This did not deter him from revealing evidence of that his mathematical findings indeed were sound, or how he came to develop such sophisticated hacking methods for slot machines.
Alex mentioned how he studied math and programming at the FSB Academy, a research institution for the Russian Intelligence Community. He also attended the St. Petersburg military university, where he studied cryptography and hardware hacking.
Alex also claimed in this interview how he was never particularly enticed or interested in casinos or the behaviors of slot machines. "As a mathematician, I was aware of how odds work at an early age," Alex says. "Mostly gambling appeared to me as nothing more than taxation on stupidity."
Tactics in Action
It was only when he became a freelance hacker that he was appointed the task of trying to decipher PRNG patterns in Novomatic machines for one particular Russian casino. They wanted him to adjust the payout percentage of the machine down from 90% to 50%, using reverse engineering techniques.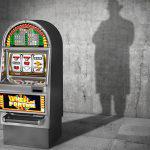 Alex soon became fascinated by the algorithms these machines were working with and spent the next 6 months learning everything he could about PRNGs and how these mathematical patterns applied to gambling. He soon began putting his new-found knowledge into practice. In 2008 he hired his first team to drain a multitude of Novomatic slots throughout Russia.
Using the Tactics to Combat other Problems
Alex managed to truly utilize his discovery, and use it to his own personal advantage. He approached an Australian slot manufacturer 'Aristocrat Leisure' detailing his hacking abilities and the vulnerability of their products. They proved to be one of the team's easiest and biggest targets during their operation.
He sent an email to the company's global head of regulatory and product compliance – Tracey Elkerton, claiming how he could "help your developers eliminate design flaws" as well as direct his agents to "cancel their work on Aristocrat slots to stop compromising your trademark." Tracey was unnerved at first, but asked Alex to meet her on neutral ground to discuss his proposition in more detail.
Alex refused the meeting and soon became frustrated with her non-compliance. Thus, he reinforced his threat over "just how much havoc he could wreak on her employer". He stipulated the seriousness of his proposition by sending her proof of a mathematical breakdown of the secret PRNGs inside 2 of their own most popular games '50 Lions' and 'Heart of Gold'.  Her skepticism soon disappeared upon receiving this information. But the company was reluctant to adhere to his requests, referring to them as "extortion attempts".
A Life-changing Concept
Eventually, and despite Alex's great efforts, Aristocrats didn't cave in to his demands. He is said to playing with the idea of approaching other firms whose slots are easily as decipherable as the others. One of them being 'Atronic', who are a subsidiary of another Australian slots manufacturer.
"I have to say they are a bit more robust [than Aristocrat's] and some machines did give me the pleasure of a challenge, but they are still generally weak," he boasts. "An engineer's mind is just too linear. They don't understand the psychology of dismantling, they just don't know where and how a hacker is going to strike. So they leave a number of doors open for me to enter."
Alex has also received interest from other third parties over his discovery, one of them being a New York-based crew of fraudsters known as the Shulaya Enterprise, who were indicated for racketeering in June earlier this year. Allegedly, this crew brought one of Aristocrat's slot machines in 2016. A few months later they had already infiltrated casinos around Pennsylvania and other states with "electronic device software designed to predict the behavior of particular slot machine models." No deals ever were confirmed to have taken place though.
If it Were to Fall into the Wrong Hands
Alex still continues with his nefarious endeavors. He claims that if he ever does find himself becoming bored of his PRNG hacking efforts, he would consider handing his secrets out to the public. Anyone with access to a smart device could use his software and information to their own advantage.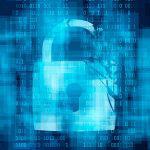 Even though this could be deemed as quite a heroic act to some, such a move could essentially collapse the use and future of slot machines all together.
"It could uproot the entire slot machine industry. And the world just might become a slightly better place. Well, for most people at least."
Unless the casinos and manufacturers begin exploring new ways to consistently keep the odds in favor of the house, as well as keep the hackers guessing – this 'concept' could easily become a reality.