Different Types of Video Poker Debunked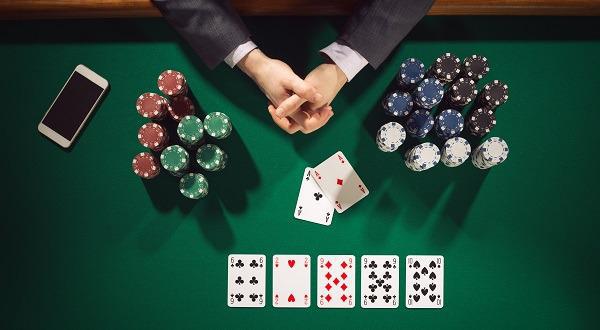 Are you in love with the game of poker, but find that it isn't worth getting off your butt and playing? Well, lucky for you, Slots of Vegas has made it possible to play your favorite game from your couch, on your commute, or really anywhere you might find yourself. Slots of Vegas not only offers high-quality graphics and an easy-to-use interface, it also has a wide selection of all the most popular video poker games on the market. Whatever your video poker needs are, Slots of Vegas has you covered. If you're a newbie and have no idea how video poker played, make sure to check out our video poker cheat sheet for the basic how to on how to play. Keep reading for a look into the world of video poker and the different variations we have for you!
Jacks or Better
Jacks or Better is probably the most popular variation of video poker out there. Also known by the name "Draw Poker", this game is a fan favorite because of its simple rules and favorable payouts. If you're already familiar with the basic rules of poker and you love a little homage to all that is classic, then this is a great game for you. The setup and hand ranking system are nearly identical to a good, old-fashioned game of poker, except with the added winning hand of a pair of jacks. If you didn't pick up on the obvious, the game got its name "Jacks or Better" from the fact that payouts start with a pair of jacks… or better. If you're looking to transition from a brick-and-mortar poker game to the world of online casinos and video poker, then Jacks or Better will have you geared up to have fun and win big in the process!
Joker's Wild or Joker Poker
Joker Poker, more widely referred to as Joker's Wild, is another self-explanatory game. The joker card is tossed into the mix as a wild card, which can substitute for any other card in the deck. You'll learn to love this joker card when it can substitute for a piece that you're missing – such as completing a high-ranking hand. Are you just one queen away from a royal flush? Have no fear, because the joker card is here! In the game of Joker Poker, you also have the unique ability to form five of a kind, a winning hand. The stakes are high, the cards are crazy, and there's nothing stopping you from building your fortune in just a few rounds of this popular video poker game!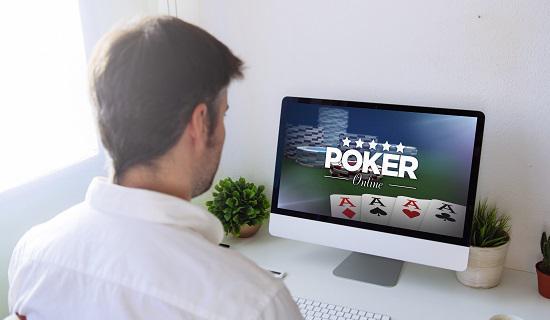 Deuces Wild
It turns out that the creators of video poker like to take things very literally. Unlike Joker's Wild, in the game of Deuces Wild, two-value cards act as a wild card, which can substitute any card to make up an amazing hand. Also, unlike the joker card, a two card is a part of the main deck, so making a five of a kind hand is out of the question. Because the deuce is a wild card, players are a lot more likely to make up a four of a kind winning hand. The creators of this video poker variation know this, so the hand is usually worth a lot less of a payout. But if you know you're the kind of player that's always one card short of a winning hand, then Deuces Wild is the perfect game to give you that edge you need!
Bonus Poker
Slots of Vegas loves a spin-off. A variation of the more classic version, Jacks or Better, is called Bonus Poker. It offers the same hand rankings except with a little "bonus," hence the name. Bonus Poker gives players a little something extra for a four of a kind. The payout depends on which game you choose to play at any given online casino, but at Slots of Vegas you can be sure that you're getting one of the best deals out there. So, check out Bonus Poker and see what this video poker variation has in store for you!
Double Bonus
Double Bonus video poker is another offspring of the game Jacks or Better. It's got most of the classic rules, but with a bonus payout for a hand made up of four aces. The Double Bonus game is supposed to offer a better return to the player than other versions, like Bonus Poker. But it's important to remember that the rules of advantage gambling strategy for this game are more complex. If you're feeling brave, but don't like to do your homework before betting, you may find your bankroll in the red. So, do yourself a favor and start with a simpler game. If you feel like you've mastered the concept and rules of video poker, then head on over to Slots of Vegas and rake in those bonus payouts!
Double Double Bonus
If you're a big fan of memorizing charts and winning lots of money for it, then Double Double Bonus Poker is your game. This version of video poker gives you a whole slew of different payouts for different variations of four of a kind. Being a lot like Double Bonus, in this game, the highest payouts are given out for a royal flush and for a hand made up of four aces. This game has great payouts and tons of excitement as you flip over your cards and see what Lady Luck has in store for you. With a few lucky hands, you may find yourself rolling in some serious riches!
Video poker is all the rage, with a variation to match every mood and rules to suit every skill level. Slots of Vegas has the most popular video poker variations, ripe for the picking. But before putting down your hard-earned cash on a risky bet in a game you're new to, take advantage of the free play mode offered by Slots of Vegas. You can try out all the best video poker variations before settling down with your absolute favorite. Once you've picked a game, you can start placing real bets and watch the money in your account grow. If you're new to the world of video poker or just need a little extra help, brush up on these steps to winning video poker – you've already read this article, why stop here? You never know what kind of fortune you'll amass until you press play at Slots of Vegas!