2018 is looking up for Atlantic City
After years of tumult and uncertainty, a series of events look set to finally give Atlantic City the boost it has long needed. As the dark shadow of Trump's failed casino empire slowly fades into history, potential buyers are rumored to be in talks to buy the Revel Casino, internet gaming is growing at a healthy rate, and the U.S. Supreme Court is set to issue an historic ruling that may open the flood gates on legalized sports betting nationwide thanks to a New Jersey lawsuit. All signs that things may finally be looking up for Atlantic City.
"I'm extremely optimistic about Atlantic City and the industry in 2018," Mark Giannantonio, president of Resorts, which was the first U.S. casino to open outside Nevada and will celebrate its 40th anniversary in May, told the Las Vegas Sun. "We're very excited about the renaissance of Atlantic City; we think it's for real."
2018 headlines in Atlantic City are likely to include the reopening of the former Trump Taj Mahal rebranded as a Hard Rock resort, after Hard Rock bought the casino from Trump buddy and billionaire investor Carl Icahn last March. Ichan had closed the casino in a bitter 2016 dispute with the city's main casino workers union, effectively turning off the faucet on a major source of jobs and revenue for the city.
As a prominent figure in Trump's dark legacy of Atlantic City real estate horse trading, Ichan is also asking the state to be able to use $5.6 million in investment credits to go toward the $13.2 million demolition of the former Trump Plaza casino to make way for what he vaguely refers to as an "economic development project" on the Boardwalk at the foot of the Atlantic City Expressway.
The fate of the Revel Casino may also finally be decided in 2018, with rumors flying that Colorado developer Bruce Deifik has plans to buy it for $200 million and reopen it after an additional $175 investment into the property. Deifik shared his plans with Moody's Investors Service last year, but despite all the talk, Florida millionaire, Glenn Straub, who currently owns the Revel, keeps insisting he has no intention to sell. The casino has been closed since 2014, after a meager two years in operation.
Finally, with the U.S. Supreme Court poised to issue a ruling this spring on a New Jersey lawsuit challenging the illegality of sports betting, a ruling in New Jersey's favor is expected to be a boon for Atlantic City business by breaking the monopoly of legalized sports betting currently held by Delaware, Montana, Nevada and Oregon. All signs that things may be finally looking up for Atlantic City.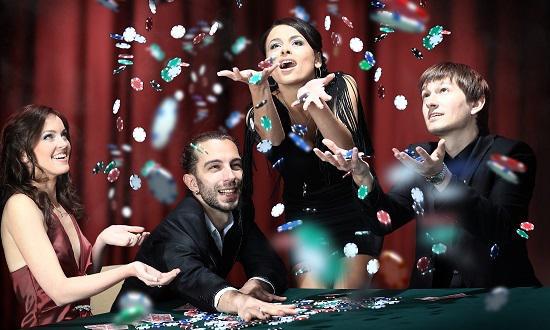 Fight for Georgia casinos gains strength
Casino advocates in the state of Georgia are getting ready to push for legalized gambling in the state's next 40-day legislative session, reports The Atlanta Journal-Constitution.
Attempts to legalize gambling in the state have been gaining momentum recently in the face of several years of failed effort, with big name casino operators such as the Las Vegas based MGM Resorts expressing interest in the opportunity to build a $2 billion resort in Atlanta.
Last year Sen. Brandon Beach introduced SB 79, a bill aimed to legalize casino operations in the state by allowing for a $2 billion investment into a casino in Atlanta and another $450 minimum investment in a second casino to be located elsewhere in the state. While the bill failed, Beach has said he is not discouraged. A recent poll showed that half of Georgians would vote in favor of legalizing gambling in the state and proponents have pointed to the fact Georgians tend to frequent casinos in neighboring states as the loss of precious tax revenue.
However, it's still expected to be an up-hill fight. The successful passage of a bill like SB 79 will not be enough to open the state's doors to casino operations, as the Georgia's State Constitution requires a state-wide referendum to approve casino expansion.
Legalized online gambling looms in Michigan
At the end of 2017, the Michigan House Regulatory Reform Committee passed a series of bills effectively legalizing online gambling in the state.
Bill sponsor and Chairman of the Regulatory Reform Committee, Rep. Brandt Idena, explained the bill is designed to generate desperately needed tax revenue for the state while acknowledging, and legalizing, an activity many Michigan residents already engage in.
"This extension of existing gaming will boost revenue to the state and our local communities for essential public services, without asking for more money through general taxes," Idena told reporters. "People already are gambling illegally online."
Moreover, Ida emphasized that it was important for Michigan not to fall behind when it comes to contemporary technology. "As technology and market forces evolve, legalization of online gaming is inevitable. Michigan should be proactive—legalize it, make it safe for customers by allowing them to play on a secure and regulated system, and capitalize on its revenue benefits for the public services we all use every day," Idena said.
In the current wording of bills 4926-4928, the Lawful Internet Gaming Act, brick and mortar casinos would be allowed to apply for licenses to offer online games including slots, table games and other casino games of chance. The bills closely imitate the new online gaming legislation passed into law in Pennsylvania last year and leave Michigan poised to capitalize on online sports betting were the U.S. Supreme Court to rule such activities legal in a decision in a New Jersey lawsuit eagerly anticipated this spring. The bills will be put to a full vote in the House and Senate later this year.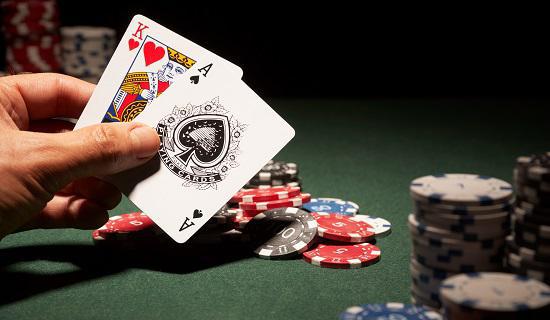 Palace Station gaming tables subtly leap into the future
As part of a $191 million renovation project, Palace Station in Las Vegas has added a few minor details that may make a major difference in player's gaming experience. Alongside the new exterior, additional parking, a new bingo and gambling pit that have already been built, Palace Station also plans a new first-floor buffet, two new restaurants, a nine-screen cinema complex, two new bars, and a new pool, but players will have to look hard to discover one distinct modern feature, mobile phone charging ports at the blackjack tables.
"The addition of the USB ports on our new table games at both Palace Station and the Palms have been met with great appreciation and enthusiasm by our guests," said Lori Nelson, vice president of corporate communication with Station Casinos, speaking to the Las Vegas Sun newspaper. "We're always looking to bring convenient and important amenities to our guests, and we're pleased they are enjoying this latest amenity."
The use of portable electronic devices at gaming tables vary by casino, with the Nevada Gaming Control Board chief Karl Bennison stating that the only regulation regarding their use is NRS 465.075, prohibiting the use of portable electronic devices, software or hardware used to obtain an advantage at playing a game.
Historically, it's been up to the individual casino to police the game floor and decide if players are using their devices within acceptable limits. Many Las Vegas casinos ban mobile phones entirely at the tables, with dealers asking guests to step away from the table to use their device.
"There is no policy, regulation or rule about phone use outside of the dealer's discretion as to how it's impacting the overall playing experience for all the guests and the dealer at their respective table," said Nelson. "We want to ensure all of our guests have a great and enjoyable experience."
With smartphones, a necessity of modern life and nearly ubiquitous, charging ports at gaming tables are seen as a new way to encourage players to play longer, as they will no longer have to leave the table to charge their phones.
Take a look: "A couple of ideas to solve Atlantic city's closing casino problem"