International Game Technology (IGT) saw a significant uptake in shares last Wednesday after securing a patent that would permit gamblers to play slot machines using digital currencies.
The gaming giant celebrating renewed contract extension with Wisconsin Lottery this month. The US Patent and Trademark Office (USPTO) recently granted the company a patent that would allow gamblers to play online slot machines and mobile slots using Bitcoin. 
According to CoinMarketCap.com, IGT uses around 4,200 "vernacular cryptocurrencies." However, the document only outlines the use of Bitcoin and Ethereum, which are the two largest and most popular forms. If IGT decides to go ahead and equip land-based casino slots with Bitcoin payment options, it will propel the industry's efforts to homogenize cashless casino gaming. 
Clearing the Path to Cashless Gaming
The pandemic reconditioned the world's approach to hygiene. Cashless technology in casinos has been a big topic of discussion in Las Vegas over the last year. The Nevada Gaming Commission stated last July that they would be approving changes to clear the way for digital wallets and mobile phone payments. Such a move would allow customers to easily transfer payments from their banks to their casino wallets, set limits, and keep better track of their spending. It would also mean less contact with cashiers, dealers, and ATMs. 
It's not just the gambling industry reinforcing the demand for cashless payments either. Banknotes and coins are a breeding ground for microbes. it's estimated that covid can survive on currency and contaminated surfaces for up to 28 days depending on temperature, humidity, and other factors. Restaurants, stores, and cinemas that are part of casinos are also revising how they handle transactions, which could be entirely transformed by the time the economy springs back.   
A New Generation of Players
IGT said last Tuesday that the company was in the last stages of getting regulatory approval from Nevada for its new Resort Wallet cashless system. The creators of both Megabucks and the Wheel of Fortune slot stated the product "enables players to use a loyalty card to transfer cash into a secure digital wallet from either the casino cash desk or any Resort Wallet-enabled slot machine."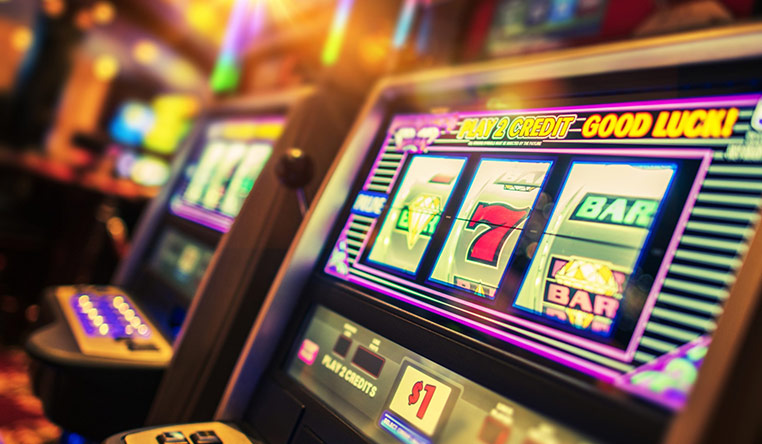 Another positive change cashless gaming will bring about is younger players. A large number of millennials and those in Generation Z have invested in crypto-wallets and shares since the pandemic began. Research suggests that investors in these demographics are more likely to use digital currencies than any other age group. This indicates they may be more attracted to playing slot machines if Bitcoin is an option.
At the time IGT announced their patent win, Bitcoin was hovering around the $35,000 mark. At the time of writing this article, the world's most popular cryptocurrency rose by 0.46% to just over $56,000.