According to research, gambling has more negative effects on older people than younger people. A study done by Toronto's Centre for Addiction and Mental Health suggests that about 30 percent of older people who take part in casino bus tours have moderate to severe gambling problems. The casino bus has been associated with problem gambling when it comes to older people, and unfortunately the majority of those who use casino bus tours are older people.
People can be classified as problem gamblers depending on the amount of money that they spend in the casinos. The higher the frequency of going to the casino and the higher the amount of money spent in gambling, the more they are likely to be problem gamblers.
Are casino bus tours a growing problem?
According to Dr. Mark van der Maas, a post-doctoral fellow at the CAMH Institute of Mental Health Policy Research, there is a significant number of problem gamblers often present on these bus tours. Most casinos in Ontario have customized their packages to be more attractive to older folks, offering not only free bus tours but free meals and discounted hotel rooms as well. Van der Maas said older people can be more vulnerable to harm because of a great deal of free time, smaller social groups, and tighter finances.
From research that was conducted on more than 2,000 people in Ontario, it was clear that most of the victims were females, aged 75 and above, and born outside Canada. Even though the rate of gambling problems and addictions is normally lower among old people, there was a high rate among those who took the bus tours. Van der Maas said most Ontario casinos no deposit promote programs targeted at adults past the middle-aged stage, usually 55 and older.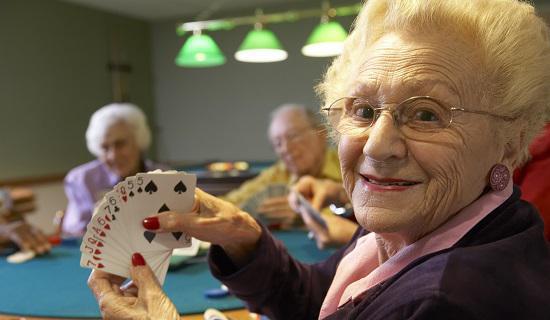 According to van der Maas, there was no clear research on the relationship between casino bus tours and gambling, despite the fact that the bus tours are more popular with the older generation. Most casino companies market these bus tours to seniors in retirement homes. Because of this, van der Maas suggested that there should be more scrutiny from gambling regulators on the marketing of bus tours to people over the age of 55.
In the wrong situation, gambling can have negative effects. Problem gambling is defined as when gambling is an addiction such that it interferes with work, daily activities, or school; hurts both mental and physical health; degenerates finances, and causes relationship problems with friends and family. According to CAMH, problem gambling is not all about finances, and can destroy a person in more than one way.
According to van der Maas, those who go to casinos regularly should be monitored. If you have friends or family that go to casinos you should track their spending and gambling habits and, if possible, go with them to the casino.
Another thing that may make older people susceptible to the casino bus tours is the fact that they have retired, and therefore have more time on their hands, have health problems, and are facing emotions such as isolation, loneliness, grief, and loss. Therefore, this demographic may consider the bus tours more appealing and see them as a form of de-stressing and entertainment.
Even though older adults gamble just for leisure, they may get into problem gambling without knowing how they got there. The progression into problem gambling may be fast for this age group due to diminished financial and social resources, meaning that older folks need to be more careful and regulations need to be put into place in relation to this risk. According to Dr. Nigel Turner, who was also a part of the study, there should be strict regulations on casino marketing and advertising, especially when it comes to targeting old people. There should be more education on problem gambling and its effect on this particular demographic so other older people don't fall victim.
Effort by the government
Due to the findings of this research, the government has considered treating gambling as a vice and put more limits into place for the protection of the public. Some cities in Canada, such as Toronto, have argued that they don't need casinos to be a success. They believe that cities that allowed many casinos did so because they were struggling financially, which is not the case for Toronto. Despite the fact that a number of officials are pushing for the opening of more casinos in Toronto, it is highly unlikely that it will be approved since the city believes in using other measures to get more money, such as reducing spending and increasing taxes.
The government plans to enact strict laws to control gambling in Canada due to the potential problems associated with the pastime.
Conclusion
It is unfortunate that older folks can become victim to problem gambling when they should be enjoying their retirement money in peace. To date, the lack of research concerning the effects of these bus tours on the older people they are targeted toward has been lacking, and those older folks are most likely unaware of the risk they may impose on themselves. The government will have to take measures to regulate the marketing of these bus tours and make sure that older citizens are well informed in terms of the possible effects of gambling addiction. Limits could be put into place, such as a limit on the number of bus tours people can participate in during a certain period of time. Casino marketers should be controlled as well, so that they stop targeting elders, and should actually be restricted from visiting retirement homes.