Genting Malaysia's brand new Resorts World Las Vegas casino is due to open on The Strip in the second half of this year. But according to analysts at Nomura, the venue is set to suffer years of financial loss and misery before it's even laid the carpet.
The anticipated 3,500-room resort is expected to take in revenues of around $350 million in its first year, plus earnings before tax, depreciation, interest, and amortization of approximately $82 million. These figures are expected to grow to around $112 million and $477 million by 2023, respectively.
According to detailed sources, analysts at Nomura Securities Company Limited report that the casino is destined to see its second year-on-year earnings before interest, tax, depreciation, and amortization only increase by about 36%.
Crunching the Numbers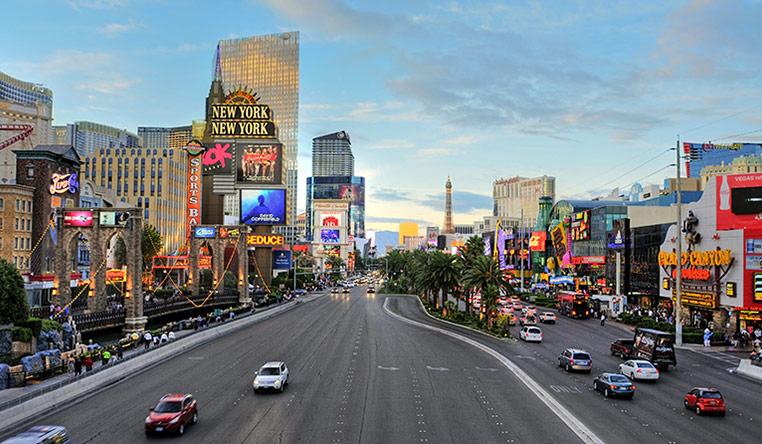 Comparing data from 24 other properties in the area, analysts have also predicted that Resorts World Las Vegas will account for about 6% of Genting Malaysia Berhad's revenues in 2022. This figure was recently altered to reflect about $4.87 billion, but at the same time as this correction, Genting's aggregated group net profit was also revised to show a 9% decline. This means a more accurate estimate of losses will be around $274.8 million for its 2022 EBITDA.
As per their report, Aggarwal and Mohata stated, "At the net profit level, given the depreciation and interest costs, we expect Resorts World Las Vegas to remain loss-making in initial years. We assume a utilization of 70% for the 2024 fiscal year, which we believe reflects a slow build-up of tourism and MICE activities in the post-coronavirus era. We assume depreciation and interest expense for Resorts World Las Vegas also starting in the fiscal year 2022."
The Most Priciest IR in Las Vegas
With its debut set for summer, the $4.3 billion-dollar casino will be the Strip's most expensive resort. The venue itself is situated on the former 87-acre site of the Stardust Casino and features a 110,000 sq ft gaming floor, alongside two 55-story hotel towers: one under the Hilton brand and the other under Conrad.
Once completed, guests will be able to dine in a selection of both casual and high-class restaurants serving up different world cuisines, indulge in a pamper day at the in-house spa and wellness center, and get their share of retail therapy in a range of boutiques, designer outlets, and cosmetic shops. The complex also features 350,000 sq ft of convention and meeting space where, alongside a regular schedule of performances, theatricals, and concerts, Elon Musk will reportedly showcase Tesla's long-awaited underground people transportation system that connects to various attractions in Vegas.
A Painstaking Presage
Nomura's predicted timeline of Resorts World Las Vegas's future isn't necessarily unmerited, nor is it aimed at discrediting the venue's operator in any way. It takes most high-class IRs years to become fully-fledged billion-dollar enterprises, which means losing profit is inevitable for the operators regardless of coronavirus or any other eventuality.
Nevertheless, Nomura still forecasts the years ahead will see considerable increases in utilization at the new casino resort.