Deadwood casinos see solid growth
The gaming industry in Deadwood, South Dakota, was relieved to see double digit growth in December after most of the year had seen numbers falling or flat. According to information released by the South Dakota Gaming Commission this week, players spent $71 million on slot machines, video poker and table games in December, a 15.577% year-on-year increase. Taxable adjusted gross revenues totaled $7.1 million for the same period, pulling down $638,240, or 9%, in tax revenue for state coffers.
Table games in December saw a 10.16% increase over December 2016, to reach $5.9 million, while slot machine revenues grew 15.34% to hit $65.1 million.
"December gaming numbers were a great close to 2017, when compared to December 2016, helped by mild winter weather," said Mike Rodman, executive director of the Deadwood Gaming Association. "However, even given the strong December performance, it wasn't quite enough to push 2017 into positive revenues for the year."
The Gaming Commission's report went on to note that 3,077 slot machines pulled in $65.1 million for the year, with players winning $59 million, making the average payout in Deadwood casinos 91%.
"I've talked to some other hotel, restaurant, and retail operators and they were happy with their December numbers," said Ken Gienger, General Manager of the Celebrity Hotel & Casino. "This is a great way to close out the end of the year and gives us another boost for 2018. Deadwood is continuing to promote itself as a total entertainment town, with the Deadwood Mountain Grand Concerts, more events happening on Main Street during winter, retail, and our restaurants are offering more options. There are a lot of organizations working had to provide more for our residents and our guests and the more we support each other the better is the future."
December also showed a slight, year-on-year increase in Deadwood hotel occupancy rates, which hit 27.91%, a 0.98% increase over December 2016.
Buenos Ares Gov. cracks down on gambling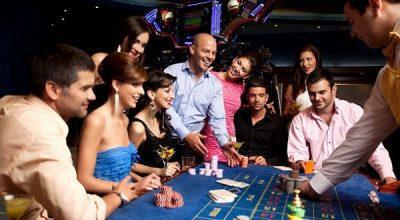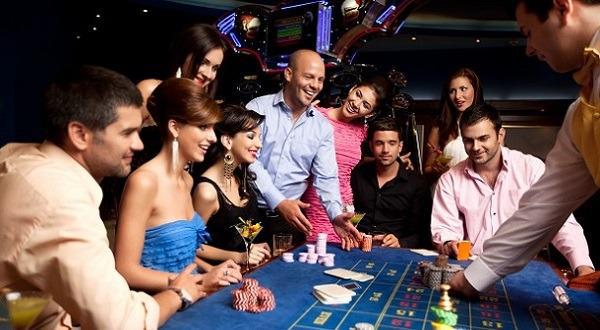 Buenos Aires Governor María Eugenia Vidal has tightened the noose on gambling operations in the Argentinian state by forcing the closure of three casinos as she attempts to restrict residents access to gambling.
A casino in the city of Valeria del Mar has already closed and two casinos in the cities of Necochea and Mar de Ajó are slated to be shuttered in March. As well, the planned opening of a bingo parlor in Temperley has been cancelled.
Buenos Ares casinos are government owned, with the state leasing operation of gaming machines to private companies while keeping 40% of the profits. Prior to the recent wave of closures, 12 casinos and 486 bingo halls were in operation state wide. Plans are in the works to impose a new licensing system that will split the casinos into baskets of two or three each as a way to combine the least and most profitable ventures.
Vidal's justification for the closures was that gambling had failed to increase local tourism numbers and that limiting legal gambling did not in fact increase illegal gambling. The move to curb legal gambling in the state of 16 million residents has been strong, with prosecutors closing unlicensed online gambling sites across the state and blocking Buenos Ares residents use of online sites.
Swiss casino faces forced bankruptcy
Casino di Campione, which opened its doors 101 years ago on the shores of Lake Lugano on the Swiss border with Italy, is fighting for its life after prosecutors moved to force it into bankruptcy amid accusations of rampant corruption. The casino, one of Europe's oldest, is owned by the roughly 2,000 residents of the city, and has been losing money for years, first reporting a $8.3 million loss in 2012. The casino has been tanking ever since, reporting CHF 21 million in assets set against CHF65 million in liabilities including CHF39 million in debt in 2016.
Prosecutors have alleged financial impropriety and have concluded that the casino in incapable of turning a profit and meeting its legal obligation to pay the city, an Italian enclave in the Swiss canton of Ticino, its fixed yearly sum.
The casino employs some 500 people and the city's mayor, Roberto Salmoiraghi, has been fighting the forced bankruptcy by proposing to cut municipal salaries by 20% in an attempt to keep the unprofitable casino open.
First opened in 1917, the casino now has 56 gaming tables and 500 slots in its new 9-floor facility. The casino had also planned to open a new facility called Dragon Casino aimed exclusively at Chinese gamblers and set to open in 2019. In light of prosecutors attempts to force the casino into bankruptcy, the fate of the project remains unclear. With the forced bankruptcy hearing set for March 12, casino managers have been assuring patrons that, at least for now, it's still business as usual.
UK government review wants to ban credit cards for online gambling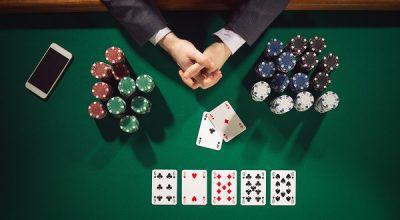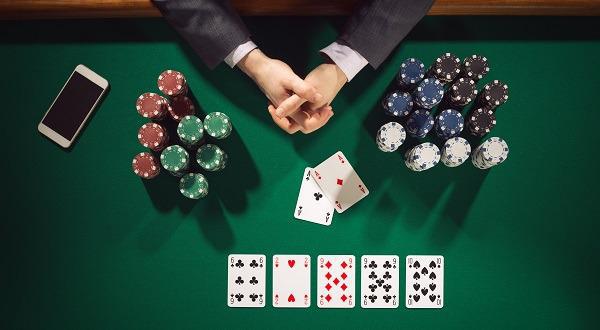 A UK government review has argued that credit cards should be banned for online gambling. The recent government review of gambling led by the Department for Digital, Culture, Media and Sport (DCMS) also called for immediate measures to address the "hidden addiction" allegedly suffered by the nation's 430,000 problem gamblers.
The DCMS also recommended reducing the maximum bet on fixed-odds betting terminals from its current £100 down to £2.
Deputy Labour leader Tom Watson, coming out of favor of lowering the maximum bet added, "Lowering the stake must be just one part of a broader process of tackling the hidden epidemic of problem gambling. Once this decision is made the government needs to concentrate on other means of preventing addiction and properly funding treatment to help addicts recover."
A submission by the thinktank ResPublica also called for a mandatory levy on bookmakers and online gambling operators to bridge the gap between the amount spent on problem gambling versus other types of addiction. The thinktank argued that per capita spending on gambling addiction in the UK amounted to £133 per person, while £377 was spent on drug addiction and £385 on alcohol abuse. A levy of 1% on bookmaking and online gambling would bridge the gap the thinktank asserted.
Chief executive Marc Etches of the charity GambleAware is also in favor of a levy, telling The Guardian newspaper, "With 430,000 problem gamblers and a further 2 million adults at risk of developing a problem, GambleAware is concerned about the impact this hidden addiction has on people's lives."