What Kind of Job Positions Are Available at a Casino?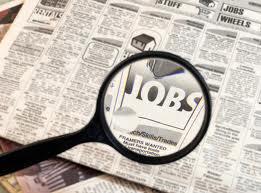 Do you think you have what it takes to be part of the casino world – full-time? Ever fantasize about getting to spend more than just your mini-vacation in a casino? Do you think it would be the best job in the world, or do you worry it might make your visits to the casino dreaded? Would it be neat to learn the ins and outs of this intriguing universe? Or would you rather keep it a mystery? These are all great questions, but I've left out one: What kinds of jobs are available at casinos in the first place?
There are tons of jobs in this exciting industry, ranging from slot technicians, to dealers, to food service professionals, bartenders, entertainers and that's just naming a few. There's also something called a "pit boss," otherwise known as a gaming supervisor. The pit boss can be likened to a manager that is in charge of several dealers at once, all dealing different games that are happening simultaneously. This is a prestigious position as they are expected to not only be an expert on the games they are supervising, but are also there to ensure players are having a fabulous time. The pit boss has to make sure the action is moving, and therefore is responsible for rotating dealers and catching any "situations" instantly before any problems can occur. This is definitely an interesting career within this industry.
Generally, the number of jobs available in a casino depends on the size of the casino, as some are so small a few dealers and bartenders are all that is required. If you take a place like Las Vegas however, the number of jobs obviously goes sky-high, especially if you would consider working at a hotel, restaurant, or entertainment venue.Casinos hire Hosts and Hostesses, Floor Supervisors, Product Managers, Service Field Technicians, Marketing Personnel, Talent Managers, Service Representatives, Client Care Managers, VIP Managers, etc. The list is literally endless, so depending on your background and where you live, if this peaks your interest it would be worth your while to look into your options. There are also openings for Chefs, Banquet Directors and Convention Specialists. Let's not forget the cashiers who exchange chips for winnings!!!
The question remains – do you think working in a casino would be fun? Or would you rather keep casinos in a "pleasure-only" category?