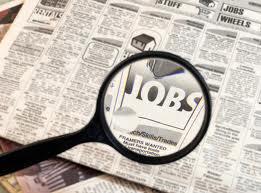 We've all been to a casino—or at least seen them in movies. Slots jingle and jangle, the roulette wheel spins hypnotically, and dapper dealers with bowties shoot cards across green tables. Behind the scenes of a bustling casino lives a thriving work force making it all happen. From the dealer to the doorman, from cocktail servers to cashiers, there's a wide variety of casino jobs available in the booming gaming industry.
A Booming Industry
Even during times of recession, most casinos still show profits. Even when mega-resort casinos struggle to recoup their initial billion-dollar makeovers, they are simply resold, bought, and resold again. Usually, the staff just changes name tags. In cities like Las Vegas and Atlantic City, there will always be a need for casino employees.
The reasons for the casino boom? Gambling laws are being re-evaluated, amended, and changed every day of the week in every country in the world. Several U.S. states which have never previously allowed gambling are now licensing casinos in their states. When you add tribal casinos into the mix, you get hundreds of new casino prospects, as there are more than 500 federally-recognized Indian tribes in America. While all of these tribes are legally allowed to open casinos on their reservation lands, only a fraction of the total number of tribes chooses to open casinos.
The potential for growth in the gaming industry is based on economic motivation on the state level. In fact, most of the U.S. states coming out in favor of gambling also happen to be suffering from budget woes and financial shortcomings. Casinos create jobs, and casinos and their employees generate huge amounts of taxes for the state coffers.
In addition to casinos based on tribal lands or in gaming-friendly states, the burgeoning online casino industry also needs massive numbers of people to keep the iGaming industry running. So whether you want to work in a physical casino or an iGaming company, or just want to relocate for a fresh career move, the casino industry shows no signs of slowing down in the next decade.
Types of Casino Jobs
There are tons of casino jobs available in a wide range of skill sets. There are hundreds of job positions open at the average casino resort in 2 main categories: jobs on the casino floor, and jobs behind the scenes. Casino floor jobs are the more obvious positions, like dealers, cashiers, bartenders, hosts, managers, and pit bosses. But there are tons of casino jobs available behind the scenes, including hospitality services like food and drink staff, hotel support, security, and maintenance personnel.
Generally, the number of jobs available in a casino depends on the size of the casino; some are so small that a few dealers and bartenders are all that is required. If you take a place like Las Vegas; however, the number of jobs available jumps sky high, especially if you would consider working at a hotel, restaurant, or entertainment venue. If you have technical expertise or management experience, there are plenty of lucrative employment opportunities at casinos. Even if you have little or no job experience, you can obtain employment in a casino in one of many service and support jobs. The larger casinos employ a number of people across the job skills spectrum, from the ground level to the VIP heights.
Tables, Pits, and Cages
The casino gaming floor is where all the action is. The buzz of the gameplay, the thrilling wins, and the crushing losses all take place on the casino floor. If you are a 'people person' who doesn't mind being right in the thick of things, consider a job as one of the gaming floor personnel. These people work the tables, pits, and cages of a casino.
The cage is where the cashier exchanges money for chips. They also control transactions and accounting for the casino bank. Unlike other careers in cages, this one does not involve feeding animals or fighting in MMA matches. Expect a thorough background check, and bring your best financial experience.
The casino floor is divided into areas called pits, which are the employees-only areas behind and around the tables. Each pit is run by a pit boss, otherwise known as a gaming supervisor. The pit boss is like a manager who is in charge of several dealers all dealing different games happening simultaneously. This is a prestigious position only for those who are experts on the games they are supervising, and also able to ensure that players are having a fabulous time. The pit boss has to keep the action moving, rotate dealers, and control any "situations" instantly before any problems can arise.
In addition to dealers at tables, casinos hire hosts and hostesses, floor supervisors, product managers, marketing personnel, talent managers, service representatives, client care managers, VIP managers, etc. The list is almost endless, so depending on your background and where you live, if this peaks your interest, it would be worth your while to look into your options.
Casino Resort Support Staff
There is more to the big casino than the gaming floor. Massive hotel and hospitality spaces need staff to keep everything running like a well-oiled machine. There are casino jobs for service field technicians, slot technicians, food service professionals, bartenders, entertainers, valets, chefs, banquet directors, convention specialists, and every other type of hotel/resort job under the sun.
If you have food and hospitality experience, a little goes a long way in a casino. They employ food and beverage specialists from entry-level food servers to celebrity chefs, and every type of job in between. Casinos are like mini cities where the population runs on fun. So if you would like to be employed in the casino industry, there is always a spot waiting for you. Keep in mind that many casinos operate in isolated areas outside of cities. But getting out of a crowded city is often reason enough to move.
One of the fascinating things about casino jobs is that you can do them in a variety of exciting places. Imagine watching the desert sunset from a luxurious sky lounge in Las Vegas, or dealing blackjack on a riverboat casino slowly floating along the Mississippi River. The sky's the limit—at least until they offer casino colonies on the moon.