Online tablet casino
Slots of Vegas online casino offers players the opportunity to play their favorite
casino games
on a free downloadable
PC app
, a fully stocked Mac site, and a sweet mobile site. So, when it comes to finding a tablet casino that's going to fulfill all your heart's desires, look no further than Slots of Vegas. During your daily commute, in between meetings at the office, in line at the grocery store – wherever you can bring your tablet, you can play Slots of Vegas.
The best tablet casino games
Slots of Vegas is powered by RealTime Gaming, a company that develops and delivers the best graphics and smoothest
gameplay for casino games
. Your Android tablet or
iPad
is the perfect place to display the amazing work RTG does, and your favorite games have never been so immersive or beautifully realistic. RTG provides the software that makes Slots of Vegas's
130+ games
the best they can be to enhance the gameplay and give players the most entertaining experience.
Play at any tablet
Check it out on your tablet and you'll know what we're talking about. The only difference between the tablet casino and the PC app or Mac site is the size of the screen you're playing on. With RTG's help, you'll experience the same amazing visual quality that you're used to – so much so that you might forget you're not at home playing on your desktop. Just do everyone else a favor and remember your pants.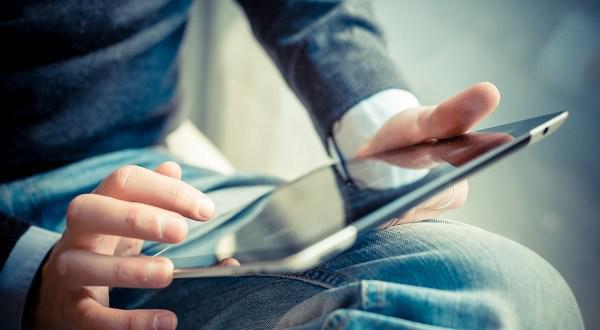 Wide range of casino games
The Slots of Vegas tablet casino offers all the same exciting games that you've come to know and love.
Slots games
,
blackjack
,
video poker
,
baccarat
,
craps
, even
keno
and scratch card games, are all offered for you to enjoy from anywhere in the world. The tablet casino is accessed from your device's web browser, and you only need a username and password to start
playing instantly
. The Slots of Vegas casino offers both free instant play and real money gameplay, meaning you can for fun or for some serious rewards whenever you have time to pull your device out and log on. Take our advice – don't play while driving, even if you're stuck in traffic. You want to use your winnings on cool stuff, not for covering the bill for that fender bender you caused on the freeway.
No download, play online directly
Because the tablet casino is accessed through a web browser, you don't have to worry about your device's ability to support the casino. Whether you're playing on a brand new iPad Pro or an older Samsung Galaxy Tab, you can access the Slots of Vegas tablet casino and play the best games from anywhere you can take your device. Plus, Slots of Vegas offers special
bonus offers
for mobile players, and the tablet casino is part of this sweet deal so you have the chance to claim free money and spins just for using your tablet.
Log on your tablet and start the fun
Logging into the tablet casino is easy, and players can choose either practice mode for
instant free gameplay
or choose to play for real money. When you log on under the practice mode, you can easily switch to the
real money gameplay
in seconds. So, practicing games like blackjack and video poker for free, then transitioning to playing for real money is a snap. With the Slots of Vegas tablet casino, your mobile device instantly transforms into an entertainment device that can make you some serious cash. Log on to the tablet casino and start playing on the go!