At casinos there are always new and exciting ways of spicing the ordinary machinations of things up. There are always contests and competitions going on to make things more interesting. Slot tournaments are also a very commonplace manner of kicking it up a notch.
At some of the more cutting-edge casinos, you will find that slot tournaments prove to be part of that mix of spices on the casino's rack, especially when it comes to online casinos. This allows the players to compete against other players, interact, and have a much more exhilarating time than simply playing slots alone. As a matter of fact, Slots tournaments are the most predominant of all the tournaments, even more than poker or blackjack tournaments.
What are Slot Tournaments?
If you're not familiar with slot tournaments, you're probably sitting there imagining some kind of comedy sketch featuring a circle of slot machines with players rapidly pulling levers in the hope that their machine cashes out first. But, slot tournaments are primarily online-based, and there are generally 2 formats in which you can play them in: free roll tournaments or buy-in tournaments. Some tournaments can last from a few minutes right through to a month!
How They Work

There really isn't much involved when playing a slot tournament. Players load up one of the eligible slots and spin the reels as many times as possible. The idea is to just keep going until someone's machine spits out a winner, and there's usually a window in one of the screen corners which displays the progress of the other players.
It's against the rules to use the Autoplay feature when playing slot tournaments, so clicking spin has to be done manually. In terms of prizes, of course every tournament has a different prize pool, however, the top 10-20 players can usually expect to take home a cash reward of some sort. The amount is usually determined by how many players are in the tournament, but sometimes they are also fixed amounts.
Add-Ons and Re-Buys
Another aspect of slot tournaments which should be noted are add-ons and re-buys. When a player has bought in to a tournament and already has a score on the leaderboard, there is sometimes the option to continue playing from the point where they stopped in the first round. This essentially gives them a chance to improve their odds by adding the new score onto the old one. Alternatively, if a player is completely unsatisfied with their score, they can opt for a re-buy. This option means the player can buy a fresh stack of chips and has their score reset so they can start from scratch. Certain tournaments limit the amount of times you can use this option, and others simply do not care how many times you can re-buy.
Why Are Slot Tournaments So Popular?

There are two main reasons why slots tournaments are more popular than others. The first reason is that they involve the games that are the most popular in the casino. Slot machines both online and offline make up 75% of the entire revenues generated each year. Their naturally addictive nature can see an individual play for hours on end, consistently shoveling coins into its mouth in hope of receiving a big win.
The second reason is that they are the easiest casino games you can play. Because they are based on entirely random algorithms, you don't really need a tutorial, let alone an effective strategy to play slots. You simply figure out how much you want to place as bets and click the Spin button. So it isn't very challenging for players who have their competitive energies streaming to get into the action.
Above everything else, slots tournaments serve as a good attention grabber. They can pose a very valuable appeal for new players, and a fun thing to have available for current players. Moreover, they yield another way for customers to earn money when they play at the casino.
There may be varying ways casinos organize their slot tournaments in terms of entry and prizes. Some of them might have an entry fee that is not so prohibitive. If there is a functioning VIP program in place, a certain amount of "comp points" may be needed to be able to participate. There are also slot tournaments which are completely for free as we said earlier, but you can still earn some cash there.
Slots tournaments generate a different facet through which customers can participate. Casinos offer its clients an exciting way to play or as a reward for loyal players.
The Madness behind Slot Tournaments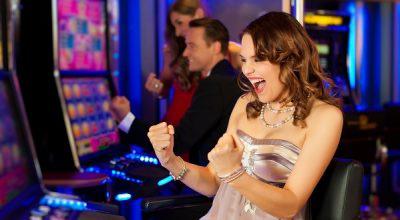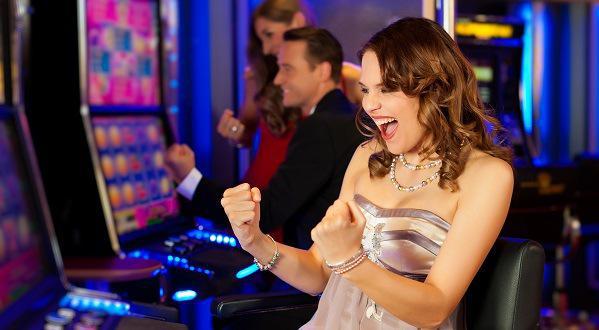 Slot tournaments are loads of fun, especially for those who only have a predetermined amount of money to play slots. Without a doubt, not all tournaments are the same. You can categorize all of them into two types: first is the invitational style tournament; this is a sort of exclusive tournament that is not open to the whole public. Usually, a casino's steadfast patrons are the invited guests to play in these special events. High rollers are also usually added into the invited elite.
The second type encompasses the open tournaments; these allow any and all patrons to participate. You must generally pay an entry fee. Sometimes you can opt to use accumulated comp points to enter. Just in case there are any worries, you do not have to bring any money other than the money for the tournament aside from the money for the entry fee. The machines are programmed to allow a set number of games.
How To Join a Slot Tournament
To join, first you need to register at the table or web page designated by the casino or online casino. You pay the registration fee if it is an open tournament, or you may have to present some form of invitation if it is an invitational.
You will be assigned a machine or game and explained the rules. The rules vary depending on the casino and the tournament. When the tournament begins, you will have certain amount of time allotted to play. When the time is up, the tournament is over. Some tournaments have multiple rounds.
Remember, that each tournament can be played on different slot machines, so our advice is to get familiar with the slot and its paytable sometime before the tournament starts. Then maybe you will get lucky enough that you will not need to play the tournament anymore.
The officials tally the results and announce the winners as per the casino's rules. If it is an online casino, you will be notified by e-mail.
That's basically the reasoning behind slots tournaments and the way they work. Here at Slots of Vegas, the situation is not much different. We have tons of slot games, and we regularly have slots tournaments. Slots tournaments are a lot of fun. Try one and see for yourself. You can win some serious cash!