Slots are a special kind of casino game. They're easy to play, and are both high and low risk, meaning they're a great fit for most gamblers. Slots attract all sorts of characters – on the casino floor there's no telling the kinds of people you'll see. From the old ladies strolling through the aisles with massive buckets full of clinking, gold coins precariously perched on their walkers to the guy who's hit the sauce a little too hard and is playing slots because he can't feasibly do anything involving more brain-power than pulling a lever, slots players are an eclectic bunch.
Just a few decades ago, slots were considered a side attraction. They were marketed towards women and the elderly as a distraction. The concept held that while women played a low-risk, easy-to-learn game like slots, their husbands and boyfriends could play more serious table games like blackjack or poker. But in just a few short years, slots culture has come a long way. Now, slots bring in about 85 percent of the revenue made by land-based casinos, and even more for online casinos. Casinos, especially those in Vegas, are famous for attracting interesting personalities from far and wide. Below are some of the most common types of slot players. Does the description sound familiar? You may have just found out what kind of slots player you are!
The Zone" a.k.a. "A Future Professional Slot Machine Player
"The zone" is the kind of person who gets his bucket of slot coins or puts in a hefty deposit at an online casino, and, shortly thereafter, makes a beeline for the slot games. Shutting out natural daylight and hiding clocks from easy visibility will keep these players spinning for hours, regardless of whether they're winning big or losing badly. It isn't about the social aspect or the money. It's about watching the reels spin and seeing where they land. When one finds themselves in the zone, it's just the player and the machine and nothing else. After a certain amount of time, it becomes hard to tell where the player ends and the slot begins – the two become one spinning monster machine.
If you enter a casino at 8 pm and find that by the time you leave, the sun has risen, the birds are chirping, and you notice a significant change in the weight of your wallet, then you are probably the type of slot player known as "the zone." This type of person is usually on track to becoming a professional slot machine player. The best kind of game for you is a 3D slot, like Orc vs. Elf, that has lots of features for you to trigger. With video game-like graphics, fantastic sound and side games, you'll stay entertained for a long period of time, and have tons of fun in the process!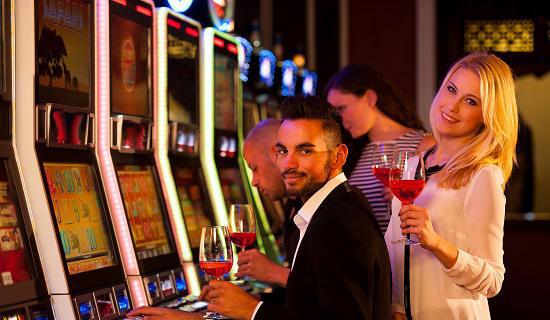 Hot and Cold Machines
Gamblers are notoriously superstitious, ranging anywhere from blowing on a pair of dice to arriving at the casino decked out head to toe in the "lucky" color red. Slots are no exception from these beliefs that supposedly bring with them luck and fortune. One of the biggest myths surrounding slot games is the idea that machines can be either hot or cold. A machine that is giving gamblers tons of payouts is considered red hot, and a machine that's acting stingy is ice cold! A slot player that falls under the title "hot-and-cold" is always on the lookout for the hottest machines out there, hoping a lucky streak will bring them the fortune they've been fantasizing about. This person is usually smart and highly efficient about where they spend their money. They often dream about striking a goldmine of coins and hope that one day, they can call themselves a professional fruit machine player. They employ strategies that will help them make the most of their bankroll. But despite that, they still aren't convinced that slots are completely randomized by RNG technology. Hey, that's on them.
If you choose slots based on what your gut instinct tells you, then you're probably a hot-and-cold kind of player. That's fine – the results are random, but believing that the perfect hot slot is out there is akin to believing in Santa Claus. There's no harm in it, just make sure you set aside a little time in your slot hunt to have a little fun! Slots of Vegas has tons of games to choose from, so you can take your time and let your gut instinct pick the perfect slot game for you!
The Watchdog
"The watchdog" is actually a subset of the "hot-and-cold" category. A slot machine gambler who's considered the watchdog also operates under the idea that machines can be either hot or cold. The difference lies in how they choose which slot to play. Hot-and-cold players are the goldilocks of casinos, playing an array of slots before finding the one that's just right. The watchdog keeps an eye on a hot-and-cold player, waiting patiently until they find one that's on fire. They then try to jump on that machine and make the big bucks. When trying to commandeer a given slot, the watchdog will either wait until the player has used their store of coins and calls it a day or strong-arm the hot-and-cold player away from the machine. Sometimes this aggression can take the form of a small granny with a very hard cane that she isn't afraid to use. Watch out, because she may be cute, but she sure is deadly.
Because it involves watching other people, you will only ever find the watchdogs in land-based casinos (obviously, it would be pretty hard to perform in an online environment). If you know yourself to lie in wait and play it smart when picking your favorite slot game, then you might just be a watchdog yourself. This isn't a bad thing, but the costs and effort associated with gambling at a traditional brick-and-mortar casino might deter your gaming habits. While saving up for your next trip, check out the online casino, Slots of Vegas. When it comes to finding slot games that pay real money, there are plenty of options to choose from. With a wide variety of games available, players can choose to play for fun or try their luck at winning real money. Some games may even offer a practice mode, allowing players to familiarize themselves with the gameplay before risking any money. Ultimately, it's up to the player to decide which games to play and how much to wager, based on their individual preferences and risk tolerance.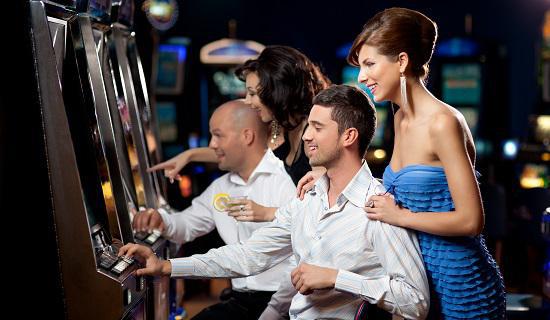 Just One More Spin
We all know a "just-one-more" kind of slots player. They are often compared to "the zone," except they have the distinctive mark of desperation. The just-one-more player is known to hit a losing streak pretty hard, and when reaching the point where they should call it quits, they mutter the phrase "just one more game." It's been said that gamblers are more likely to become addicted to slots than any other type of casino games – so it should be said that the just-one-more players are treading on a very slippery slope. This type of player doesn't necessarily need to call it quits on all slots, they just need to take a few precautions. Or simply start playing online casino slots for free. It's easy enough to set a definitive bankroll limit that you are willing to spend, and once you hit it, you have to leave. Maybe drag a friend along with you so they can put their foot down and stop you if you have a weak resolve.
If you think you're a just-one-more kind of person, online slots are the way to go. You won't fall victim to any of the tactics that land-based casinos use. You can set a timer and play for only that set amount of time, or make a single deposit and once that has been used up, call it a day. From the comfort of your own home, you can control your environment to prevent overspending and make the most of online casino bonus offers – no deposit codes that allow you to play just one more, without going over your set budget!
A Little Alone Time
Your friends dragged you to Las Vegas to celebrate their 21st birthday. You had fun drinking, dancing, and taking group pictures. But now, the night took a turn and the group has split up and gone off in different directions. Your friends are either owning the blackjack table, hustling some regulars at game of poker, or talking up that average-looking waiter who happens to be holding a very attractive tray full of delicious crab cakes. That leaves you by yourself to choose a casino game to play. You settle on a slot machine because it means you don't need to partake in any social interaction. Slots players known as "a-little-more-alone-time" players are your run-of-the-mill introverts.
If you enjoy the solitary aspect of playing slot games, then you might just fall under the title of an a-little-alone-time player. This is perfectly alright if you find that playing table games involves too much one-on-one time with the dealer or your opponents. For an added atmosphere of isolation, try checking out an online casino. From the comfort of your own home, you could make your living as a professional slot machine player. The best part – you don't even have to leave the house to play your slots!
Log on to Slots of Vegas and take your pick of over 220 of the most popular casino games, 140 of which are slots games. Slots of Vegas has a platform and game for every type of slots player. Now all you have to do is find the one that's perfect for you!
See also: "Most bizzare casino expirienses"