Ever sat there and thought about what you would have as your last meal if you were on Death Row? Pancakes? Seabass? The finest cut of a 30 day-old matured steak? Well… unless you're Michael Myers or Ted Bundy reincarnated, fortunately you shouldn't ever have to think about such a scenario taking place! However, if you had 24 hours to sample as many different types of food and cuisines as possible in the city of Las Vegas – where would you begin? Eating in Las Vegas is the ultimate culinary thrill ride. Buckle up, Buttercup!
The City That Never Sleeps
Las Vegas, or as many refer to it as 'Sin City' – is primarily renowned for its huge gambling culture, spontaneous (and sometimes regretful) wedding ceremonies, strip clubs, art galleries, Caesars Palace, the Grand Canyon, and of course its impeccable, gourmet restaurants and fine-dining options. It would take you weeks, months, maybe even a full year to actually get around all the individual diners here. For that reason, we decided to put together a delicious, affordable, full-day itinerary for food lovers, looking to take a tasty trip to the city that never sleeps!
All of the restaurants set out below, have been selected according to the best and most current reviews on TripAdvisor, but beware! Should you choose to follow the schedule below religiously – you may want to bring a pair of extra stretchy trousers and probably not eat for a week after this! So, without further ado, let's get cooking!
Eating Breakfast in Vegas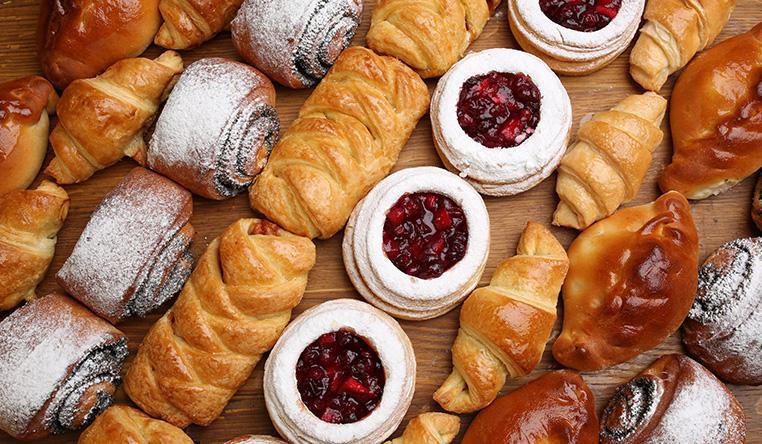 7:00am – Mr. Mama
Kick start your vacation with a full and flavorsome breakfast at Mr. Mamas! Owned by Greek chef Nick (THE Mr. Mama) this American-themed diner is reported to be the best place in the whole of Vegas to grab your first meal of the day. Whether it be in the form of a ham and cheese omelet, short-stack pancakes with bacon, a breakfast burrito, eggs benedict, corn beef hash, or something a bit lighter such as cinnamon rolls or French toast – these guys have got all your breakfast needs covered!
10:00am – E.A.T.
If Mr. Mama didn't quite fill you up – EAT in Downtown Vegas might! This culinary delight houses a plethora of exotic breakfast and lunch options to cater for every kind of palette. Whether you are a bacon-biter or vegan-vigilante, you'll be able to wrap your lips around mouth-watering dishes such as Tex-Mex style eggs, truffle sandwiches, turkey bacon with chive potatoes, shrimp and grits, plus chicken fried steak with country pork gravy. Yum!
Lunch and Snacks in Vegas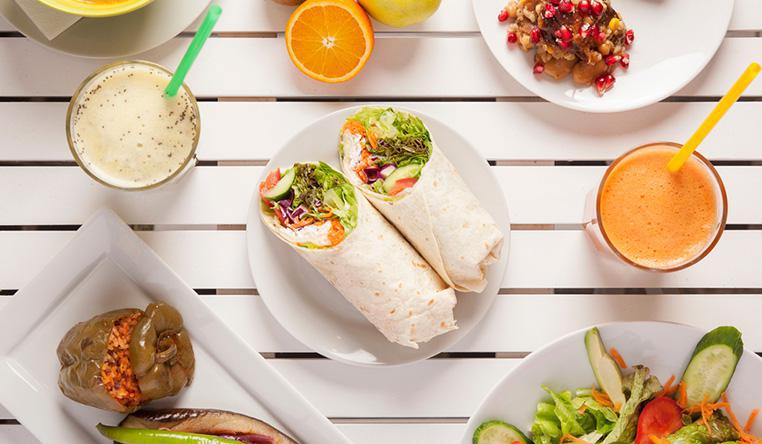 Noon – Juan's Flaming Fajitas & Cantina
It's lunchtime at Juan's! If you're ready to turn up the heat, this joint is your go-to place for all things fierce, fiery and packed full of flavor! Choose from their specialty lunch 'tortas', all different kinds of shredded beef fajitas, cheesy chili quesadillas, crispy tacos with ranch sauce and loads more. Whether you're down for something super spicy or a bit more on the mild side – these guys will happily cook the food according to your liking, and go out of their way to make sure you have an unforgettable meal!
3:00pm – Vegenation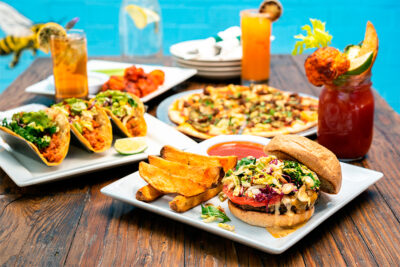 It's time for a light afternoon snack! And there's no better place to get some leafy green vegetables into your system than Vegenation! This restaurant specializes in the tastiest of street food, and everything they serve up here is 100% plant-based including their meats, ice-creams and cheeses. They work with the best suppliers and small businesses to ensure only the freshest of ingredients are used in their menus. Their coffee, tea and beer is all locally sourced as well! Some of the best nibbles and snacks include: steamed shitake and spinach dumplings, artisan cheese with fruit crackers, hand-rolled vegetable sushi, Asian BBQ tofu and buffalo cauliflower wings.
Eating Dinner in Vegas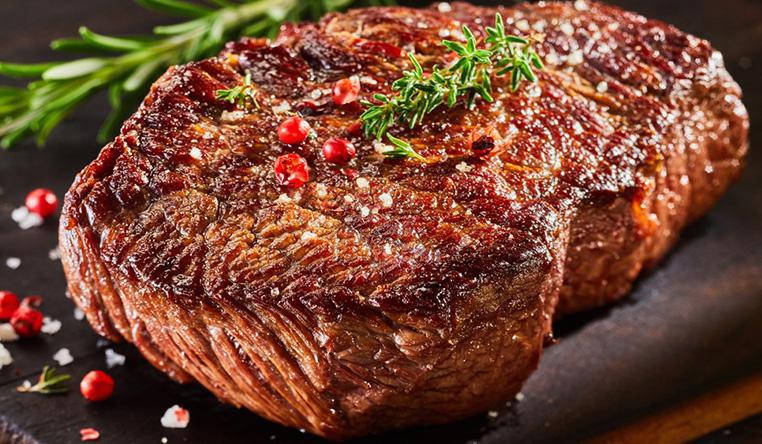 18:00pm – Andiamo Steakhouse
Reported to be one of the top places in the whole of Vegas for getting a meaty fix! This Italian steakhouse boasts the most succulent cuts of free-range, hormone-free meats and 30 day-aging steaks, including: filet, ribeye, T-bone, rump, surf & turf, as well as more prized and sought after meats, such as lamb and free-raised veil. Their extensive dinner menu also includes an array of freshly-caught fish dishes, including Chilean seabass, pesto-crusted Scottish salmon, lobster risotto, and Alaskan crab legs. What's the best way to wash down such a feast? A few glasses (or bottle!) of one of their own steakhouse home blends or national vintage wines ought to do the trick!
21:00pm – Firefly Tapas Kitchen Bar
We'd be very surprised if you haven't undone a button or two by now! If you've still got some space left in your gut – the Firefly Tapas bar located on the main strip serves up some delicious, bite-size little morsels of goodness for you and your party to sink your teeth into! Choose from chilled tapas, hot tapas, seafood tapas, mini desserts and loads more. Catering for all different dietary requirements and all different tastes, this exceptional little bar even home their own nightclub and casino! So once you've completely stuffed your face, you can dance it off for a few hours, then try your luck at some after dinner slots!
Eating All Night in Vegas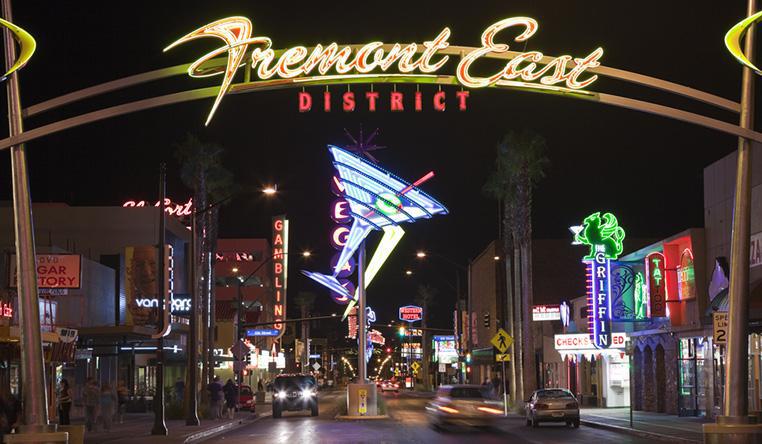 Midnight – Tilted Kilt
Midnight munchies are in full force at the Tilted Kilt! It's time to indulge in some of Vegas's finest pub grub, while you watch your favorite sports heroes on a dozen big screens. Not only are these guys switching up their famous beer menu every month, they cook up the most scrumptious, fully-loaded burgers, sandwiches, soups, salads and entrees, including traditional fish and chips, shepherd's pie, meatloaf, Asian BBQ pork, buffalo mac & cheese and fish tacos! They're always displaying the best in sports games such as NFL, MLB, NHL, UFC/MMA and NBA, you name it! They're open until 1am every day, so be sure to pop in for a few pints and some wings on your way back from the strip!
3:00am – Downtown Grand
Need something to soak up all of those glasses of wine and beer? Then make sure you hit up the Downtown Grand for the food joint offering the finest American-themed dishes and snacks, any time of day or night! Regardless of your mood and regardless what time of morning – this 24/7 eatery is the perfect place to line your stomach after a night on the roulette table upstairs! They will happily prepare you anything from a rich and hearty breakfast of flapjacks, avocado toast, eggs benedict, chicken & waffles, to all different kinds of specialty coffees and exotic juice drinks; at an incredibly reasonable cost. A perfect way to end a night (or start your next day!)
6:00am – The Pantry
What way to finish off your eating expedition than a little sweet treat or two? Pantry is another 24-hour restaurant offering a multitude of savory and sweet breakfast options, including: fluffy pancakes, various omelet and scrambles, piping hot soups, crisp and refreshing salads, and a huge selection of tasty desserts and pastries such as muffins, croissants, cinnamon rolls and donut bites. If you're still hungry after making this your last pit-stop, you can go around and do the whole itinerary again… but we wouldn't really advise it for your heart and arteries' sake!
Time for Bed and a Much Needed Diet…
So there we have a complete, full-scale, hardcore eating adventure in Las Vegas. Of course you don't have to visit all of these places and restaurants, and by no means do you have to stick to stuffing your face every 3 hours like we've specified here! But wherever you choose to eat in Sin City; junk-food, healthy food, vegan, veggie, gluten-free, you name it. Your palette certainly isn't going to be disappointed, that's for sure!