Last week's Global Gaming Expo (G2E) at the Sands Expo in Las Vegas saw the unveiling of a host of new, physical slot machines tapping into players pop culture star obsession. As the biggest names in the casino industry gathered for the world's largest casino industry trade show, spinning familiar faces and iconic names in lights were all the rage on the show floor.
In a strategic and much anticipated move, slots maker Aristocrat announced it has obtained a license for a new multi-game Madonna slot. Aristocrat's Managing Director of the Americas, Matt Wilson, told the expectant crowd at the slot's unveiling, "Aristocrat aggressively pursues the absolute best and most iconic brands to inspire us to create games that help our operator partners give their players the most engaging and entertaining experience possible. There is no bigger name in the history of pop music than Madonna, and we are thrilled to welcome the brand into Aristocrat's enviable family of licensed product."
Aristocrat's pursuit of the pop music genre didn't end there, as they also released details of a new Mariah Carey slot set to launch in casinos across the Strip in 2018. The star, with a net worth estimated at $520 million in 2017, has agreed to lend her name and image as well as a list of songs to a new 5-reel, progressive jackpot slot set to hit live venues only.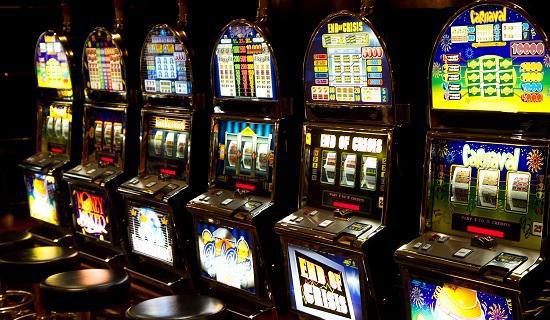 Popular television themed slots were also on display at G2E, with Aristocrat showing off a new slot based on HBO's hit series Westworld. The slot, which takes players through the series' twisting plot lines, includes the shows major characters as well as iconic theme music and actual TV footage.
A new Game of Thrones slots machine was also unveiled, set to debut in Aristocrat's all new flame55 cabinet, a single screen double curved monitor, ergonomically designed with stereo symphonic audio.
Not to be outdone, Scientific Games (SG) released its own pop phenomena based slot with its all-new fully-immersive James Bond casino experience slot. The company pulled off a major coup when it was able to strike licensing agreements with EON Productions Limited, Danjaq, LLC and MGM Interactive Inc., a subsidiary of MGM, giving them the rights to use all past and future films staring 007 in their slots games. They unveiled James Bond CASINO ROYALE, James Bond DIAMONDS ARE FOREVER and James Bond GOLDFINGER machines to much fanfare to a projected crowd of 26,000, invite only attendees.
And, in a long-awaited arrival to the casino floor, SG also released a new Monopoly themed slot, Monopoly Hot Shot, based on the infamous Parker Brothers board game.
Picking up on the trend, games maker Zeus Unleashed was also clearly on the pop bandwagon, targeting the baby boomer crowd with its release of a new generation of Wonder Woman games based on the much loved 1970s TV show staring Lynda Carter as the female super hero. Zeus also seemed to be dipping into the Millenials market, with the release of an all new Lord of the Rings game.
Brick and mortar casino slots featuring the cast of the hit comedy Seinfeld, that was co-created by Larry David, as well as the film series Anchorman featuring Will Ferrell were also on display at the convention.
Magic Johnson says gaming good for sports at G2E
In his keynote address to an enthusiastic crowd at the Global Gaming Expo (G2E) in Las Vegas, Los Angeles Lakers President and Basketball Hall of Famer Magic Johnson said the relationship between sports and the gaming industry is evolving in all the right ways.
"Remember, all the sports leagues were saying, 'We're staying away from Las Vegas. No way.' The whole thing of betting, and this and that," Johnson said Thursday as reported by ESPN. "They wanted just to stay away from all of that, and now you have two teams coming to this great city. The fans want it. I think it's just great for the NFL. It's great for the NHL. It's great for the fans. So I think the narrative is changing now. The landscape is changing."
Las Vegas, home to the nation's only legal sports betting market, estimated to be worth $4.5 billion, picked up their first major sports franchise when the NHL's Vegas Golden Knights opened their season in Sin City earlier this year. The Oakland Raiders are also looking to move to Las Vegas, with the team's arrival possible as early as 2019.
While favorable sentiment is on the rise nationwide, the issue of sports betting is still contentious in the U.S. with the United States Supreme Court set to hear arguments affecting the future of legalized sports betting across the country in the coming months. A decision on the issue is expected in the first half of 2018.