Casino robberies are most definitely less glamorous than what Hollywood portrays in movies like Ocean's 11 and other famous blockbuster films. The culprits usually aren't very sexy, the use of explosives is pretty slim and the lack of fancy technical gadgets is well, almost disappointing! However, the biggest casino heists in history are all characterized by a crazy culprit who either works for the casino, has god-like skills in casino games, or has managed to sneakily exit the facility unnoticed. Some have gotten away with it, others have faced an inevitable arrest and far worse consequences. So without further ado, here's our list of the most famous casino heists!
Here's our list of the most famous casino heists:

#7 – Dealer Gone Rogue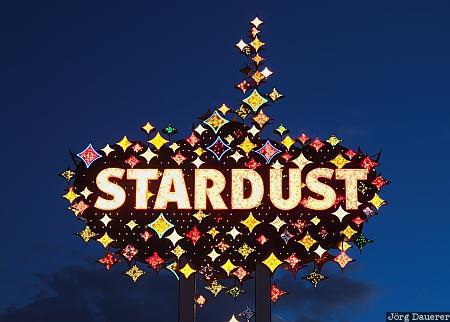 The Casino: The Stardust
The Villain: Bill Brennan
The Stardust casino isn't around anymore, but the famous story of a sportsbook cashier who got a little greedy is still talked about today. Bill Brennan, on a sunny September afternoon, managed to walk out of the casino undetected after his shift. He left the building with a bag containing over $500,000 in chips and cash. He managed to dodge all of the casino's surveillance cameras and security. When casino officials and the police visited his home, he was nowhere to be seen, not even his cat. Though he had a reputation as being quite reserved, his former colleagues did pick up on some suspicious behavior in the lead up to Brennan's heist; he was seen to be reading books about "how to change your identity" and getting friendly with one of the high rolling guests who regularly visited the casino. Police now believe this man could well have acted as his accomplice. Brennan was never seen or heard from again and while he's still on the FBI's most wanted list, he's slipped off the radar completely. Some rumors are that his "accomplice" killed him off and took the cash. But we'll probably never know!
#6 – Love and Robbery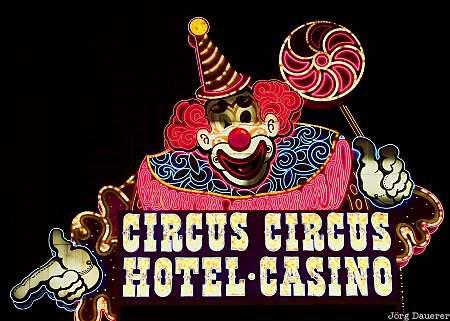 The Casino: Circus Circus
The Villains: Heather Tallchief and Roberto Solis
Many couples therapists will recommend taking up a hobby together to keep the spark alive in a long-term relationship. While some couples might take salsa lessons or take up bike riding, 21 year old Heather Tallchief and 43 year old Roberto Solis decided to take up casino robbing. The year was 1993 and Tallchief was working as a driver for Loomis Armor Inc. at the time. She and he colleagues were on their routine money drop to the various casinos in Las Vegas, with a cargo of approximately $3.1 million. Her work partners unloaded the first batch of cash, and Tallchief was supposed to come and collect her colleagues 20 minutes later, but as you can guess – she was a no show. It turns out she had driven off with the truck, cash, and her partner in crime (Solis) and skipped town without a single trace. FBI were hunting them for years with no luck – until 12 years later, Tallchief gave herself up and told police how Solis had left her shortly after the heist and went to the Netherlands. She spent the next 5 years in prison for her actions, and was reformed by the time she got out. Solis, however still remains at large…
#5 – Wheely Sneaky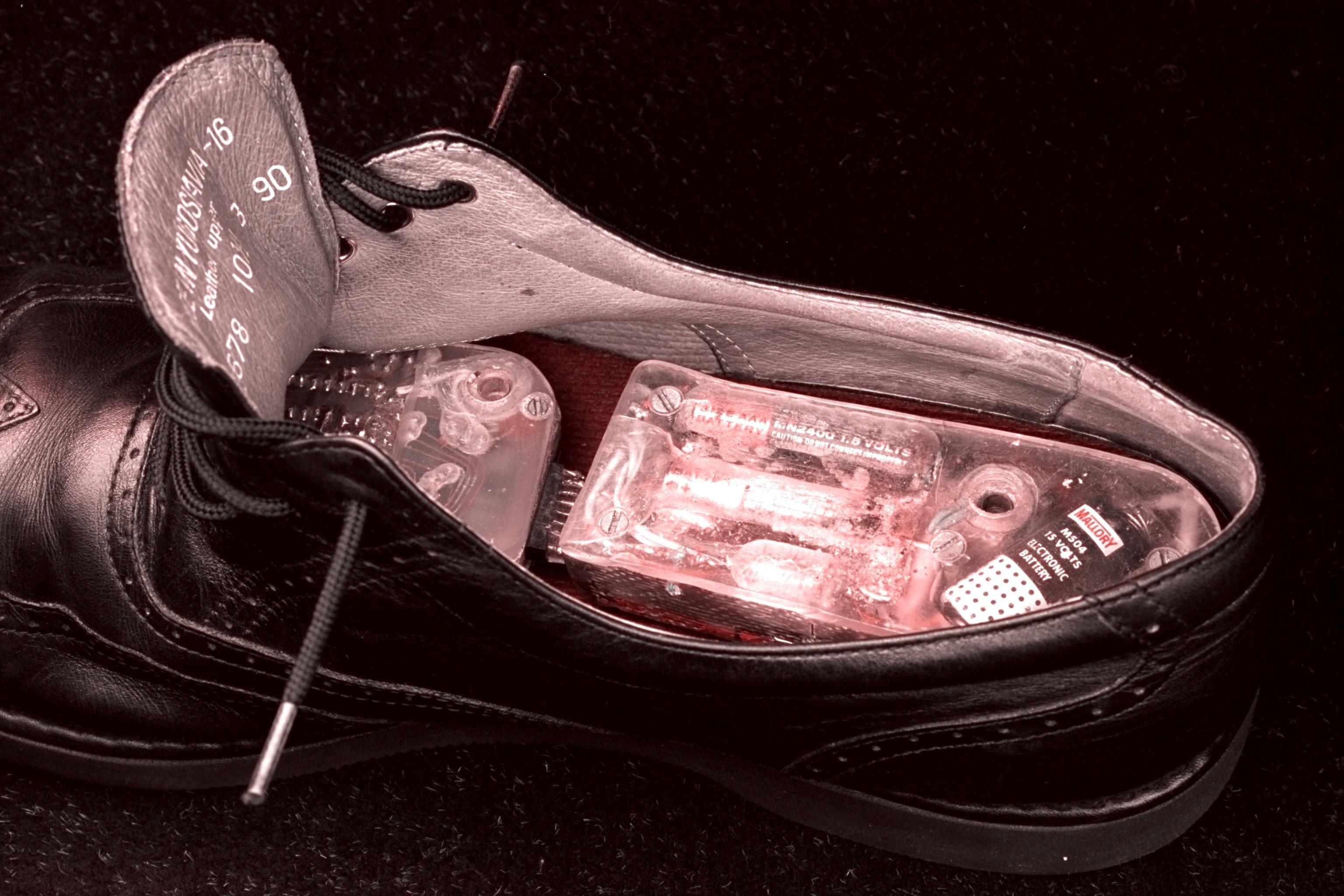 The Casino: Multiple Casinos throughout California
The Villains: Doyne Farmer and Norman Packard
One of the most hi-tech USA casino heists of all time happened during the 1970s, when two physics students from the University of California, Santa Cruz, developed a small computer that fit inside a shoe and interfered with the roulette wheels. The device was able to give accurate suggestions of where the ball would land on the wheel based on its momentum, how high the ball was dropped and other factors. While one man wore the shoe, the other would relay the information back to the other so he could place bets accordingly. The invention worked perfectly and they were able to rake in about $10,000 on various roulette casino games around California for a few months, until one day, and ironically, the computer gadget short circuited, causing an electric shock to one of the boys and setting his sock alight. This event led to their capture where they were arrested and charged, but their tenacity and naivety for cheating casinos is something which has given the boys a bit of a legacy since!
#4 – Ocean's 3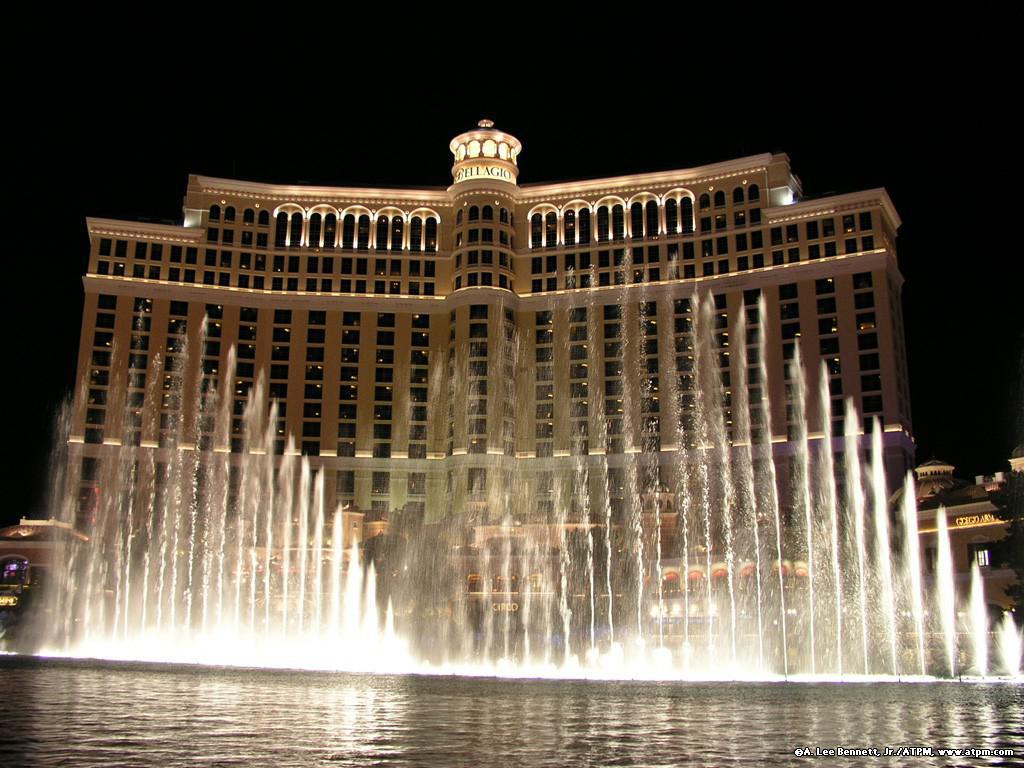 The Casino: Bellagio
The Villains: Jose Vigoa, Luis Suarez, and Oscar Sanchez
This is one of the most prolific casino heists which went down in flames. Thankfully not literal flames but this dynamic trio managed to fall on their faces multiple times while trying to rob the Bellagio in 2001 (Danny Ocean-style). 2 of the men jumped over the cashier counter wearing armor and brandishing weapons. The 3rd man watched the entrance to the casino, and a few minutes later the 3 men walked out with over $160,000 in cash. Vigoa was a known bank robber, and managed to get his mug caught on camera without a mask. All 3 were later arrested and sentenced to prison; in which time Vigoa managed to escape and kill 2 people before he was put back in for life. And while awaiting trial for the robbery, Cisneros committed suicide. A very sad story indeed…
#3 – The Inside Job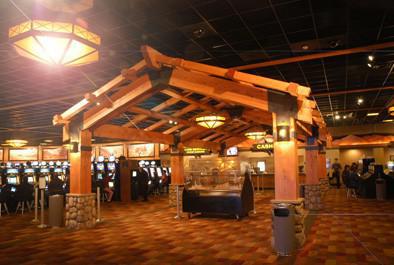 The Casino: Soboba Casino
The Villains: Eric Alan Aguilera and Roland Luda Ramos
Another famous casino robbing stunt was when 23-year old Lucas Ramos stole more than $1.5 million from the Soboba casino vault in San Diego. Ramos was an employee at the Soboba and managed to convince his friend Aguilera to help him rob his place of work. Ramos was working as a surveillance technician at the time, and while his friend posed as the getaway driver, Ramos, dressed in his uniform, was escorted to the vaults by the security guards, who simply thought he was there to repair a camera. When Ramos pulled out a gun a few minutes later and held the men at gunpoint, he shoved the cash into a duffel bag and quickly made his escape; leaving 5 other employees bound and gagged in the process. It wasn't long before the pair were caught, and both men are now serving a hefty jail sentence for their actions.
#2 – Fast and Furious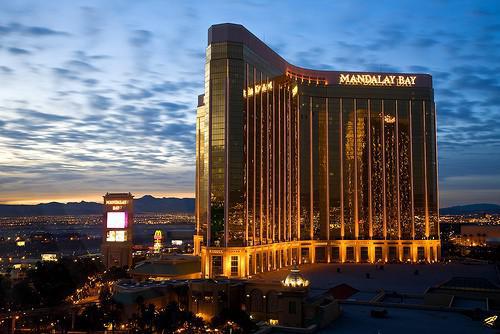 The Casino: Mandalay Bay
The Villains: Unknown
This event is one of the most mysterious "hush-hush" heists. The robbery took place within the Mandalay Bay at 4pm in the afternoon on March 11, 2005. Two masked men were said to have approached the change booth and held up the cashier at gunpoint. Witnesses claim that warning shots were fired, and all of the innocent people in the room were ordered to the ground. The two made off in an escape car with an undisclosed amount of money (neither the police nor casino spokespeople were willing to disclose that information), but it's rumored to have been quite a substantial amount. No one knows which entry and robbers came in from or what booth they robbed either, but one can only imagine that it was a nice chunk of change they managed to get away with, and it was probably a lot more than just a casino sign up bonus!
#1 – MIT Blackjack Team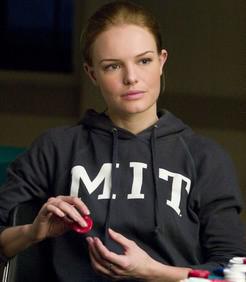 The Casino: Various across the world
The Villains: Semyon Dukach, Mike Aponte and various students
This casino robbery (or should we say multiple robberies) have been made famous in many different books and movies. The "MIT Blackjack Team" ran one of the world's most successful card-counting heists in history. Though card counting is often frowned upon in casinos, these math wizards employed an advanced method for counting cards and managed to rake in millions of dollars of winnings in the process. The players were all students of the highly reputable Harvard University and Harvard Business School, and were carrying out these heists across casinos in America from 1979 until the turn of the millennium. Even today, it's unknown as to how many card counters are still out there and following in the footsteps of this notorious team, but we doubt any have been as successful!