Fortune finds those who seek it, but some individuals make other winners' payouts look small in comparison. We all love to win, which is part of the thrill of gambling. Rolling the hard way at a craps table and coming out on top, scoring that big jackpot on the best online slots for real money, making the headlines as a lottery winner, or coolly collecting that final pot at a poker tournament, there is nothing quite like that lucky feeling, and claiming a big victory. There are those rare individuals who have rolled up to a casino and managed to walk away with record-breaking (and sometimes bank-breaking) wins.
Either Lady Luck was on their side, or they used their skills as players to take the house, flipping the old phrase "the house always wins" on its head. We all revel in the idea of striking it rich (either through a lottery or at a casino), and some individuals have managed to pull it off. This is why gambling is so popular! You never know when it will be your lucky day. Have you ever wanted to know what players have won big at the casino tables? From seasoned gamblers to first-time players, Slots of Vegas presents the biggest table wins in casino history.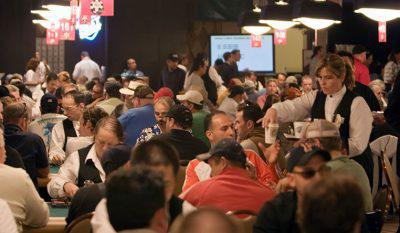 Phil Ivey – from poker sharp to winner
In 2012, Phil Ivey, known as one of the world's best poker players, won nearly $12 million over a period of two days playing Punto Banco baccarat at the famed Crockfords Casino in London. A mind-blowing sum of money for the average player, but for Ivey, a notorious card-sharp and extremely gifted player, it was just another day at the office. Ivey made headlines however, not for being a big winner, but due to the circumstances under which he made his big wins. Controversy arose when Crockfords refused to pay Ivey his winnings, accusing him of cheating. According to Ivey, he didn't cheat, but instead used a form of legal advantage play known as "edge sorting".
Edge sorting is a gambling term that refers to players reading the backs of cards based on imperfections in their patterns in order to gain an advantage against the house. Although edge sorting is not illegal, Crockfords claimed that Ivey cheated regardless of the fact that the casino agreed to certain requests made by him. These requests included having the casino use a particular brand of cards and shuffle machine. Ivey claimed that his strategy was legitimate and ended up suing the casino for the amount of his winnings. However, in 2017, a British court ruled in Crockfords' favor, stating that Ivey "cheated under civil law". Ivey later filed an appeal for a new ruling, but lost his case in British Supreme Court in October 2017. Despite the fact that he didn't get to keep his winnings, it was still won of the largest wins in the history of the game as well as the casino.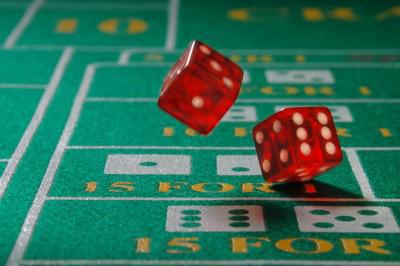 Grandma becomes lucky winner in craps
Turns out that you don't have to be an experienced poker and gambling professional like Phil Ivey in order to be a big casino winner. Sometimes, all it takes is blind luck. Back in 2009, Patricia Demaura, a New Jersey resident and grandmother, entered Atlantic City's Borgata Casino, and the rest is history. Despite, not having played craps before, with the help of a friend Demauro was able to come out as the shooter and roll the dice 154 consecutive times before "sevening out". To put her accomplishment into perspective, the odds of this happening are practically impossible and astronomically high. Just how high? Roughly 1 in 1.56 trillion.
Her lucky streak lasted around four hours and twenty minutes, breaking the world record for the most successive dice rolls in a game of craps before "sevening out" (losing one's turn as shooter). Experts say that statistically you are more likely to be struck by lightning, hit by an errant ball in a game of baseball or being a lottery winner. Although the exact figure is unknown, Demauro is said to have cashed out big; with low estimates in the hundreds of thousands of dollars. Needless to say, it was quite the jackpot. Talk about beginner's luck!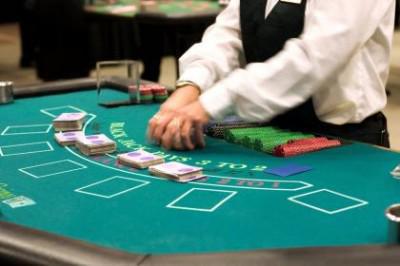 Geeks learn how to win at the casino
Anyone can get lucky and win a jackpot, which is what makes real and online gambling so appealing. However, what do you get when you take a team of highly intelligent math geeks who have studied the game of blackjack and send them to the casino? The geeks beat the house. Movie fans need look no further than the popular 2008 film 21; the account of a group of college students who learned how to win at a casino using math and card counting. Although the film is fiction, it is actually based on a real-life story.
Back in the early 1980s, The MIT Blackjack Team was a group of students from Massachusetts Institute of Technology and Harvard University who managed to use mathematical formulas as well as card counting to beat a slew of casinos at the blackjack tables in Vegas and around the globe. Card counting is a legal technique players can use in blackjack to gain an advantage against the house. It helps to predict the probability of high and low cards that are drawn from a shoe. The team's players changed their bets based on meticulous calculations and upped their bets when more high cards remained. With the proper betting strategy, card counting can be used effectively to win a lot of money.
Bill Kaplan, a former Harvard student, spearheaded the MIT team; and with enough smart, math-minded individuals his team managed to pull in millions of dollars from the casinos for over a decade. Few have managed to replicate such staggering wins with such frequency. The MIT team became so effective with their scheme that most casinos banned them, and they eventually disbanded.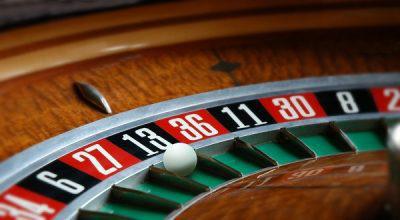 All or nothing – Ashley Revell
In 2004, English gambler Ashley Revell sold all of his possessions, his house, car and even his clothes, cleared his bank account and proceeded to wager everything (to the amount of $135,300 USD) on a single spin of roulette at the Plaza Hotel and Casino in Las Vegas. One could argue that this was a terrible wager to make. What happens if he doesn't end up a winner? The bet was so mind-blowing that the moment was captured on British television for the popular series "Double or Nothing". Of course, we don't recommend betting your entire life savings so foolishly, you'd probably have better luck trying for a slots jackpot. Never bet more than you can afford to lose. However, it seems that Mr. Revell didn't get the memo, and he went all in anyway. What was hit bet? All on red. What was the outcome? Seven. Red. He doubled his money, and never looked back, eventually starting a small business.
Big winner billionaire – Kerry Packer
Of all of the gambling legends in casino lore, there are few as notorious as the Australian billionaire Kerry Packer. With a whopping net worth of over $6 billion, Packer had a fire for gambling that few dared to match. From horse racing to golf, cricket and dice rolls, there was no bet too big or too risky that Packer was not willing to take. On one particular day at a restaurant in Las Vegas, Packer was surprised by the amount of attention a fellow patron was getting from a server who worked there. After Packer kindly asked what the man did for a living, the Texan responded that he was a wealthy man worth $100 million. Kerry glibly responded, "Toss you for it". The shocked man quietly walked away.
Although this story has become the stuff of myth and hard to verify, many of those close to Packer have said that it is with all likelihood true due to his insatiable appetite for gambling and his love of being a winner. On one particular night in the mid-90s, at the MGM Grand casino in Las Vegas, Packer won an estimated $24-$33 million playing blackjack at $250,000 a hand. Witnesses say that he earned the bulk of his winnings in only 40 minutes. A sum yet to be matched in a night of table wins for a single person. Several prominent MGM Grand employees were fired following the incident for allowing the Ozzie tycoon to make such whopping bets. Most players (even professionals) spend a lifetime trying to accumulate such sums, but for Packer it was just another evening at the tables.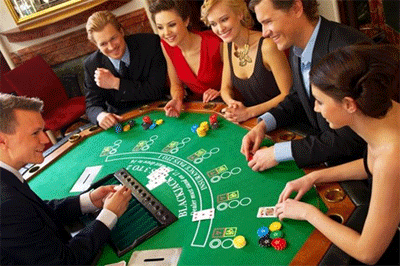 The "Beast of Blackjack"
The rules of blackjack are simple. Two cards are dealt to both dealer and player, and a player can choose to hit or stand based on the strength of their hand. The individual closest to 21 without going over wins. Any blackjack pro will tell you that the real object of the game is to beat the house (not try for 21). In 2010, professional gambler and notorious high roller Don Johnson did just that. He managed to take home nearly $6 million in a 12-hour blitz at the blackjack tables, and single-handedly decimated the Tropicana casino's monthly revenue in Atlantic City. Just four months prior, he'd won a whopping $5 million at the Borgata and another $4 million at Caesars at blackjack, these casinos later banned him. Not a bad chunk of change indeed. But how did he dot it?
For starters, it takes a cool head to bet like Johnson. With $100,000 per bet in some instances, winning does not come easy. Johnson claims that he simply tipped the odds in his favor. Casinos will usually extend certain privileges to high rollers in exchange for their massive wagers at the casino tables. The Tropicana let Johnson play $25,000 a hand in blackjack, and up to three hands per turn. With single round bets valued at $75,000 a swing, the potential to win millions is very real. Johnson also negotiated further special terms with the Tropicana, which included a 20% discount on all of his losses, having the dealer stand on soft 17 (An ace-six hand), doubling down on any two cards, and splitting up to four hands per deal. He also used certain tactics to distract the dealer, including having attractive women play with him, in order to find weaknesses in the game of the dealer. According to him, some dealers simply can't handle the pressure of $100,000 a hand at the high roller table, and Johnson plays so fast that it's hard to keep up. Ultimately, it didn't come down to card counting or cheating, Johnson is just an extraordinarily skilled blackjack player and big-time winner.
The ultimate WSOP winner – Jamie Gold
The World Series of Poker is one of the world's most famous poker tournaments that dishes out some staggering payouts to its top players. The 2006 WSOP tournament was no exception. The Main Event saw the single largest money pool for a professional poker tournament in recent memory. After an arduous battle at the tables professional gambler and card expert Jamie Gold skyrocketed to international fame after winning the $10,000 No Limit Hold'em World Championship. He outlasted over 8,500 other players and brought home a whopping $12,067,292 in prize money and the WSOP winner's gold bracelet.
Gold's impressive performance throughout the tournament culminated in a final table victory against Paul Wasicka. Gold beat Wasicka heads-up with a final hand of Q♠ 9♣ matching a pair with the board's Q♣ 8♥ 5♥. Wasicka had 10♥ 10♠ and his winning chances did not improve with an A♦ on the turn and 4♣ on the river. Gold later stated that he originally wanted to come in second place to avoid fame, but his uncanny skills and ability to read is opponents with incredible accuracy ultimately led his big win. With his incredible 2006 WSOP finish, Gold became the first player to date to surpass the $10,000,000 benchmark in a professional poker tournament.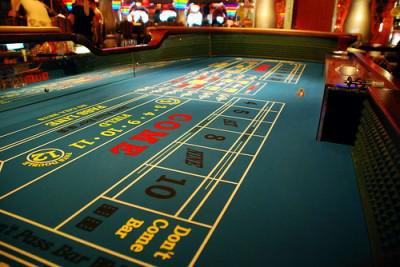 The Phantom Gambler
In September 1980, a man by the name of William Lee Bergstrom walked into the infamous Binion's Horseshoe casino in Las Vegas with two suitcases—one empty and the other full of cash. He walked right past the cashier for chips and instead placed an astounding $777,000 bet on the "Don't Pass line" in craps in cash, an amount equivalent to nearly $2.3 million in today's money. Benny Binion, owner and operator of the Horseshoe, known for honoring a bet of any size at his establishment as long as it was a gambler's first, allowed the bet. Bergstrom won, doubled his money on a single roll of the dice, collected his winnings in both suitcases with the help of Binion himself, and immediately exited the casino. His win was the single largest win in Vegas history at a craps table (at the time), and due to his enigmatic presence as well as relative anonymity, Bergstrom became known as the Phantom Gambler.
It would be years before anyone heard from Bergstrom again, but on March 24th, 1984, he returned to the Horseshoe for another bet on craps. Placing a bet of $538,000 on the "Don't Pass line", he pulled of another remarkable win, and won an additional $190,000 and $90,000 at the craps table. Bergstrom once again left the casino and used his winnings to take his mother to a Willie Nelson concert, then mysteriously disappeared again. On November 16th, 1984, Bergstrom returned to the Horseshoe with a suitcase filled with $550,000 in cash, $140,000 in gold Krugerrands, and $310,000 in cashier's checks. Once again, Binion honored the bet, and Bergstrom made the same bet as before. He placed all of his money on his favorite wager, the "Don't Pass line" at the craps table. Sadly, this time Bergstrom did not guess correctly and lost his bet, and in a tragic turn of events, he took his own life in 1985.
The man who broke the bank at Monte Carlo
The Monte Carlo casino in Monaco is one of the most famous casinos in the world. Long known for its opulence and eye-catching décor, it attracts wealthy individuals and members of high society looking to have a good time on the casino floor and avid gamblers looking to become big winners. In its long and rich history, one story that stands out at the top of the list is that of Charles Wells. Back in the late 1800s, Wells was an engineer, inventor and confidence man, known for persuading investors to lend him money for fraudulent business schemes. However, this particular story takes place in the late summer of 1891. On a hot day in August, Wells strolled into the Monte Carlo casino and approached the roulette tables with approximately $6,000 dollars at stake. Over the course of the next five days, Wells would go on to win staggering sums of money at the roulette tables. In one roulette session, Wells won 23 out of 30 spins of the wheel, a truly mind-blowing statistic. At the end of his run, Wells pocketed roughly $80,000 in winnings, equivalent to nearly $6 million in modern currency.
Wells' string of fortune was so incredible that he managed to break the bank. At the time, each roulette table at the casino was backed with a cash reserve of 100,000 francs (roughly $240,000), but because of the amount that Wells won, the casino was unable to pay him his winnings immediately and suspended gaming operations. Many people, including casino management, found Wells' luck at the tables impossible, and speculation arose as to whether he had cheated the casino due (mostly due his reputation as a fraudster). Unfortunately, the casino was never able to prove any signs of wrongdoing, and paid him the money. When questioned, Wells claimed that he had perfected an "infallible system" to accomplish his roulette wins. More than likely, because of his ingenuity as an engineer, Wells could have discovered mechanical weaknesses in the roulette wheels utilized by the Monte Carlo. By using these flaws to his advantage, he was able to bet numbers that appeared more often. His gamble paid off, and his remarkable feat was immortalized in the popular song, "the man who broke the bank at Monte Carlo".
Think you've got what it takes to break the bank? Why not put your skills to the test at Slots of Vegas Online Casino. With over 130 online slot games and an array of exciting table games from blackjack to roulette, there is no limit to the amount of fun that you can have playing your favorite online casino games. Choose to play for free using instant play, or register in a matter of minutes with a deposit to start winning real money. You just might make the list next time for the biggest table wins in online casino history!