Top 4 Ways to Manage Your Casino Bankroll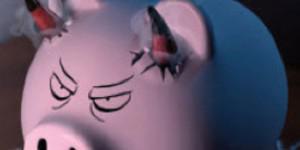 Not all of us are good at math, but that's not a good enough excuse to not keep a handle on our finances. The key to have, earn and keep your money is to make it work for you and not the other way around and this particular stance is extremely important when it comes to gambling.
If at any point you lose control over how much you spend, then casino games stop being fun; this is very frustrating for a responsible adult who should be able to control what he/she spends. If this proves difficult for you, here are a few tips that will help you manage your casino budget efficiently:

1
Set up a percentage: Setting aside a 2-5% of your income for entertainment is a good way to get started. Knowing how much you're spending on gambling exactly makes you aware of what you're doing and helps you stay in control
2
Stick to that percentage: If you set up the rule, it doesn't make a lot of sense to break it as it is not something that is imposed to you by anyone than yourself. Sticking to the percentage that you first established and not going over will help you keep your finances immune; it is an exercise of character that shows you're truly gambling for entertainment only, the way it should be.
3
Use extra/unexpected money for gambling: Won a lotto ticket? Found $20 on that old pair of jeans you never wear anymore? You got paid by your friends band to create a flyer for them in Photoshop? That's money you didn't count on and that can very well go on your gambling piggy bank: that way you don't even have to touch that percentage of your salary which you had established before .
4
Gamble with company If you're physically going to the casino, don't go on your own. Bring a friend along and let that friend know what's the plan for the night: how much are you planning to spend, what are you planning to play and how long will you two stay there for. That way, if at some point you're dangerously drifting off the plan, (by spending money you shouldn't) your friend should be able to give you a gentle reality check.
Controlling the way in which we play and how we spend our money is a very mature way to gamble. In fact, this principle applies to everything in life: as with all things, the key is balance. You can most certainly enjoy a good dose of casino fun every now and then as long as it is not hurting your finances or future plans. If so, then where's the fun in that?
How do you manage your gambling bankroll? Any special tips to know how much you're spending when you walk in a casino? Share them with us in the comments section below.