Small things come in many forms; miniature models, thumbtacks, snowflakes, puppies, hummingbirds, you name it. Sometimes it's easy to overlook the small stuff. Big things are imposing; small things easily go unnoticed. However, there is an old saying, "Matters of great concern should be treated lightly, and matters of small concern should be treated seriously." This is a philosophy stressing the importance of the tiny details of our lives, which we ought to treat with more care. When it comes to casinos, size usually is the primary indicator of success. "The bigger the better" is an industry motto that many consider infallible.
One need look no further than casinos like the Macau's City of Dreams or Las Vegas legends like Caesar's Palace and the Venetian to see this popular principle enforced. These grandiose and colossal casinos are the megaliths of the modern age. However, there are casinos, which pack a big punch in a small package. Despite their diminutive stature, these establishments offer hours of entertainment to guests, and the fun on casino gambling in a unique, cozy environment. These casinos may be small, but they stand out in their own way, and are happy to receive eager players coming back for more. Get ready to enter the world's most famous small casinos with Slots of Vegas!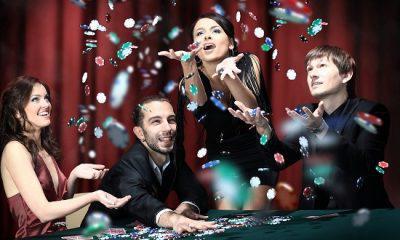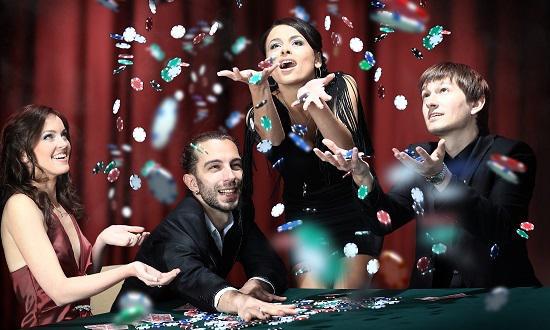 Small casino chain in Vegas
Station Casinos is a company based out of Las Vegas, Nevada formerly owned by entrepreneur and real estate tycoon Frank Fertitta, Jr. It became a publicly traded company in 2016, and though it owns a multitude of casinos throughout the U.S., its most famous branch of casinos is the Wildfire chain.
Wildfire casinos are recognized for their tiny size and have an average dimension of only 8,000 square feet. That's 20 times smaller than the MGM Grand in Las Vegas, and almost 70 times smaller than the largest casino in the world, the Venetian Macau. The Wildfire branch offers casino games such as online slots, poker and blackjack tables, sports betting, and popular broadcasts of sporting events such as the Super Bowl and Kentucky Derby. Gamblers can place wager on their favorites and collect their winnings from personalized gaming accounts.
Self-proclaimed world's smallest casino
Back in 2005, the Lipay Nation owned a slots arcade and casino on the Santa Ysabel reservation in San Diego known as the Santa Ysabel Casino. What made this casino unique was that it was an extraordinarily small 600 square feet in size. That's the size of a two-bedroom apartment! Located inside a mini-mart, the casino proudly boasted the title of 'smallest casino in the world'. Due to the casino's popularity among passing travelers, the complex was eventually upgraded to a 37,000 square foot complex in 2007. Unfortunately, the Santa Ysabel Casino closed its doors in 2014, filing for bankruptcy after struggling with insurmountable debt of over $50 million. The building still stands, and holds the potential to continue operations in the future with proper funding.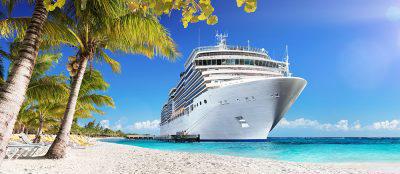 Cruise ship casino
Cruise ships are a great way to enjoy a holiday by offering endless hours of entertainment, fun for families, and of course – casinos. Most modern cruise ships allow casinos on their vessels because of travel through international waters. This makes them exempt from country-specific gambling laws. Mega-companies like Royal Caribbean International or Norwegian Cruise Line — offer some of the most lavish and exciting cruise ship experiences in the world, and come equipped with casinos that present exciting gambling entertainment.
However, if you are looking for a different and much smaller casino cruise experience, we recommend that you head over to the city of Panjim, India. The Deltin Royale is a popular cruise line that with an impressive casino floor in a small format. Although it's not the Venetian Macao, the casino cruise ferries players along the coast of Goa in the Indian Ocean. Gamblers can unwind, sail the seas and potentially expand their casino game dollars. This compact, floating casino space comes complete with casino games like Texas Hold'em, American and European roulette, baccarat, blackjack, Indian Flush, slots and much more for seasoned and casual gamblers alike.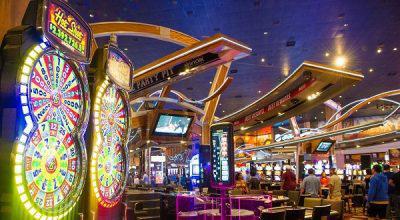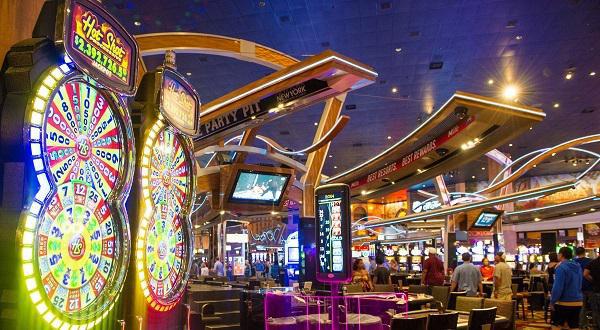 Tiny Wild West casino
In Deadwood, Dakota there is a bar and unique casino experience that brings in travelers from all over the United States. Saloon 10 is an interactive museum, saloon and gambling hall that claims to be the exact location that saw the untimely demise of American folk hero 'Wild Bill' Hickok, who was shot and killed during a poker game.
The tiny saloon has real money poker, blackjack and slots casino games for its guests, along with the re-enactment of the tragic death of Wild Bill. Saloon 10 is very popular among tourists, and offers a glimpse of what life was like during the Old West; complete with whiskey brawls, barmaids and saloon music.
Underground casino
There is a venue in Somerset, England that is as exclusive as it is tiny. It hosts a unique casino facility that is located underground in the renovated wine cavern of a 400-year-old country estate. The hotel known as North Cadbury Court has belonged to the same family for hundreds of years. In recent years, its owners decided to convert the cellar into a 30-person gambling hall and casino room. What the casino lacks in size it makes up for in exclusivity. Guests can enjoy roulette, poker and other popular casino games that you would find at other popular land-based casinos.
Due to the low ceilings and snug quarters, players will notice that North Cadbury Court presents a one-of-a-kind gambling experience not intended for anyone who might be prone to claustrophobia. The fact that the casino can fit only 30 people at a given time means it's not much bigger than your neighbor's garage poker tournaments. There is a catch, however. In order to gain access to the casino, the 21-bedroom manor requires that visitors rent the entire space, which comes at no small cost.
Sky casino
Airjet Designs is a company that designs the interiors of private jets and airliners. It has revealed that its latest project is the B777 Casino Jet Lounge sky casino. Their team of talented designers and engineers plan to remodel the front hull of a Boeing 777 aircraft to accommodate a fully functioning casino and gambling area. Passengers can play and wager while soaring at a cruising altitude of 30,000 feet.
The Casino Jet Lounge will proudly feature real money game tables, a fully stocked bar and fun lounge. Its compact design makes it not only one of the smallest casinos in the world, but the highest! The company aims to 'recapture the golden age of air travel' with this project, and hope to expand their concept to the commercial airline market. A potential revolution in first-class airline hospitality.
Slots of Vegas online casino – mobile
In case you don't have the kind of coin to travel the globe, we recommend you try an equally unique and exciting online casino game experience. You might not know this, but one of the best online casinos out there can be found right in your pocket! Slots of Vegas Online Casino brings the thrill of the casino floor right to your doorstep or mobile device! Simply download the mobile app or play on your desktop to enjoy the spectacular variety of online casino games! With online casino games such as craps, baccarat, slots, roulette, and many more, you can enjoy huge prizes multipliers, free games and whopping jackpots!
Practice your skills and play for free using the instant play feature. Simply sign up for a free account or play to win real money on casino games. Slots of Vegas Online Casino presents spectacular new joiner bonuses, and weekly promotions. So don't miss out on your chance to gamble and win big money at Slots of Vegas!