Do you ever walk by the cashier stand in your local drugstore and eyeball those colorful and captivating scratch cards? Are you a strategy master who needs a little R&R for your hard-working brain? Or are you an everyday person who doesn't formulate brilliant strategies?
It doesn't matter, because everyone loves those little scratch cards you buy and scrape up with a quarter. Scratch cards are a great game for every audience. The only thing that's better than a tried and true classic is an electronic scratch card game! That's right, online scratch card games are all the rage right now – they're easy to use, there's no mess, and your winnings are instantaneous!
How to Play Online Scratch Cards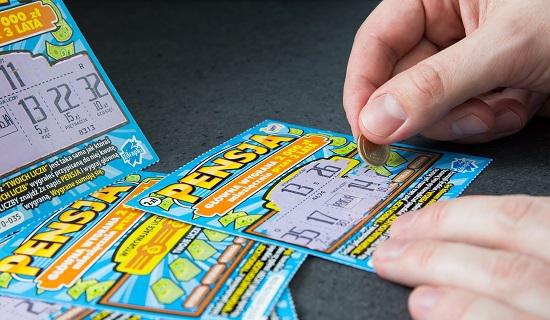 Step 1: Find Your Favorite Online Scratch Card?
Online scratch cards are so easy to use, even a monkey could do it. It takes three easy steps to reap the rewards of your online scratch card, and you'll have fun in the process. The first step is simple: pick a scratch card game to play. There are all sorts of online scratch cards, which range anywhere from "you-win-what-you-reveal-under-the-symbols" games to matching games. That's why it's so important to choose the game that's perfect for you. If you like the anticipation, pick a game with more symbols to uncover. If your favorite online casino games tend to be table card games, then choose a scratch card game that's designed based on your go-to, like craps or blackjack.
The truth of the matter is that unless you're a psychic, you can't know which online scratch card game you'll love until you see it for yourself. Lucky for you, with the Slots of Vegas free downloadable casino software you can always play your favorite casino games for free. This practice mode is a great tool, because you can get the feel of a new game and learn the ropes before risking any money. The best part is that when the time finally comes to put real cash on the line, you'll already have mastered the scratch card game!
Step 2: Bet Your Bottom Dollar
Now that you've picked the perfect game and mastered your strategy, it's time for the second step: setting your bet. One of the reasons people who love real-paper scratch cards are making the change to online games is because of the bet amount. When you buy a bland card from a store, you have to put down a set amount, based on what the card says. But what if your wallet's feeling a little light or you've got that golden, lucky bone in you today? Well, with online scratch cards you choose the amount you want to put down before each game. This can range anywhere form $1 to $10, and the more you bet, the more you could potentially win.
Changing your bet is easy as pie. On the screen of each online scratch card, there is a box that tells you exactly how much your bet is worth. On either side of this box are up and down arrows. Click up to raise, and click down to play it safe. It's up to you, and that's what makes it so fun!
Step 3: Scratch Away!
Once you've got your online scratch card game pulled up and you've set your bet amount, there's only one thing left to do – scratch away! With every online scratch card game, there are two ways you can reveal your covered symbols. Unlike traditional, paper scratch cards, where your arm gets tired from chipping away at the covering with a quarter, you can simply use your mouse to click the symbol you want to reveal. And, voila! You see what lies underneath. If you don't have the patience to click individual symbols, you're in luck. All online scratch card games have some variation of a "reveal all" button, which uncovers all of your symbols at once. This is perfect if you know you've got a lucky card and want to reveal your winnings faster!
Speaking of winnings, gamblers flock to online scratch card games because of instantaneous winnings. With traditional scratchers, you have to submit the card and hopefully receive a check in the mail within a reasonable timeframe. But with online cards, this money goes straight into your online casino bankroll. This is great for those who are looking to put it towards a spin on the slots or a round of online poker. At Slots of Vegas, you can also have your winnings wired to your bank, transferred in bitcoin, or paid out with a variety of other withdrawal methods that you can make the most of right now.
The Best Online Scratch Cards
As mentioned before, online scratch cards are all the rage now, and Slots of Vegas is grabbing the bull by the horns with this trend, offering five different online scratch card games!
Treasure Tree
If you enjoy the chase, then Treasure Tree is the best online scratch card game for you. The game is matching, meaning there are 4 times as many symbols to uncover! Treasure Tree has 20 mystery bags hanging from the tree, each offering a better prize than the next. These bags full of surprises are sorted into three different colored sections. If any two symbols in a given section match, then you win that symbol's prize. Some prizes are bonuses or multipliers of your original bet. If you get three matching symbols in one section, you can win 25 free games or up to 500 times your bet. After a few rounds of Treasure Tree, it'll start to feel like you can't lose!
Hot Dice
If you're a fast and loose kind of player, Hot Dice will give you the flaming rush you need. Classic games like craps are all about a lucky roll of the dice, and this online scratch card is no different. With this game, the symbols you scratch out are dice. The goal of the game: reveal the values of five pairs of dice, and get a lucky 7 or superstitious 11. To make the most of this game of luck, cross your fingers and make a wish, because with this game's multipliers, you can win up to 200 times your original bet! Play a game of Hot Dice at Slot of Vegas, and in no time you'll be saying "Hot dog!"
Lucky 8's
If you're the kind of person to keep a sharp eye out for rainbows or four-leafed clovers, then you better check out Lucky 8's. With a little luck of the Irish, you can win big by playing this scratch card game. This is for people who are seeking thrills and anticipation in their lives. In Lucky 8's, you have five pots of gold that hide your numbers. But you won't know if you win a cent until you look to the other half of the scratch card. Click on the leprechaun's two four-leafed clovers to reveal the winning numbers. If you're a lazy couch potato, this may seem like you're doing the casino's job. But hey, if you want the possibility of winning up to 4000 times your original bet, you've got to work for it. I don't know about you, but I think I see a pot of gold at the end of that rainbow!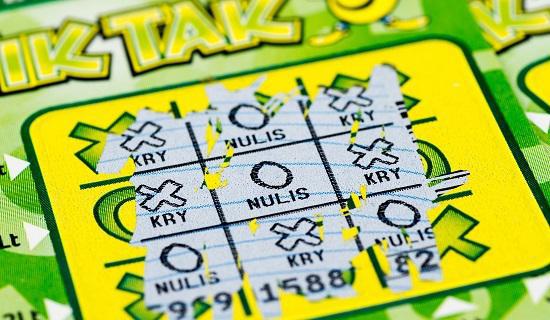 Magic 7's
Maybe it isn't luck that draws you to the Vegas lifestyle at Slots of Vegas – maybe it's magic, instead. Well, with the Magic 7's scratch card game, you can pull rabbits out of a hat, or maybe wads of cash! With a wave of your wand, you reveal 10 magicians' hats, all hiding prizes on the inside. All you have to do is reach in, and win big – there's even the possibility that you could get up to 3000 times your bet! When you reveal what lies inside the hats, look for a lucky 7 or a magic top hat. You can win bonus rounds and free games, too. What are you waiting for? There are magic tricks to see, like turning a small bet into a fortune!
5 Diamond Blackjack
If you're a table game kind of person, then it's obvious that you're after the glitz, glamour, and general know-how – not just dumb luck. If you find that you ever need to give your brain a rest or just want a relaxing game of click and reveal, then check out one of the most popular online scratch cards offered by Slots of Vegas. 5 Diamond Blackjack has the setup of your favorite online blackjack game, except you have five chances to beat the dealer! In one of your five hands, if you beat the dealer or get a 21, you will rake in the rewards. But this scratch card game has a twist: if you get any diamond card in one of your hands, you win extra! Heck, after a few games, you might even give up the real card game for this exciting blackjack themed-card game!
There's no telling how much you will win with online scratch card games, and you're sure to have a hoot in the process. So, what are you waiting for? Head over to Slots of Vegas and check out the most popular online scratch card games on the market! With a little luck – and maybe some scratching serendipity – you'll start to see your fortune pile up in the blink of an eye!