If you've been gambling for a few years, you may have noticed how much the casino industry has changed over the years. Sure, your attention may be grabbed by the slot machines whose lights shine brightest and sounds play loudest. But most people will have noticed that there's been a lot more going on. Tech and gambling go hand in hand. Read this article and you may learn a thing or two about where it came from and where it's going to go.
The Evolution of Gambling
Up to this point in time, the shining jewel in the crown of gambling technology has been the introduction and development of the online casino. You know, the good ol' gambling website with your favorite slots and specialty games which, don't lie, you mostly play at home in your underwear. If you live under a rock and have no idea what I'm talking about, check out Slots of Vegas online casino. It is available on desktop and mobile platforms, but that wasn't always the case. The first gambling site was introduced in 1994 and it was primitive to say the least. Operating on dinosaur technology like dial-up, the slow internet links and low-quality graphics left players back in the Stone Age. As time went on though, the internet started to improve and the online gambling industry really started to pick up.
Along with the snail-speed of dial-up, players were also burdened with having to download software, sometimes by CD-ROM (remember those?) before being able to play. And to make it worse, this software only worked for PC users, so if "you were a Mac," then you were out of luck. As time went on, game developers understood how inefficient this was and made gaming platforms that worked on the user's web browser – no downloads required. This was huge because people looking to gamble online could have any operating system and still use the programs. Yeah, I'm looking at you, Mac user. If you've ever played at an online casino, you should take a moment to appreciate this advancement. Because whether or not you're aware of it, it makes your life so much easier.
Are you taking a moment to appreciate it? If you don't, we're not friends anymore. Being able to access online casino games directly from your browser paved the way for mobile casino platforms. So instead of sitting on the bus during your too-long commute twiddling your thumbs, you can log onto your favorite online casino like Slots of Vegas and play all of the newest and coolest casino games!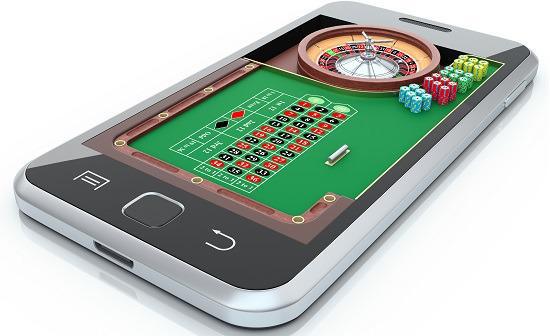 On top of having low quality, people who used online casinos in the early years had to deal with a lack of regulation in the industry. This was a problem because of little things like, oh, I don't know, casinos taking your money and not paying you like they had previously promised. To help with this issue in the early 2000s, some countries developed governmental agencies that were dedicated to making and implementing standards for online casinos. As it turns out, a lot of casinos in the industry were willing to follow these standards in exchange for a stamp of approval because it meant that their customers could play with some peace of mind.
Since then, accreditation of online casinos and gambling sites has become hugely successful and has established itself as being an important aspect of the industry. Casinos can receive certifications for anything from the fairness of the game outcomes (so you know they aren't rigged) to how honest they are about payouts, and how trustworthy the payment methods for deposits and withdrawals are. Players often do, or at least should, look at and research the validity of these accreditations before signing up with casinos. This gives online casinos a lot of incentive to comply with standards set by these third party institutions.
One of the advancements in technology that makes online casino games a possibility is the invention of and widespread use of random number generators. Also known as RNGs, this is a computerized algorithmic system which assigns a number to each possible outcome. It is constantly producing numbers for all the possible outcomes, and the moment you click spin, scratch, or deal, it takes the number produced at that very second and gives you the corresponding outcome.
This means you will get random, and therefore completely fair, results. You don't need to understand the science behind it, and you probably wouldn't be able to even if you tried. All you need to know is that RNGs guarantee that your results won't be rigged when you play at an online casino – with an RNG accreditation, of course. What's crazy is that even land-based casinos have started to widely use RNGs for games like video slots and video poker.
The tech behind casino games and online gambling
Casino games didn't always rely on things like RNGs and graphics. In fact, just a few short decades ago, slots machines operated on the classic weights and levers. These are the ones that may come to mind when you conjure up an image of slots in your head, with a big red pulley and reels painted with red cherries and pots of gold. Nowadays, unless you're looking at a vintage slot, machines with moving reels are operated by computerized mechanisms.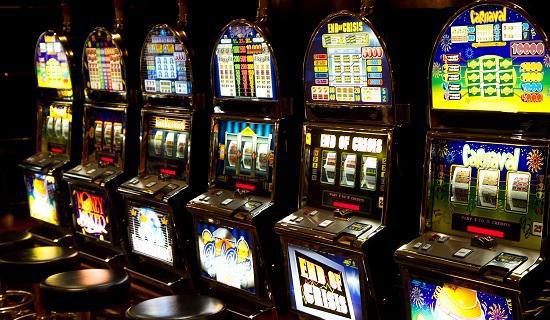 But the most popular slot games are video slots. It turns out that people like symbols that move, a big video show when features are triggered, and a large number of possible pay lines. Hey, it's okay. We're not above it; we like the pretty moving pictures too. One thing to remember about these slots, though, is that since they're operated by RNGs, there is no such thing as a lucky streak, a hot machine, or a machine being due for a win sometime soon. With other video games, like video poker, programmers have merged the gaming technology with social applications. This means they can offer services like talking to a live dealer or chatting with your opponents. This is a great feature if you're the kind of person who gets off on smack talk. After all, yo mama so dumb she stood on a chair to raise her IQ! (I never said I was a trash-talker, mind you.)
Not all slots are created equal. There are your regular video slots, which are still pretty awesome, but then there are the even better 3D video slots. These new-and-improved slots feel like interactive video games. The interface of the game is more neatly designed and easier to use, and they have interactive elements when features are triggered. In the 3D slot game "Orc vs. Elf", you start by watching the short intro showing you the backstory to the game – or you can skip it if you don't care. I won't judge. From there you actually choose your character, an orc or an elf. After that, you start spinning the reels with the two opposing characters standing and moving around on either side of the screen. The symbols move when they activate a payline, and sometimes your character will send a little magic to the board, changing symbols here or there.
If you activate a bonus, you actually proceed to interact with the slot like a video game, making decisions about whether you want to move forward with your journey or cash out your feature, which often comes in the form of free spins or extra wild symbols. You can also trigger the battle feature, where the two characters battle it out, sword versus bow and arrow. The game plays like a fun video game, but also provides the excitement and earnings that come with playing slots. And the best part is that Orc vs. Elf is available on Slots of Vegas, so check it out for yourself!
Virtual reality and casinos
Did I say that online casinos were the crown jewel of gambling technology? Because compared to virtual reality, they're more like a starter wife – still nice to play with but slightly outdated. I'm kidding (sort of), but virtual reality is a cutting-edge technology being developed for use in all kinds of industries, and gambling is no exception. In the same way that real time social interactions and interactive interfaces make any online casino seem appealing to us, virtual reality will take the social technology aspect of online gambling to the next level. Still in its baby stages, VR aims to create a casino experience where you can literally enter and walk around a casino, all from the comfort of your own home.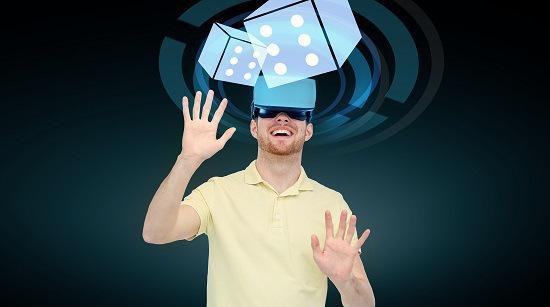 With VR, you are really moving your legs and arms and head around your house, but virtual reality tricks your eyes and ears to make you think you've been transported to a different place. When you wear the light and sound-blocking helmet equipped with the LED screen and headphones, you can walk around and explore different parts of the casino. A teaser video released by SlotsMillion, a company currently working on the technology, reveals that you can walk past the bar, up a step, and to a row slot machines. After pulling the lever and playing a few rounds of the different slot machines available in that VR room, you can choose to unplug and call it a day or continue to explore the virtual casino. Truth be told, if you're wearing your comfiest sweats and make sure you go the bathroom beforehand, you could probably play in a virtual reality casino all night long from the privacy of your own living room.
Online Bitcoin Casinos
Virtual reality is a great way to escape the present. It exists entirely in the digital world, and is completely under your control. It's so free from outside influence that anyone who isn't hooked up to the same system will have no idea what you're looking at. While the VR experience is currently in the works, you can still participate in a completely virtual system with no outside control by using bitcoin. Bitcoin is a cryptocurrency – meaning you can't print it, and it isn't produced or monitored in connection to any bank. Why invest in a form of currency that can't be controlled by an outside body? Not to use it illegally, of course! (Though that is what bitcoin could potentially be used for.)
Using bitcoin may actually work to your advantage. Instead of going through your bank to transfer currency, you are exchanging bitcoin and services directly between two parties – you and someone else, whether it is a person or a company. This can keep the currency conversion fees out of the equation, which allows for more growth in international markets. A lot of stores nowadays are accepting bitcoin as a form of payment – it's so easy to use, some people are even implanting chips in their bodies which can be used to scan and charge their bitcoin accounts!
Also consider that if bitcoin becomes the main mode of online telling and bookkeeping, the services developed dealing with bitcoin will advance faster and become speedier, more reliable, and more universally accepted (even more than it already is). In the world of online gambling, bitcoin casinos are popping up all over the place. Soon, you could be playing your favorite slots or specialty games using bitcoin. You can pay or withdraw casino earnings in the form of bitcoin and apply your winnings directly to something you want to purchase outside of the casino. Sure, it may seem like a stretch. Almost like the plot of a science fiction movie. But it's real and it's growing in popularity every day. Whether you're ready or not, the future is coming fast and you can either jump on the high-tech bandwagon or fall by the wayside. It's up to you.

While some casinos feel really futuristic, other casinos are incorporating these technological advancements into their online casinos while still maintaining a familiar and usable interface. Slots of Vegas offers most of the high-tech features mentioned above, from games running on RNGs to exciting and interactive 3D slot games. You can even check out their payment options – one of which includes the fast-growing bitcoin. Your discovery of the future of technology and gambling begins with a click, so check out Slots of Vegas today!
See also: "Why we love bitcoin casinos"