5 Reasons Why You Should Practice Blackjack
We all know the saying "Rome wasn't built in a day" and "Practice makes perfect" but when it comes to blackjack, what is the real value of practicing? How can you build skill? What do you gain (or lose) by playing just for the sake of practicing? Should you practice for free or real money? We'll answer these questions with the following countdown:
5 Reasons Why You Should Practice Blackjack.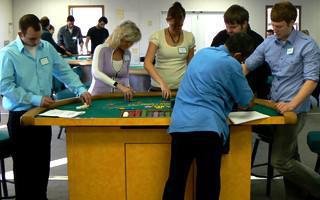 5
Because Practice Really Does Make Perfect
Whether you're looking to hone in on a new skill or familiarize yourself with a new game (remember that blackjack practice comes in many different variations), you're going to need the time it takes to really get the hang of it. There's no golden rule for the number of hands you have to play in order to master a new technique or really learn the ins and outs of a game, every person is different. Some people like to practice for fun money before playing for real money but some feel that it loses the "real" feeling of the game. Again, a personal choice.
4
You'll FEEL Prepared
This might sound strange but the more you practice the more you'll feel prepared and the more confidence you'll have as a result. This really is a bit of a domino effect and the confidence will seriously boost your game. Regardless of whatever level you're at, you'll seriously benefit from the psychological effect of feeling prepared. That's one thing that practice will give you.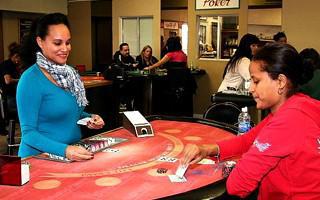 3
Because It's Free!
Back in the day, the only way to practice blackjack (or any casino game, for that matter), was to head over to the casino, plop down a some cash and practice until you won or ran out of money (or a little bit of both). Today, you have the ability to play online which means that you can play all your favorite games, to your hearts content, for free (in your pajamas, even)! It's a no-brainer, really…
2
The Real-to-Life Software Experience
Online casinos not only give you a chance to practice for free, they give you the real deal. Online games used to look and feel like, well, online games. They weren't as fast as traditional casino blackjack and the graphics weren't nearly as sophisticated so it felt a bit off. Today, that's not the case. The online experience has surpassed the offline experience (this can be seen by how much more popular online casino gambling is as compared to offline casino gambling). Today, you can even enjoy a live dealer blackjack practice where you can watch a dealer deal your cards live via webcam.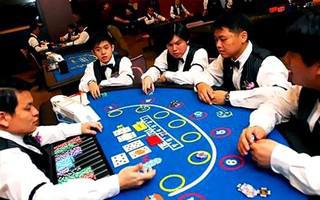 1
Because, most of all, it's FUN!
Some things that require practice, aren't necessarily all that fun. For example, practicing algebra equations or practicing scales on the piano. While there are probably those out there that really love practicing (even math and music), most of us like to get down to the action and mere repetition can be pretty painful. Luckily, when it comes to blackjack this is certainly not the case and practicing (for free or real money) is a lot of fun and you'll enjoy yourself while you gain skill and become more confident.
So on that note, good luck, enjoy and most importantly – have fun!