Top 10 Epic Slot Game Themes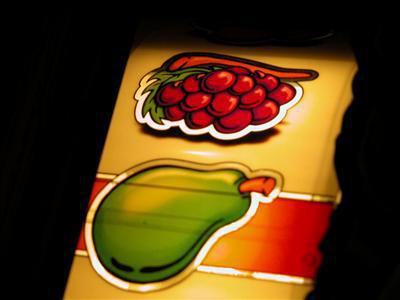 History has served us with quite a number of amazing characters and tales that our predecessors have told us over and over again or that we've learned in school.
As kids we can only wonder about these stories of treacherous journeys and riches beyond belief: wonderful stories of courage, adventure, heroes and villains.
As adults, we relive these stories through the top 10 epic slot game themes.
The Best Slot Machine Themes
1
Achilles: This Greek warrior turned hero was not only astoundingly attractive but also super strong. He had one weakness but it wasn't the 20 line slot game based in his story and its huge progressive Jackpot.
2
Aztec's Treasure: This 5 reels, 20 payline game was inspired in an ancient civilization that dominated parts of Mexico.
3
Cleopatra's Gold: This mysterious Egyptian queen ruled with her looks but most of all with her brains. The slot game that bears her name suggests the colossal wealth of this empress.
4
Coat of Arms: King Arthur and the knights of his round table are remembered for being noble, courageous men always defending impossible causes. The classic good vs. evil story in this great 25-line Medieval-themed slots game.
5
Caesar's Empire: He's the most popular Roman character portrayed today – his unquestionable power lead him to conquer several unknown territories with his sophisticated military. Little did Caesar know he'd be remembered in a 5 reel, 20 lines casino slot game.
6
Goldbeard: In reality, his name was Blackbeard: a feared and ruthless pirate, who didn't shave, sailed the coasts, robbed and pillaged abundantly. Goldbeard is more like his friendly alter ego with a Progressive Jackpot is triggered at random.
7
Hidden Riches: Sacred Archaeological remains of an ancient city were found in the 70's in South America. This was called The Lost City and with it came the myth about hidden riches abandoned in these ruins. These were never found but you can still win big not-so-hidden riches with its 25 line slot machine.
8
Incan Goddess: The Incas, one of the most advanced civilization in America, ruled their land and developed astounding waterways, languages and practiced astronomy. Still, many gamblers are just grateful their slot machine has a fabulous bonus feature.
9
Mayan Queen: If the Incas were good, the Mayans were better. They were pioneers in architecture and mathematical geniuses. One of the most popular slot themes is this one, not only because of the Mayans' knowledge but because of its Progressive Jackpot.
10
Boy King's Treasure: The boy king; a.k.aTutankhamun was a young Egyptian ruler who was buried with his riches. Admired by hundreds, people still visit the Kings' mummy and enjoy his Bonus Round and Treasure Jackpot!

Do you know other epic slot game themes based on history or special events in time? Which are your favorites? Discuss with us in the comments section below.