These days there's practically a slot machine for everything! Whether it be tailored around Christmas, Ozzy Osbourne, Jenga, or a triple cheeseburger – every year developers are churning out some of the wackiest ideas to keep gamblers and casino enthusiasts coming back for more. Though some of them are more specific to either online casinos or brick-and-mortar establishments, you'll always find a theme not too far away which will likely leave you puzzled, howling in laughter, or down-right offended. So we thought we would collate a list of 10 strange slots for you to go and seek out if you're looking for a completely alternative slot experience.
Sharknado
The low-budget phenomenon of the 21st century! If you've ever seen the movie Sharknado, you'll know just how stupidly comical it is and how it's a prime example of when something so terrible can easily become good! When the Sci-Fi channel released the first movie in 2013, it was received by such a wide audience that it spurred the producers to come up with another 5 sequels. Now you can truly put your money where the shark's mouth is, in this ridiculous Sharknado slot machine parody. Flying helicopters drop nukes, chaotic whirlwinds appear out of nowhere, and big teeth fish produce a heap of chainsaw wilds, bonus features, free spins, blood spatters and multipliers. The best part is, the gameplay requirements are as cheap and tacky as the movie itself, and you can spin for as little as $0.25-$12.50 around.
You Lucky Barstard
What's more of a motivator than having indecencies hurled at you whilst you gamble away your precious dollars? Introducing "You Lucky Barstard" the most offensive slot machine in today's casino market. This 3-reel, the single pay line slot is played in a traditional style, with free spins, bonuses, modifiers, and even old-school nudges included – but all are played with the added value of being sworn at. This leads us to suspect that those anger management classes at Microgaming might not have been working out for all developers there as hoped! But it's a great take on a British pub classic and certainly a one-of-a-kind slot. Seasoned slot players will find this game immensely fun, and be excited by the big jackpots available to play for.
Judge Judy
You may have seen the hard-nosed, cynical and opinionated courtroom-diva Judge Judy on your TV screen in the past. She obviously spent enough time cracking cases and humiliating defendants, someone decided her skills were best put to judge slot players instead. In this game, you decide between the plaintiff and defendant during the bonus feature, which multiplies your wins if your choices are in line with Judy's. You can expect classic court symbols such as her traditional leather armchair, law books, verdict and evidence papers, and even the famous featured podium to appear throughout spins, which will win you multipliers, additional free spins, and other rewards/incentives. Need we say more? We think not… [Case Closed]
Bible Slots for the Win
This one isn't for the devout Christians, Atheists, or Satanists, and we're pretty sure the Lord himself wouldn't condone gambling anywhere within the 10 commandments. The only part of this game that makes the concept ok is probably the fact that you can't actually earn any real money for it, and the prizes are essentially just virtual gold coins. Of course, you can use these coins throughout the game while acquiring free spins, multipliers, and other bonus features – but as money is the "root of all evil" don't expect to be parting the Red Sea or feeding an entire village with the winnings from this game any time soon. The very least you'll take from it is some educational knowledge about the snake from the Garden of Eden.
Obama Slots
Obama is one of the highest-acclaimed presidents of the last few decades; he earned complete respect from the masses during the time he was in the White House. So it should come as no surprise that Barrack fans would want to see the former head-of-state's head inside a slot box. But that's not all – alongside Obama, you can also expect to see Abraham Lincoln, John. F. Kennedy and even George Washington also appear on the reels throughout the duration of the game. What could be better and more satisfying than gambling away your life savings to the people responsible for much of the world's corruption and misery? There's a Donald Trump slot for those interested or seeking some answers!
Planet Exotica
This game has been circulating as the gossip of the slot world for some time now. Microgaming invites players to indulge in their deepest, darkest and most 'warped' fantasies in this 5-reel slot set inside an extraterrestrial strip club. Planet Exotica contains far more to get excited about than a few free spins. Players are able to smooch alien lifeforms and watch them seductively remove their garments while playing for some big jackpots! Matchup 3x sets of lips in order to trigger 10 free spins, or receive a private dance when the zipper logo lands on reel 1 and one of the alien 'babes' displays herself on reel 5. The available winnings reach as high as 1,000,000 gold coins, and if the alien girl strips to the point of nakedness, players will receive an additional bone—err… bonus!
Village People
YYYYYYY- would anyone come up with a slot machine after the iconic 70's group the Village People you might ask? We're just as confused as you are, but someone at Microgaming has put their wacky hat on again, and now you can win big with the 'Kings of Disco" in this online slot which is the result of a deal with ITV Studios and Global Entertainment. Though its release is scheduled for the middle of the year, it's no doubt going to stir up memories of some of the band's most classic hits such as Go West, Macho Man and the Y.M.C.A. All of the famous characters will be featured including, the Biker, Cowboy, the Indian, and the Construction Worker, who join players as they teleport back to the golden era to win some very attractive jackpots and prizes.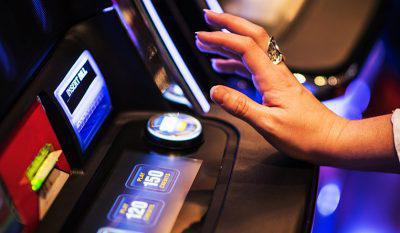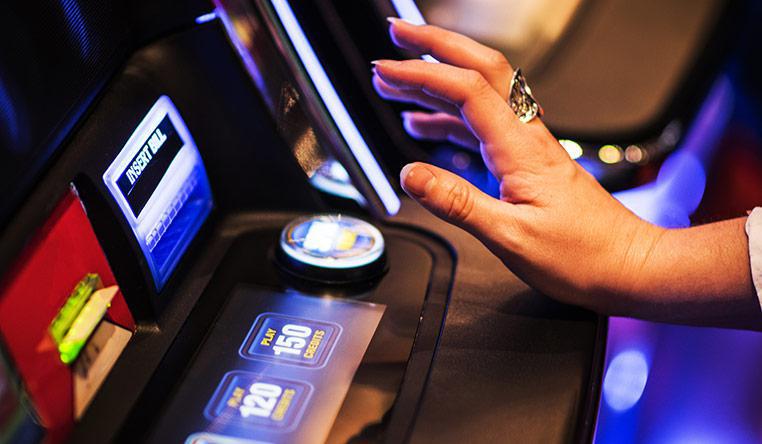 Hoffmania
He's graced our screens as an investigator with a talking car, a beach lifeguard, a world record holder for "Most Man Watched on TV" and he also topped the charts in Germany with his music career. Now, that cheesy, punchable face can be found in his very own slot machine – Hoffmania. Powered by Novomatic, Hoffmania is a 5-reel, all pay game with multipliers, free spins, bonus and more. Scatters appear as a David Hasselhoff Oscar award-winning statue in this game, with Wilds as the Hoffmania logo, and special symbols made up of a typical pair of hot models, a personal autograph, as well as a series of letters and numbers. So, if you're looking for that overly corny factor when playing a slot – the Hoffmeister has got you covered with this game!
Codfather
Introducing the mobster-style, 5-eel slot with 20 different paylines from NextGen Games. Based on the 1970s hit the Godfather – in this aqua-themed slot, players are expected to match up everything from a seahorse's head (how typical), a worm on a hook, a fish in a violin case, to cigar-smoking mobster fish in suits. The graphics and animations in this game will have your head spinning as much as the reels themselves with its vibrant colors and hilarious fishy sound effects. 10 free spins are awarded when the Codfather wild symbol appears anywhere on the reels, and you can double and even quadruple your winnings during the "gamble feature." Now that's an offer we can't refuse!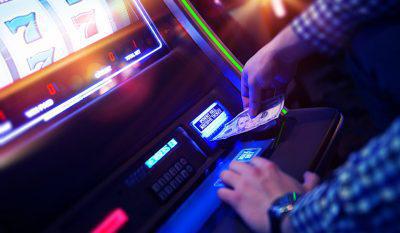 Cash 'n' Curry
In the UK, most people will usually start or end a Friday/Saturday night with a kebab or curry. Both are standard foods to consume for when you've overdone it on the booze – so it's no wonder why gambling developers have come up with a slot which will resonate with so many Brits. Cash 'n' Curry is a 3-reel, single pay line slot with several awesome features. The symbols are comprised of Chilies, Limes, Pints, Poppadoms and a Ruby Ring to truly bring the theme to life. There is also a bonus feature known as 'Bonus Spice' which is triggered when 3 Balti curries appear on the reels. Though the graphics aren't anything to marvel at, the game does have a charm about it, and will probably leave you hankering for a real taste of Indian cuisine afterward!
Take a look: "Weekend in Las Vegas start here"