What To Do On Your First Time At a Casino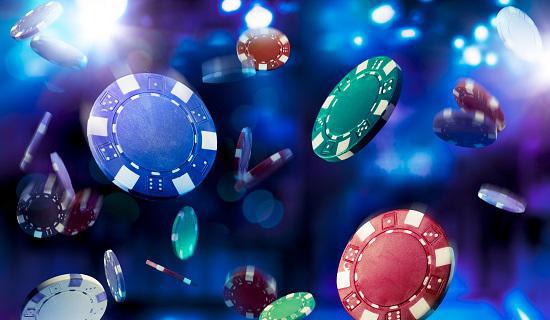 Walking into a casino for the very first time can be a very intimidating thing for those of us that are not used to it, (casino newbies, they call us.) But as many people have done before us, it is all a matter of knowing your limits, and getting the most out of the games you play.
The first thing is to keep in mind are the reasons you're playing: to have a good time. Maybe you'll win some money while you're at it, but most importantly, make sure you're enjoying yourself. Try out a number of different games, and find the one that's right for you. Don't spend all your time with just one sort of game.
Keep an open mind and try new things, as it can be a great way to improve your experience while you are there.
Here are our top three tips on what to do with your first time playing in a casino, online or otherwise.
Check out all of the available games
It's clear that the main reason people enjoy going to the casino is to play table games, slots, etc. The first thing you should do is take a walk around the floor, or a have a brief exploration of the site you're on, and see all of what they have to offer. This doesn't mean that you have to do a whole mental inventory of it all, it is just to give you an idea of what can you expect, and of course, see if the games you like are there and where are these located.
A great way to try out these games is to play them for free, with virtual money. Or even better, once you feel you have the hang of a game, you can use a $50 Free Chip to play it with real stakes; the chance to win real money, without having to put any down. You just need to create a free Slots of Vegas account.
Don't spend it all in one place
Another thing that has proven useful for many players, regardless if they are first timers or not, has to do with the way they handle the money. Try to not get carried away by the atmosphere of the casino, or the excitement of having real money down on the table.
When you visit a casino, or you create a new account at an online casino, it's a good idea to have a plan for how much you want to play with, and where you want to play it. Have an idea of how much you want to play with each week, and don't exceed that. Unless you are on a one-day blitz of a trip, try not to use all your funds on the first night. If you're online, make sure you manage your bankroll in a way that gives you several play sessions. Finally, make sure you're trying a few types of games – slots, jackpots, Blackjack and more.
Get the Most for Your Money
One of the best ways to get enough cash to build an online bankroll, without having to break the bank, is by using a casino bonus. The Welcome Bonus at Slots of Vegas gives you 250% of your deposit amount, which means that if you deposit $30, you'll get $105 to play with. That can go a lot further as you get your bearings and find your game.
Those are the basics. If you're interested in learning more specifics about the games you can play at the casino, take a look through some of our Strategy Guides. And remember, have a good time!