Travel Hacking Vegas – [Infographic]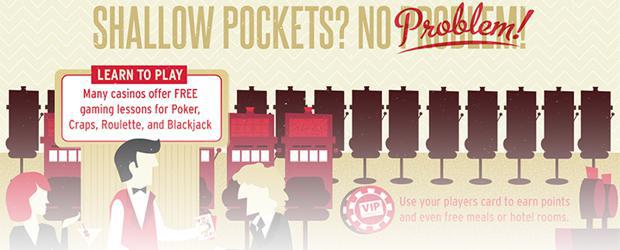 Every casino enthusiast has a dream: traveling to Las Vegas for the ultimate gambling adventure ever known. And we cannot hold that dream against anybody. The truth is that lots of people often dream about visiting Sin City at least once in their lifetime: the excitement, the shows, the casinos, the food, the impressive hotels and well some even decide to get married in Las Vegas, some by choice, some by… well let's just say that adrenaline rushes affect us all in different ways.
Traveling to Vegas doesn't have to be extremely expensive, you can actually enjoy a wonderful trip and experience lots of the wonder this wonderful city has to offer, you just need to play it smart and plan ahead a few things to make sure you make the most out of your adventure in Las Vegas. Thanks to the Wonderful people at Marriott, we are able to share this cool infographic: Travel Hacking Vegas, where you will find the most detailed information on how to make your dream of enjoying a Vegas Trip for much less and enjoy way more!
Embed this Image on Your Site:
So, are you ready to make your dream come true and actually experience the best of Vegas?
We hope you enjoy this infographic, please feel free to comment, share, and use all the wonderful information included. Don't forget your lucky charms! You may be in for a huge winning streak!