When to Play Free Casino Games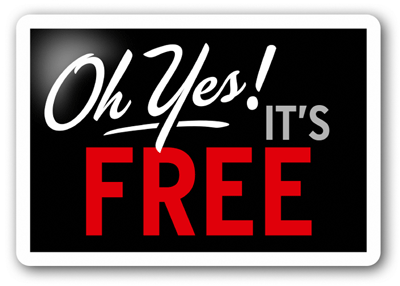 Did you say FREE? I sure did… but I'm talking about when to play the FREE games that will most likely not earn you anything in return! In other words, when does it make sense to play in fun mode? When should you take advantage of a free chip issued by a casino? What happens if, let's say, you decide to try some casino table games for free and win. What happens to the money you could have earned had you been playing for real money? Oh yes…tons of questions…so let's get started answering them, shall we?
For starters, not all casinos even offer a free chip to check them out, so if you're lucky enough to come across one that does, I say – grab it. I recommend this because playing with a free chip will allow you to check out the casino's software, get a glimpse of the graphics and animation and learn your way around the casino in general, which certainly never hurt anyone. The only thing to make sure of here is that whatever the casino is offering you is actually free, and that there are no conditions attached to this "generous offer." An example would be a "free $10" to check out a casino – this is not the same thing and does not come without strings attached. Should you be offered free CASH to play with, you need to ask what the wagering requirements are and what games count toward meeting them. More often than not, players accept this without understanding the terms, and in some cases, even if they hit a jackpot, they are not permitted to withdraw a dime because they were playing a game that is on the excluded list! Be careful not to be one of those players.
What are a few reasons to play in fun mode before moving over to real mode? Well, even for the most seasoned players, it can be a smart move to begin this way. First of all, not every casino's games are alike, so why not make sure you're at your best after having some practice rounds before moving in for the kill and winning heaps of cash? "But what if I get the best hand in the entire universe but it doesn't count because it's not real mode?" Well, this is a good question, but it's also important to note that there are more good hands in fun mode than in real mode. This is generally the way it goes, so don't think that whatever you are being dealt in fun mode would have been your million dollar hand. It's FUN mode, and designed for all players, including non-gamblers, to have fun.
Last but not least, the greatest reason to play in fun mode could be when you have hit your pre-determined budget in real mode, but don't want to stop playing. Knowing when to stop losing – and even winning – is crucial, and switching to fun mode can help take the edge off, and be a nice transition before you stop playing.
Which of these suggestions have you tried and how did they work?