10 Ways to Spend Your Casino Winnings (Part 2)
Tweet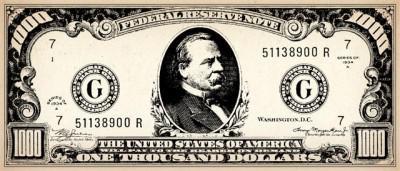 Who doesn't love the idea of a large casino win? When you win at an online casino, the excitement can be overwhelming. So much so, that sometimes you may even forget how to spend your winnings!
To finish up our list, here is the second part of our series on what different things you can do with your casino winnings:
6
Upgrading some toys: If there is one thing we all like are upgrades; from getting a new flat screen for your living room, or a new set of speakers for our sound system, to maybe even replacing the whole thing with new equipment: having some extra cash sure helps to do one or more of these tweaks.
7
Buying new gear: It does depend on the size of the jackpot, but there are all sorts of goodies to buy with some "pocket change". Now, there is a wide range of things we should consider when looking for something new, it can be an e-reader, a tablet, a point and shoot camera, a laptop, and the list goes on and on. It all depends on how much you want to spend.
8
Take a road trip: Here is another interesting idea: why not travel! We all love to go to new places, or even visit our old stomping grounds. Then why not do one, or both with the casino cash money you recently won? Go back to visit some friends and family, or take trip down a place you have never visited and make the most out of your winnings.
9
Extreme makeover: How much can be done will most likely be determined by how much you just won, but regardless, it will be a great excuse to get you started with some remodeling in the house. Another idea is to go ahead with the spring cleaning and combine with new gear; you can reclaim some space in your house that you thought were lost.
10
Buy some gifts: We might need an excuse for this one, but it is not entirely necessary. If there is someone´s birthday coming along, maybe Christmas is just around the corner, or you want to score some points with your significant other. Whatever the case may be, the extra money can come in handy for either or all of the above.
We promised you ten ideas on what to do with your winnings, but we also believe in bonuses so here is something to consider if you just got lucky:
Keep playing!: did you just get lucky or are you on a roll? There is only one way to find out; walk back in the casino and take another shot at it and make a killing, you could multiply what you already made, just like that.
Did you win recently? Do you have a plan on what to do with the money when you do? Share your ideas or your experience on how to spend your casino winning in the comment section below, we might just feature it on our next article!
Tweet