Different Machines For Different Players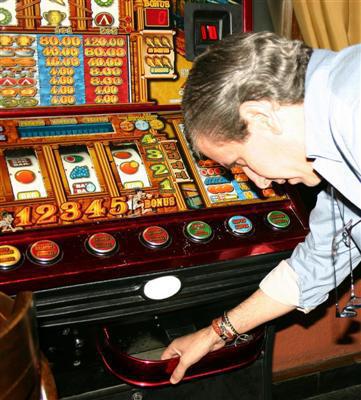 If there is one thing that was made possible with the coming of the online casinos, was the development of new games, and no item has seen more benefits from this than the slot machines.
With the adoption of new technologies by online casinos, the already considered fun games turned into even more entertaining items to play. So, keeping the essence of the machines, here are the main variations of the modern slots:

1
The three reel slots: For most people these are the most popular of them all, and with a good reason. The 3reel was the first kind of slot machine to be invented, and still today it holds its appeal. The most basic model features all three spinning pieces, each moving separately from the other and all with five symbols printed. When activated, all the reels spin until they ala stop at the same time showing a random picture, and this is what determines the result.
2
Five reel slots: The mechanics of this machine is fairly similar to the previous one, except that instead of three spinning pieces, it has five in a row, still with the same amount of symbols printed on every one. For some people, the classic 3 reel machine is better to play because the odds are better, and for others the better payouts offered by the 5 reel machines is more attractive. This is one of those cases were you have to try and see what works for you best
3
Progressive machines: This particular game is the one that tends to offer the biggest jackpots, and it can be either one machine that makes the cumulative prize or it can be from a group of them. The way it works, regardless if it is an individual or a group, is that for every wager that is placed on one of these slots, a percentage is taken towards the collective prize, so the jackpot increases with every bet.
4
Multi spin machines: In this variation of the slots games, they way the multi spin works is fairly simple, you spin the reels as you normally would, and when they stop you decide which ones you want to hold, the ones that are left you can re spin those. These variations of the games offer the lowest payout when compared with any other slots.
5
Multi line slots: Last but not least, they get their name because it allows for players to place bets on more than just one pay line at a time. This category includes several other kinds of slot machines, like the three reel and five reel ones. It l still features the traditional jackpot but it will also payout when there are combinations on specific lines, and not just the mayor prize.
Now that you know the different types of slot machines, which one do you prefer to play?